Halloumi, Spring Greens & Lentil Curry
2 people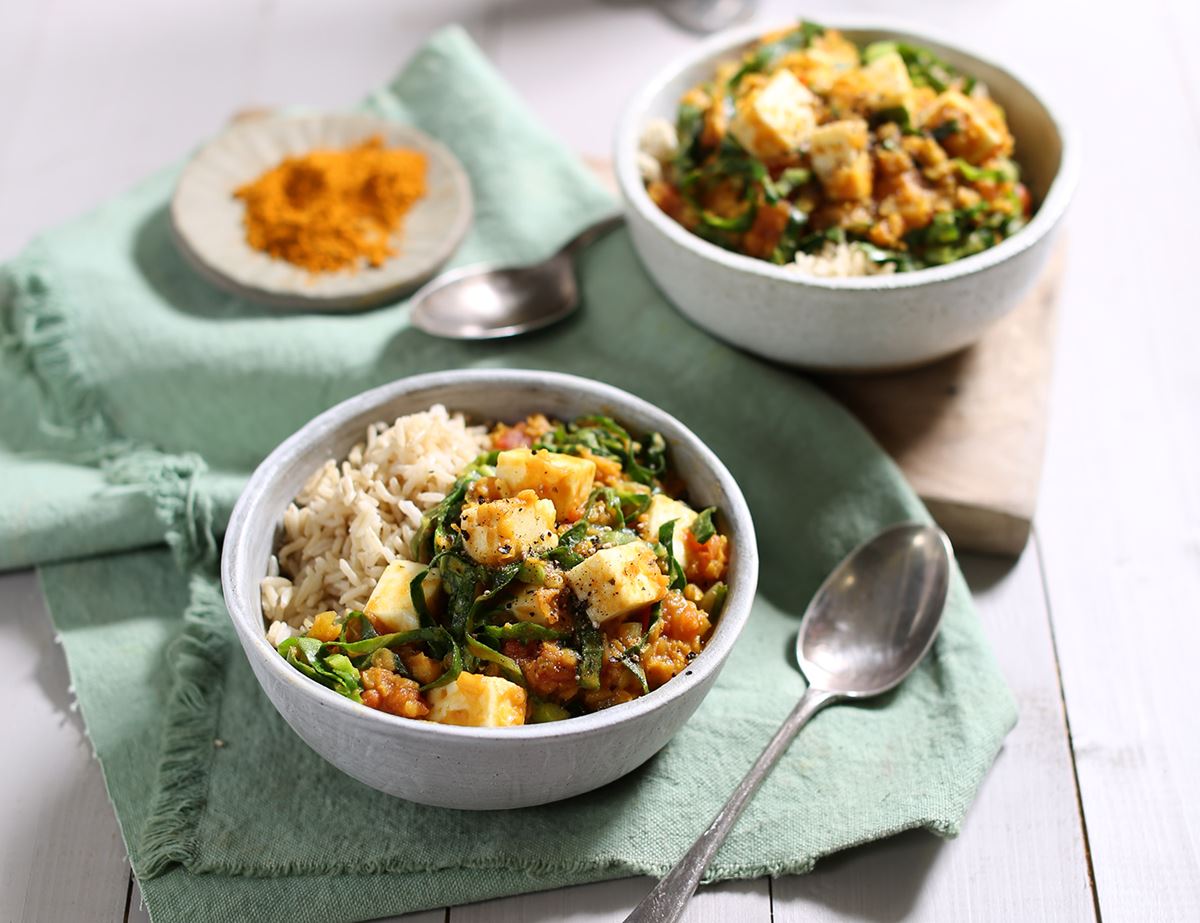 This hearty curry is thick with lentils, fresh spring greens and little nuggets of melting halloumi, simmered together in a rich coconut sauce.
Ingredients
150g dried red lentils
150g brown basmati rice
1 onion
1 garlic clove
A thumb of ginger
1 tbsp dal spice blend
400g chopped tomatoes
250ml coconut drink
A head of spring greens
150g halloumi
700ml boiling water
Sea salt
½ tbsp olive, sunflower or coconut oil
2-3 tbsp cold water (optional)

Method
1.
Tip the lentils into a bowl and cover with cold water. Set aside to soak while you prepare the rest of the curry. Fill your kettle and boil it.
2.
Rinse the rice under cold water then tip into a small pan. Add 300ml boiling water and a pinch of salt. Cover with a lid, place on a high heat and bring to the boil, then turn the heat right down and gently simmer for 25 mins till all the water has been absorbed. Take off the heat and set aside, lid on, for 5-10 mins to steam the rice and finish cooking it.
3.
Meanwhile, peel and finely chop the onion. Place a medium pan on a medium heat and add ½ tbsp oil and the onion. Season with a pinch of salt and fry, stirring occasionally, for 5-6 mins till starting to soften. If it starts to brown add 2-3 tbsp water and turn the heat down.
4.
While the onion fries, peel and grate the garlic and ginger. Add them to the pan with the dal spices and fry, stirring, for 1 min. Drain the lentils and add them to the pan. Tip in the chopped tomatoes and pour in the coconut drink. Add 400ml hot water. Pop a lid on the pan, bring to the boil, then turn the heat down and simmer for 15 mins, stirring a few times. The lentils will be tender and the curry should thicken.
5.
While the curry cooks, slice the spring green leaves off the woody cores. Finely slice the spring green leaves. Drain the halloumi and chop into bite-sized cubes.
6.
Add the halloumi and spring green leaves to the pan. If the pan seems too dry, add a splash more water till you get the consistency you want. Simmer, lid off, for 5 mins till the spring greens are tender. Stir now and then.
7.
Taste the curry and add a pinch more salt if you think it needs it. Fluff the rice and divide between 2 warm bowls. Top with the curry and serve.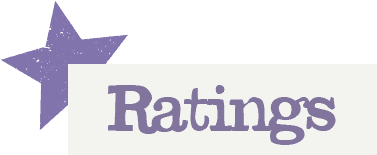 You'll need to log in to leave a rating & comment