Grilled Sardines with Tomato, Rosemary & Olive Spaghetti
2 people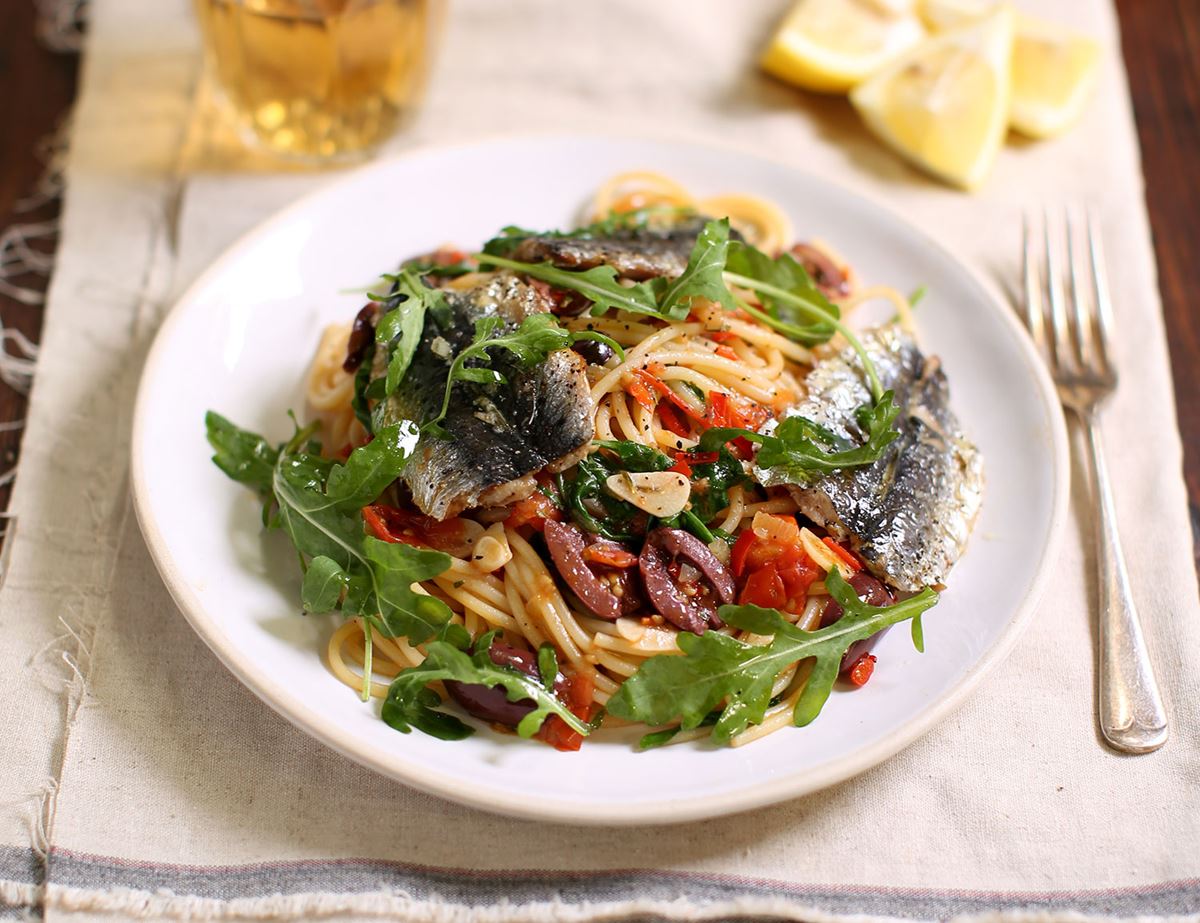 Transport yourself to the the Italian seaside tonight with this perfect plate of pasta. A simple sauce made with crushed cherry tomatoes, black olives, garlic, chilli and rosemary, folded into tender spaghetti strands and then topped with grilled sardine fillets. Buon appetito!
Ingredients
2 shallots
2 garlic cloves
1 chilli
A handful of rosemary, leaves only
250g cherry tomatoes
Sea salt
Freshly ground pepper
2 tbsp olive oil
80g Kalamata olives
3 tbsp cold water
200g spaghetti
220g butterflied sardine fillets
50g rocket
1 lemon

Method
1.
Fill a large pan with water and sprinkle in a generous pinch of salt. Pop the pan on the hob and bring to the boil. Preheat your grill to high and line a baking tray with foil.
2.
Peel the shallots and finely chop them. Peel the garlic cloves and finely slice them. Halve the chilli, flicking out the seeds and white membrane for less heat. Finely chop the chilli. Finely chop the rosemary leaves.
3.
Tip the cherry tomatoes into a large bowl. Use your hands to tear and squish the tomatoes into small pieces (pop a tea towel over the bowl while you do this to keep the juices in). Roughly chop the olives.
4.
Pour 1 tbsp olive oil into a large frying pan and warm to a medium heat. Slide in the chopped shallots, garlic, chilli and rosemary. Sprinkle with a small pinch of salt and pepper. Fry for 2 mins, stirring.
5.
Pour the tomatoes and their juices into the frying pan. Scatter in the chopped olives. Swirl in 3 tbsp cold water. Bring to a simmer and cook for 10 mins.
6.
Meanwhile, the water in the pan should be boiling. Add the spaghetti to the pan and cook for 8-9 mins, till tender with a slight bite. When the pasta is cooked, drain it, reserving a mugful of the starchy cooking water.
7.
While the pasta cooks, lay the sardine fillets on the lined baking tray, skin side up. Drizzle with 1 tbsp oil and a pinch of salt and pepper. Slide the fish under the hot grill for 3 mins.
8.
Tip the drained spaghetti into the pan with the tomato sauce. Scatter in half the rocket leaves. Squeeze in the juice from half the lemon. Pour in 2 tbsp of the reserved pasta cooking water. Stir everything together, till the sauce has thickened and clings to the spaghetti. Taste and add a pinch more salt, pepper or lemon juice if you think it needs it.
9.
Divide the spaghetti and sauce between plates and serve topped with the grilled sardines and remaining rocket leaves.

(£2.85 per 100g)

50p per portion will be donated to UK Black Pride.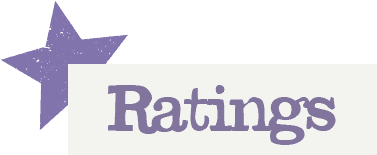 You'll need to log in to leave a rating & comment