Griddled Lamb with Salsa Verde & New Potatoes
2 people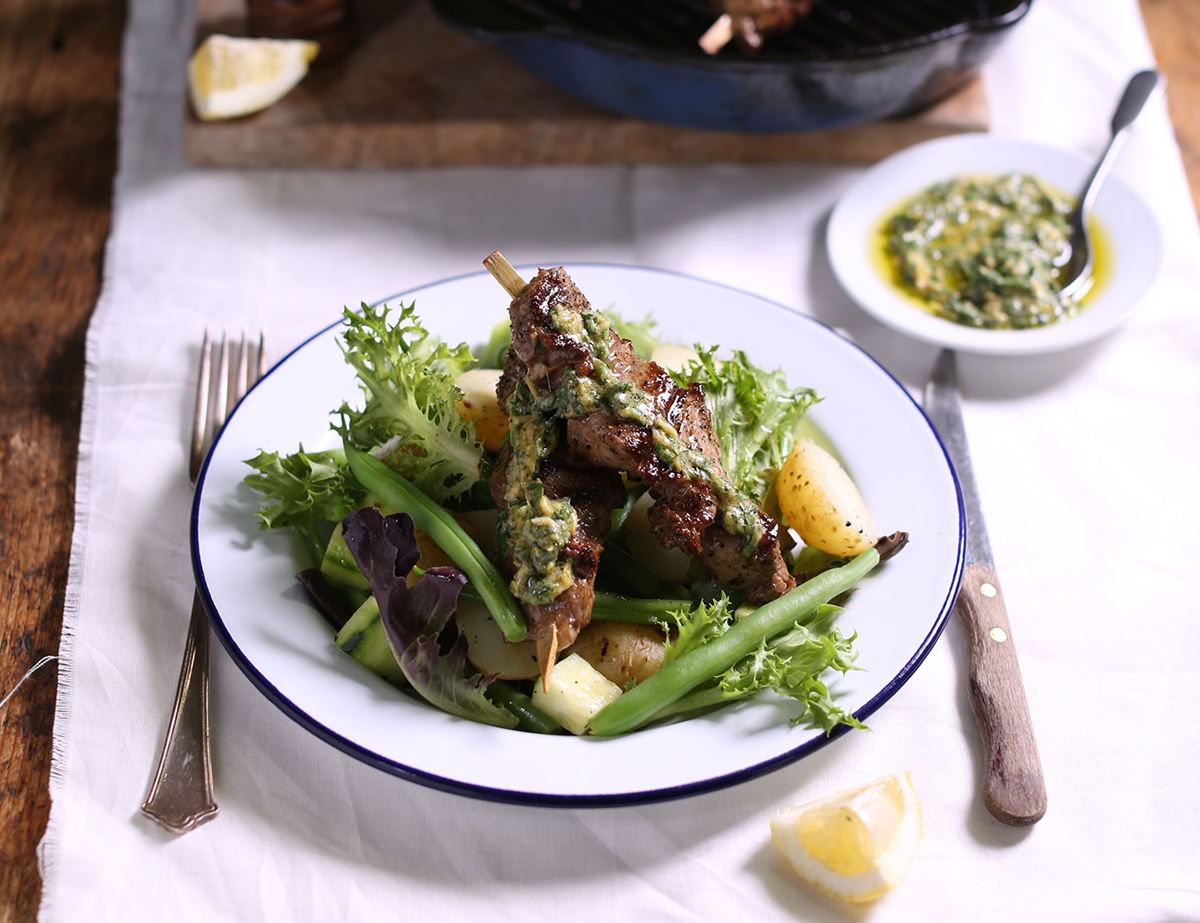 Mint sauce to one side, folks, these skewers of organic lamb get a different green dressing in this sumptuous supper – an Italian-inspired salsa verde made with fresh basil and fragrant garlic, which is also perfect drizzled over seasonal new potatoes and crunchy summer green beans.
Ingredients
500g new potatoes
Sea salt
200g French beans
1 short cucumber
A handful of basil, leaves only
A handful of flat leaf parsley
1 garlic clove
1 lemon
1-2 tsp Dijon mustard
250g diced lamb leg
4 tbsp olive oil
Freshly ground pepper
4 skewers
60g hugh's summer salad leaves

Method
1.
Pop the skewers in a bowl of cold water to soak (if using wooden skewers), as this will prevent them catching while cooking. Set them aside.
2.
Scrub the new potatoes under cold water. Slice the new potatoes in half (quartering any larger ones) and slide them into a pan. Cover the potatoes with cold water and sprinkle in a pinch of salt. Pop the pan on the hob and bring to the boil, then reduce to a simmer and cook for 15-20 mins, till tender.
3.
While the potatoes cook, trim and peel the short cucumber (the peel can be bitter). Trim the woody ends off the French beans. Set aside.
4.
Make the salsa verde. Put the basil leaves and all the parsley on a chopping board and finely chop both. Slide the chopped herbs into a bowl. Peel the garlic and grate it in. Spoon in 1 tsp Dijon mustard. Grate in the lemon zest and squeeze in the juice from 1 half. Pour in 2 tbsp oil and sprinkle in a pinch of salt and pepper. Stir, then have a taste and add more mustard, salt or pepper if needed.
5.
Thread the lamb onto the skewers. Dust the lamb skewers with a little salt and pepper on all sides. Pour 1 tbsp olive oil into a heavy griddle or frying pan and warm to a high heat. Add the skewers to the hot pan and fry for 10-12 mins, turning the lamb every 2-3 mins, till browned on all sides.
6.
When the potatoes are almost cooked, drop the French beans into the water. Cook for a further 2-3 mins, till tender. Drain the beans and potatoes and allow to steam dry in the colander for 1 min.
7.
Tip the potatoes and beans into a large bowl. Toss in the chopped cucumber and salad leaves. Add a pinch of salt and pepper, 1 tbsp oil and the juice from the remaining lemon half. Toss to mix.
8.
Divide the potatoes, beans and salad between 2 warm plates. Top with the lamb skewers, spoon over the salsa verde and serve.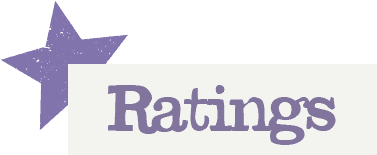 You'll need to log in to leave a rating & comment