Golden Crumbed Plaice with Wild Garlic Yogurt & Mash
2 people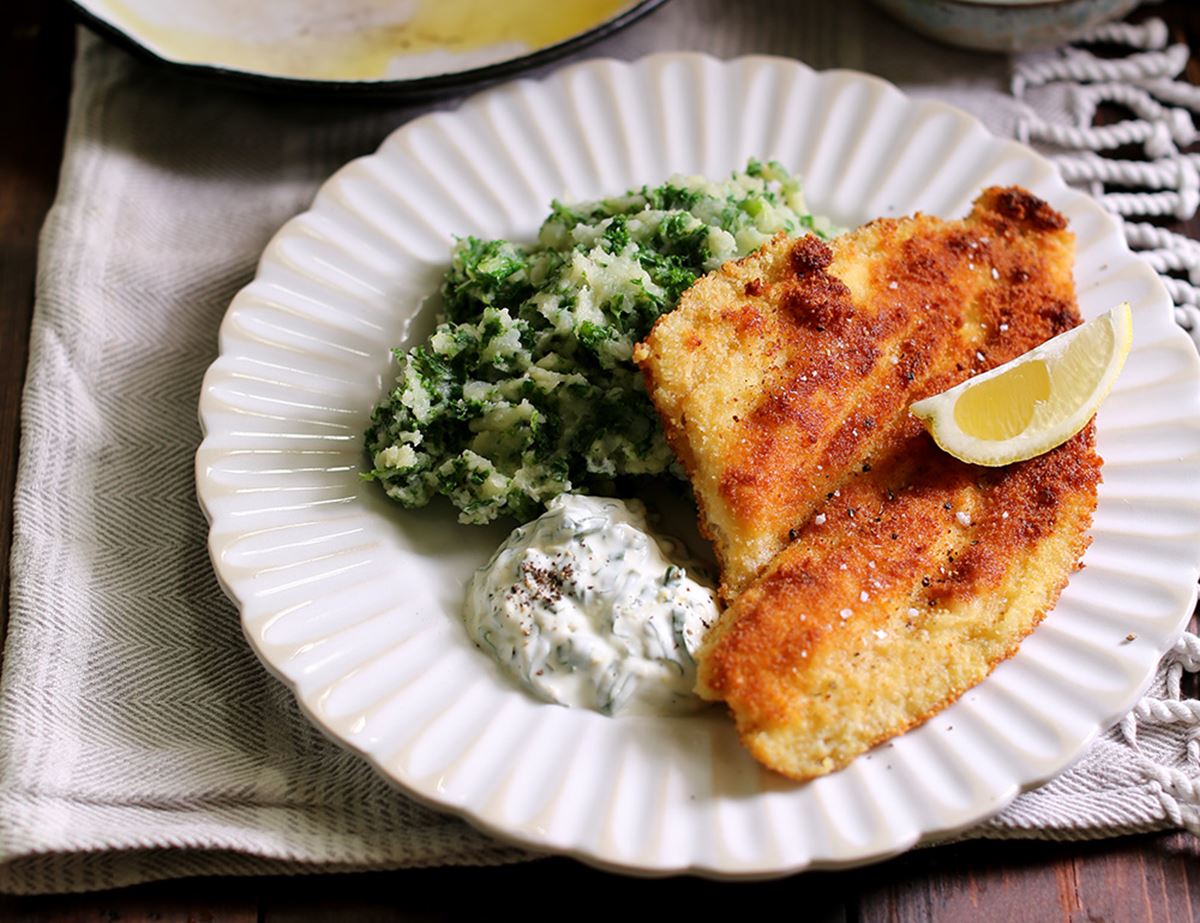 Delicate plaice fillets get a crispy breadcrumb coating and are cooked in a hot pan till golden. Served with mountains of buttery kale studded mash, and a tangy wild garlic and lemon yogurt sauce.
Ingredients
500g potatoes
Sea salt
1 lemon
A handful of wild garlic
150g Greek style yogurt
Freshly ground pepper
200g kale
1 garlic clove
50g breadcrumbs
30g flour
1 egg
2 plaice fillets
45g butter
2 tbsp olive oil

Method
1.
Scrub and peel the potatoes. Chop them into bite-size pieces and slide into a pan. Cover the potatoes with boiling water and sprinkle in a good pinch of salt. Set the pan over a medium heat and return to the boil, then reduce to a simmer and cook for 15-20 mins, till tender.
2.
Meanwhile, grate the lemon zest into a small bowl. Shred the wild garlic leaves into small pieces. Add the wild garlic to the bowl and stir in the yogurt and a pinch of salt and pepper till well combined. Set aside.
3.
Trim any woody stalks from the kale. Finely shred the leaves. Peel the garlic clove and crush or finely chop it. Set both aside, keeping them separate.
4.
Scatter the breadcrumbs onto a large plate. Sprinkle 2 tbsp of the flour onto a separate plate and season with salt and pepper. Crack the egg onto a third plate and beat with a fork.
5.
Dip the plaice fillets into the flour, then the egg and then the breadcrumbs, turning at each stage to make sure they're well coated.
6.
When the potatoes are nearly tender, tip the shredded kale into the water. Simmer for a further 2-3 mins, till the leaves are wilted. Drain the potatoes and the greens. Allow to steam dry for 1 min, then tip back into the pan.
7.
Add the butter and crushed garlic to the pan, along with a little salt and pepper. Mash together well, then cover the pan and keep warm.
8.
Pour 2 tbsp oil into a large frying pan and warm to a medium-high heat. When the pan is hot, carefully lay in the breaded plaice fillets. Fry for 3 mins on each side, till the breadcrumbs are golden brown.
9.
Pile the mash onto plates and serve with golden fillets of plaice, the wild garlic yogurt and wedges of the lemon.

(29.9p per 10g)

New larger pack size for the same price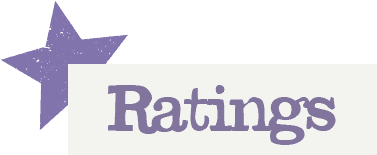 You'll need to log in to leave a rating & comment