Garlic, Lemon & Oregano Chicken Kebabs with Bulgar Salad
2 people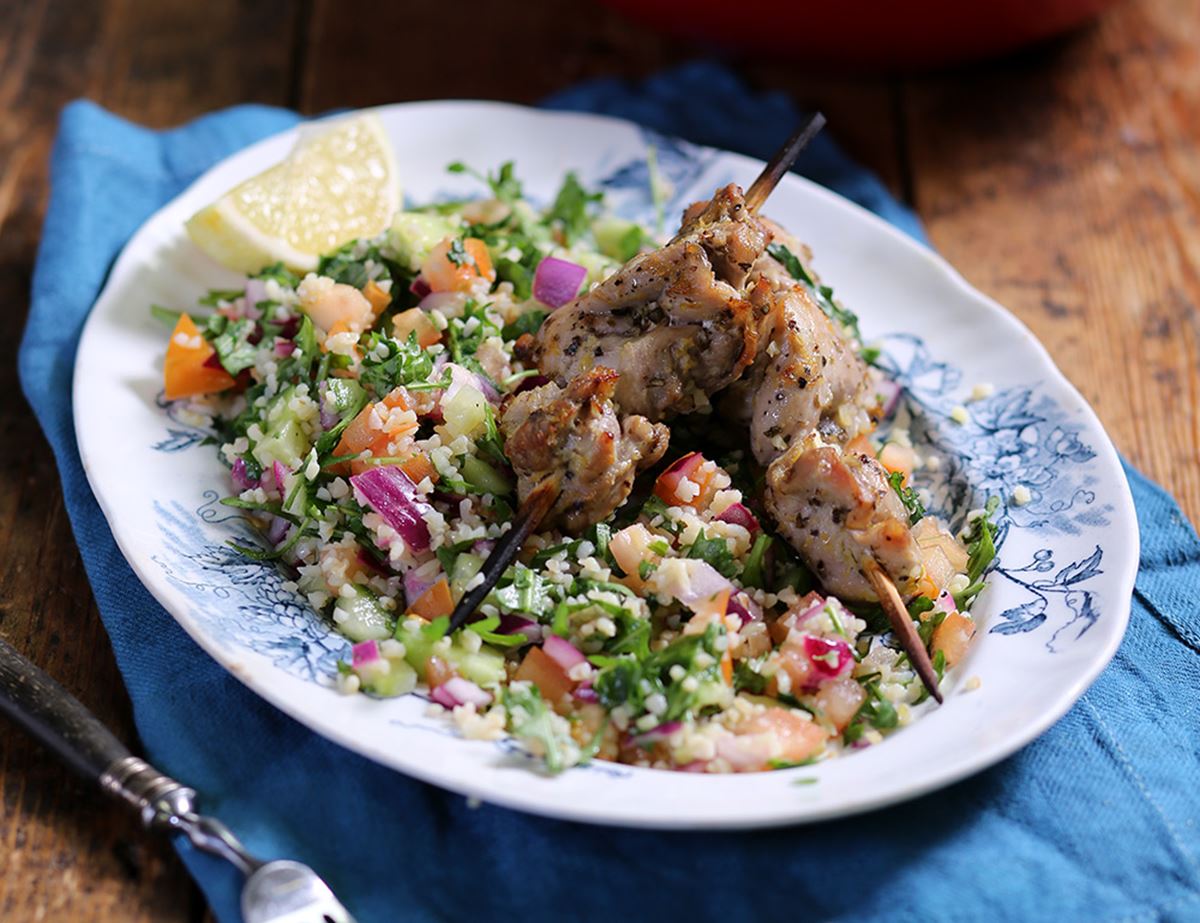 These juicy chicken kebabs take their cue from Greek souvlaki and are marinated in tangy liquid sunshine (which is what you get when you stir lemon zest and garlic with a pinch of oregano and a splash of cider vinegar). Lightly charred under the grill, all you need is a fluffy, veg-packed bulgar salad on the side for a dinner to brighten a dark winter's night.
Ingredients
4 skewers
1 garlic
1 lemon
1 tsp dried oregano
1 tbsp cider vinegar
250g diced chicken leg
75g bulgar wheat
1 red onion
2 vine tomatoes
½ cucumber
50g rocket
½ tbsp olive oil
Sea salt
Freshly ground pepper
150ml boiling water

Method
1.
Put the skewers in a dish or glass of water and set aside to soak. This will help stop them catching and burning when you grill the skewers. Peel and grate the garlic into a large bowl. Finely grate the zest from the lemon into the bowl. Add 1 tsp dried oregano, 1 tbsp of the cider vinegar and ½ tbsp olive oil. Season with a little salt and pepper and stir to mix.
2.
Add the chicken to the bowl. Toss to coat in the marinade. Set aside to marinate for 10 mins.
3.
While the chicken marinates, tip the bulgar wheat into a heatproof bowl and pour in 150ml boiling water. Cover with a plate and set aside to soak for 15 mins. The bulgar wheat will absorb the water and become tender.
4.
While the bulgar soaks, peel and finely chop the onion. Pop it in a large bowl and squeeze over the juice from the half the lemon. Add a pinch of salt and scrunch together with your hands for 1 min. Set aside.
5.
Dice the tomatoes. Dice half the cucumber. Add the tomatoes and cucumber to the bowl with the onion, but don't mix them into the onion and lemon juice just yet. Set aside.
6.
Heat your grill to high. Line the grill pan with foil, or line a baking tray, and set a wire rack on top, if you have one. Thread the chicken onto the skewers and lay them on the wire rack. Grill for 12-15 mins, turning 2-3 times, till the chicken is browned all over and cooked through – there should be no pink if you slice into a thick piece.
7.
Drain any excess water off the bulgar wheat, then add the bulgar to the bowl of diced veg. Roughly chop the rocket and stir it into the bulgar and veg. Taste and add more salt and pepper if it needs it.
8.
Serve the grilled chicken kebabs with the bulgar salad and the remaining lemon sliced into wedges for squeezing.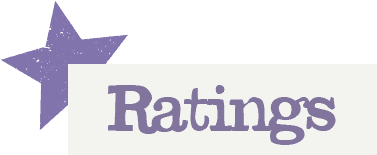 You'll need to log in to leave a rating & comment