Feta & Greens Quesadillas with Mango Salsa
2 people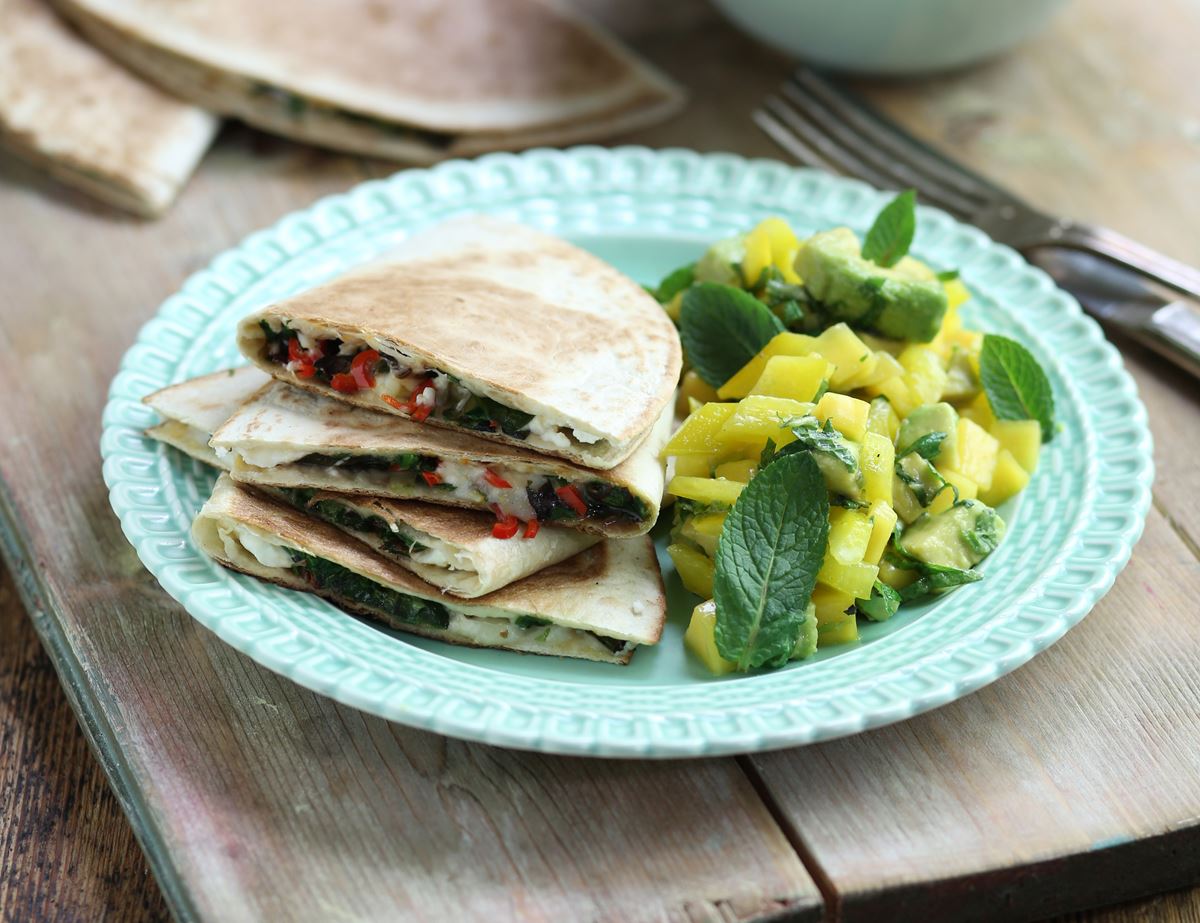 Salty crumbles of creamy feta and tender strands of wilted chard are deliciously squished between a couple of flour tortillas – with some fiery slivers of chilli for good measure – and fried till crispy and golden. Served with a zingy avocado and mango salsa for dipping, scooping and devouring.
Ingredients
1 garlic clove
1 chilli
1 tsp cumin seeds
1 mango
1 avocado
1 yellow pepper
A handful of mint, leaves only
100g feta
1 lemon
4 tortilla wraps
1 tbsp olive oil
Sea salt
Freshly ground pepper
*To make your own tortillas check out our That's a Tortilla Wrap! recipe click here.

Method
1.
Finely shred the baby chard leaves and stalks. Peel and grate the garlic. Halve the chilli and scoop out the seeds. Finely slice.
2.
Place a frying pan on a medium heat for a few mins. When warm, drizzle in ½tbsp olive oil and add the cumin seeds, garlic and chilli with a pinch of salt. Fry for a min. Add the chard. Cook for 3-4 mins till the chard leaves have wilted and the stalks have softened.
3.
Transfer the chard to a bowl and wipe the pan clean. Heat your oven to a low setting.
4.
Peel the mango and slice the flesh away from the stone. Chop into small chunks. Halve the avocado and scoop out the flesh. Finely dice it. Halve the pepper and discard the seeds and pith. Finely chop it. Add everything to a bowl. Juice in the lemon. Pour in ½ tbsp olive oil and season. Toss well. Shred the mint leaves and place on top.
5.
Crumble the feta. Tumble it through the cooked greens and zest in the lemon.
6.
Place a tortilla wrap on your work surface. Spoon a quarter of the feta and greens mix on to half of the tortilla. Fold the tortilla in half and press down firmly. Repeat with the remaining tortillas and feta mix.
7.
Place the frying pan you used earlier back on the heat. When hot, lay a couple of stuffed quesadillas into the pan. Fry for 3 mins, then carefully flip over. Cook for 3 mins on the other side, pressing the tortillas down with a spatula.
8.
Remove the cooked quesadillas from the pan and lay on a baking tray. Pop into the oven to keep warm whilst you cook the remaining two.
9.
Serve the toasted feta and greens quesadillas with a good spoonful of the mango and avocado salsa.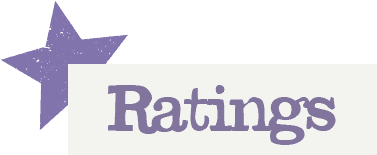 You'll need to log in to leave a rating & comment