Egyptian Herb & Vegetable Eggah
2 people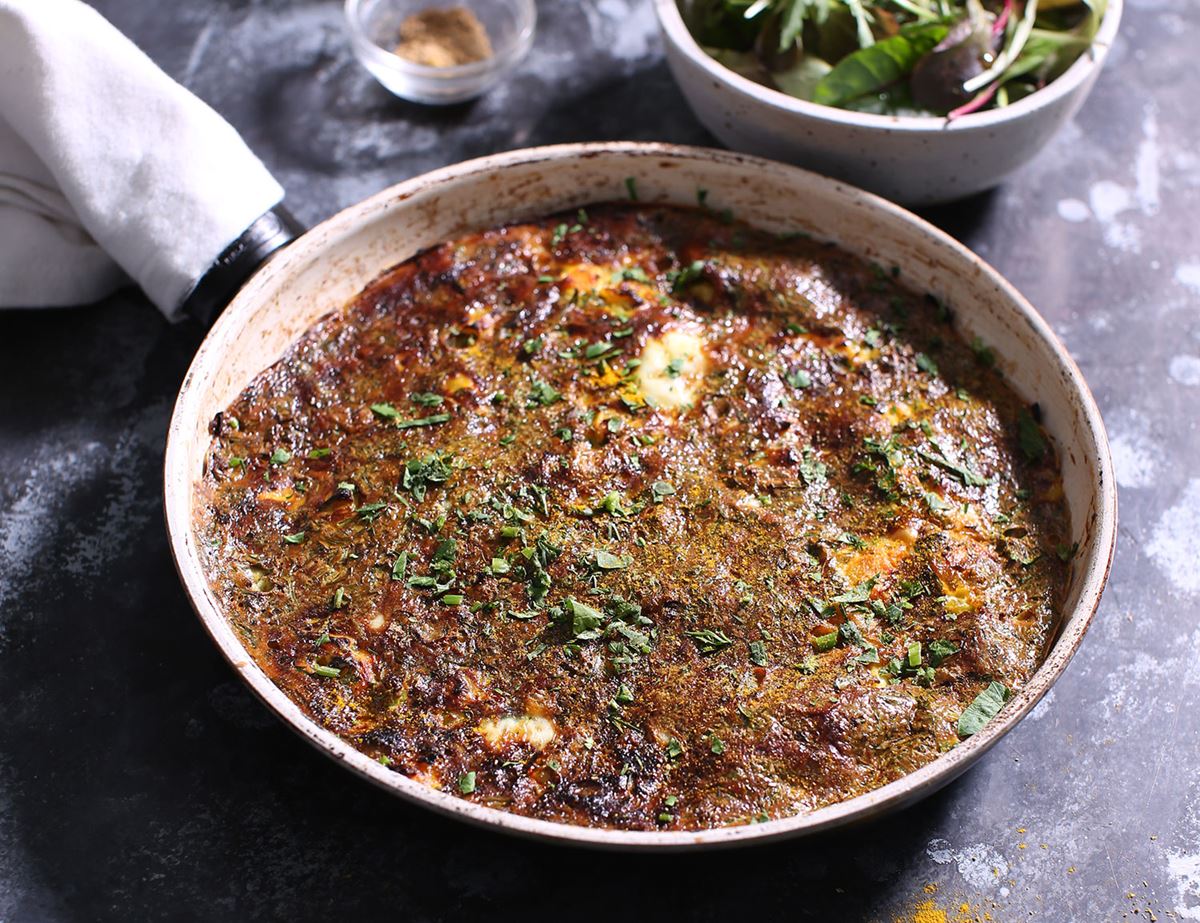 Eggah is a baked egg dish, a bit like frittata, popular in countries like Egypt and Lebanon. This version is studded with charred pepper and fresh tomatoes, plenty of herbs and a pinch of spice, and served with a leafy salad.
Ingredients
1 pepper
A handful of flat leaf parsley
A handful of dill
A handful of coriander
1 onion
2 vine tomatoes
1 tbsp + 2 tsp olive oil
6 eggs
1 tsp ground coriander
½ tsp turmeric
Sea salt
Freshly ground pepper
50g peppery salad mix

Method
1.
Preheat your grill to high. Line a baking tray with foil. Halve the pepper and scoop out the white seeds and pith. Place the pepper on the baking tray, skin-side up, and slide under the grill. Cook for 10 mins, till the pepper is charred black.
2.
Meanwhile, heap the parsley, dill and coriander up on your chopping board, leaves and stalks. Using a large cook's knife, finely chop them together then pop most of the chopped herbs into a large bowl. Set a pinch aside for garnishing.
3.
Peel and finely chop the onion. Dice the vine tomatoes. When the pepper halves are charred, take them out from under the grill. Let them cool for a few mins while you cook the other veg.
4.
Place a frying pan on a medium heat. Add 1 tbsp olive oil and the diced onion and tomatoes. Season with a pinch of salt and pepper and fry, stirring often, for 6-8 mins till the onion is glossy and the tomatoes are soft and pulpy.
5.
When the pepper halves are cool enough to handle, peel off the blackened skin (don't worry if you can't get it all off, it's full of lovely smoky flavour) and dice the flesh. Crack the eggs into the bowl with the herbs and add 1 tsp ground coriander and 1/2 tsp ground turmeric. Whisk with a fork.
6.
Stir the peppers into the frying pan, then pour in the herby egg mixture. Swirl it round to coat the pan, then cook for 2-3 mins to set the bottom. Transfer the frying pan to the grill and cook for 3-4 mins till the eggah is set.
7.
While the dish grills, toss the salad leaves with 2 tsp olive oil and a pinch of salt and pepper. Serve the eggah in thick wedges, with the peppery salad on the side.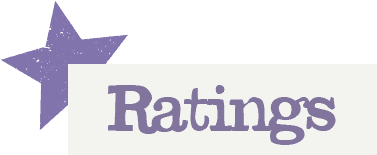 You'll need to log in to leave a rating & comment