Crispy Grilled Salmon with Poached Eggs & Greens
2 people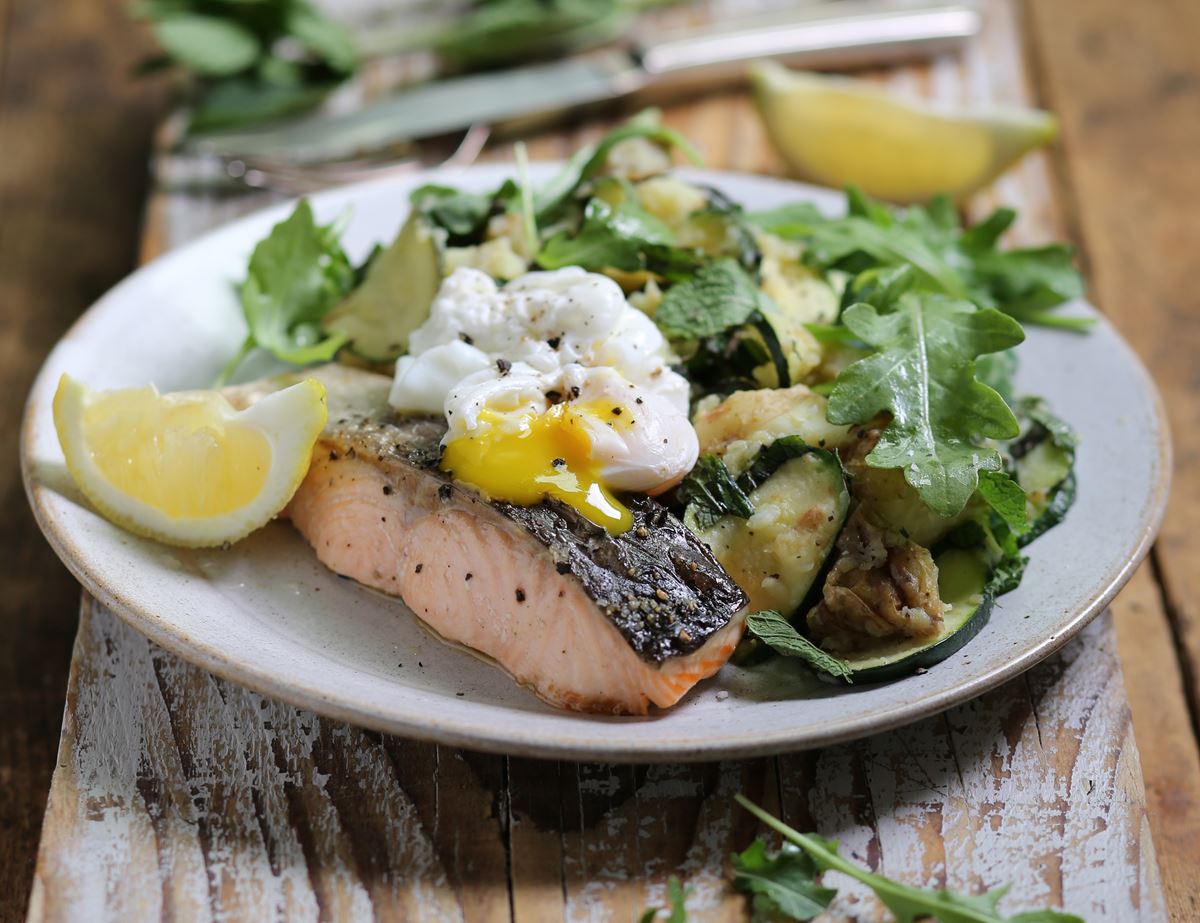 Perfectly poached eggs bring bags of comfort to any dish (apart from trifle, perhaps). They certainly work wonders in this dish of soft flaky salmon, where warm, sunny-runny yolks are mopped up with herby, vibrant organic greens. (It's nothing like trifle, we promise.)
Ingredients
500g new potatoes
2 courgettes
1 lemon
A handful of mint, leaves only
2 salmon fillets
2 eggs
50g rocket
Sea salt
1 tbsp + 2 tsp olive oil
Freshly ground pepper
Prep: 15 mins | Cook: 35 mins

Method
1.
Scrub and halve the potatoes. Tip them into a large pan, sprinkle generously with salt and cover with around 5cm of cold water. Put the lid on and set over a high heat. Bring to the boil, then turn the heat down and simmer for about 15 mins.
2.
While the potatoes cook, trim the courgettes and slice them thinly. Zest and juice the lemon and shred the mint leaves.
3.
Drain the potatoes and put them back in the pan. Crush lightly with a fork or masher. Heat 1 tbsp oil in a large frying pan. Add the potatoes and cook over a medium-high heat for 5 mins, stirring every so often, till the edges are golden and crisp.
4.
Season the potatoes with a pinch of salt and pepper. Add the courgettes and toss together, cooking for a further 2-3 mins till the courgettes soften slightly and caramelise. Stir in the mint and lemon juice and zest. Cover, take off the heat and set aside to keep warm in the pan.
5.
Heat your grill to medium-high. Fill a large pan with boiling water and set over a high heat to come to a gentle simmer.
6.
Rub 1 tsp olive oil into the skin of each salmon fillet. Season. Place skin-side up on a baking tray. Grill for 8-10 mins or till the skin is crisp and the fish is cooked through and dark pink.
7.
When the salmon is nearly cooked, check the water in the pan. The water should be starting to bubble. When it's simmering, carefully break in an egg, as close to the water's surface as possible. Repeat with the second egg. Poach for 2-3 mins.
8.
Spoon the courgette and potato smash onto two warm plates. Slide a piece of salmon onto each. Lift the poached eggs out of the water with a slotted spoon and place on top of the salmon. Finish with a scattering of rocket leaves and some cracked black pepper to serve.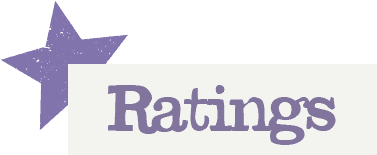 You'll need to log in to leave a rating & comment