Courgette & Halloumi Falafels
2-4 people
Delicious warm as a starter or a side with our Spicy Tomato Dip, or stuff in a pita with salad and a tahini dressing.
Ingredients
200g courgette, coarsely grated
150g halloumi, coarsely grated
100g breadcrumbs
A large handful fresh mint, finely chopped
1 lemon
A pinch of chilli powder or finely chopped fresh chilli
1 egg, beaten
Olive or sunflower oil for shallow frying
Sea salt and freshly ground pepper
The falafels will fry better if you chill the mix first but you can fry them straight away, too. Just get a large frying pan hot, add a slick of olive oil (enough to generously coat the pan) and cook on all sides till golden.

Method
1.
Pop the courgette in a sieve with a pinch of salt and pepper. Give it a squeeze with your hands to remove some of the water from it.
2.
Toss the courgette in a bowl and mix with the halloumi, breadcrumbs, mint, zest of the lemon and a squeeze of juice, chilli powder and the beaten egg.
3.
The mix should come together to form little falafels. If it's too wet, toss a few more breadcrumbs in. If it's too dry, add a little more grated courgette.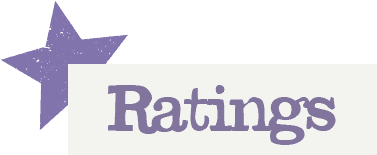 You'll need to log in to leave a rating & comment
maku
Excellent recipe! They are delicious!
Trinity_303
Worked a treat! Definitely worth squeezing the water out of the courgette to avoid the mixture being too damp. I also made it with cooked quinoa to replace the breadcrumbs by avoiding wheat. Should you try this it's even more important to drain the courgette well as quinoa is far less absorbent then breadcrumbs.
CuriousCook
Excellent recipe, a big hit with everyone. Far easier to make than I had expected and a great way to do something new with your courgettes! Lovely with a bit of a spicy harissa-dip and perfect to pack for a pic-nic. Made them a few times now and have been asked for the recipe every time :)