Chicken & Plum Salsa Salad
2 people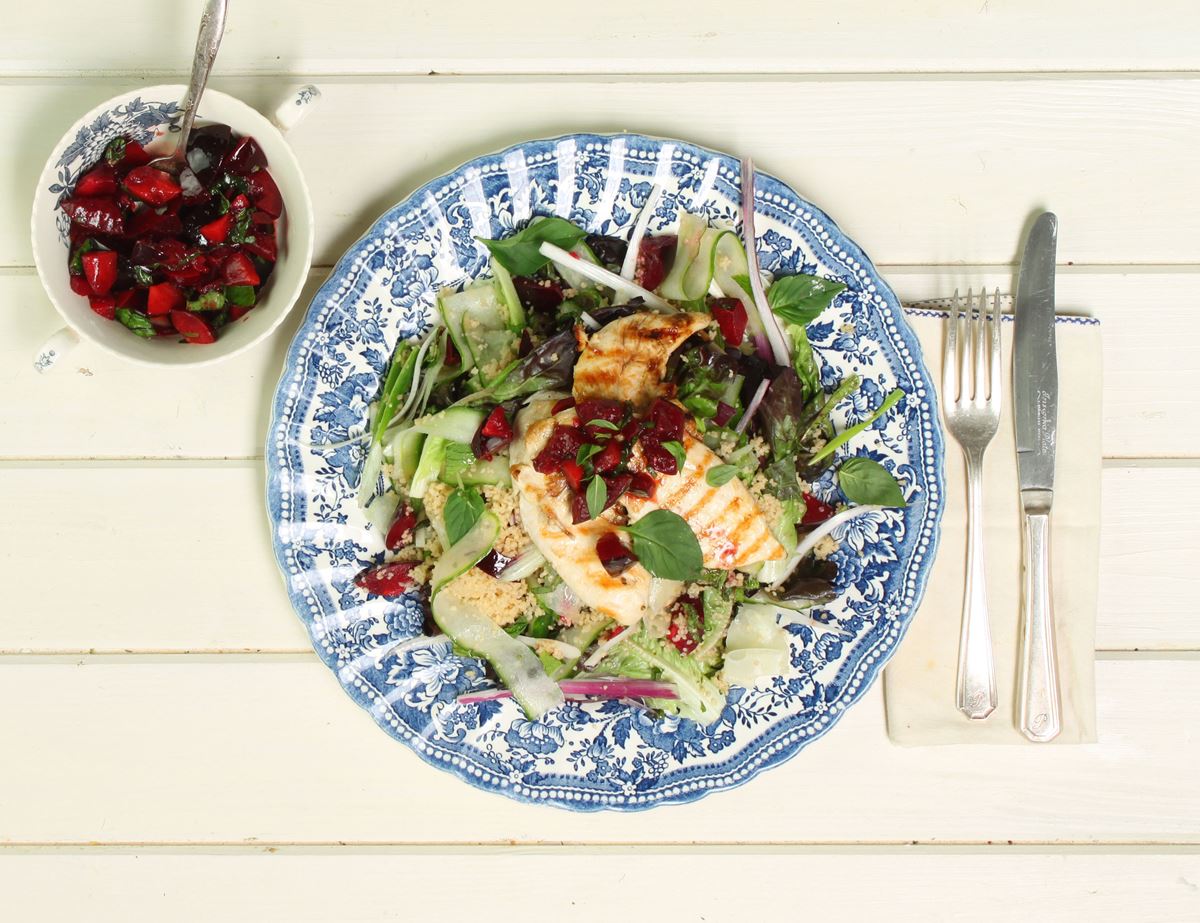 Fruit meets chicken with gorgeous ruby plums and Devonshire chook. Let's salsa with plums, fresh basil and sharp Balsamic vinegar. It's delicious spooned all over this salad.
Ingredients
150g wholewheat couscous
6 plums
1 tbsp balsamic vinegar
A handful of basil
A handful of mint
½ cucumber
250g chicken breast mini fillets
2 spring onions
1 lettuce
2 tbsp olive oil
Sea salt and freshly ground pepper
Prep: 15 mins | Cook: 10 mins

Method
1.
Tip the couscous into a heatproof bowl. Season. Pour over enough boiling water to just cover the couscous. Cover with a saucer or cling film and set aside to soak.
2.
Cut the plums in half, removing the stones. Roughly chop the plums and place them in a bowl. Pour over the Balsamic vinegar and season. Tear the basil leaves. Add them to the bowl of plums and stir to mix. Set aside to macerate.
3.
Finely chop the mint leaves. Set aside. Using a veg peeler, create ribbons of cucumber, turning the cucumber as you go. Roughly chop the middle.
4.
Season the chicken fillets. Lay them between two sheets of baking paper. Use a rolling pin, bash the mini fillets to flatten them to the thickness of a pound coin. Rub the chicken with 1 tbsp olive oil.
5.
Trim the spring onions and cut in half lengthways or cut half a red onion into strips. Heat the griddle or frying pan and cook on both sides for 2 mins until charred. Pop them on to a plate.
6.
Using the same hot pan, add the mini fillets and cook for 2-3 mins on each side or till cooked through.
7.
Tear the lettuce leaves into large pieces and place in a large serving bowl. Stir the spring onions, cucumber and mint into the couscous. Whisk 1 tbsp oil, 1 tbsp of the plum and salsa in a small bowl. Season and fold through the salad.
8.
Tumble the couscous onto the lettuce leaves. Top with the griddled chicken. Spoon over the macerated plums to serve.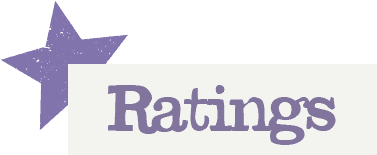 You'll need to log in to leave a rating & comment