Cheesy Röstis with Poached Eggs & Roasted Portobellos
2 people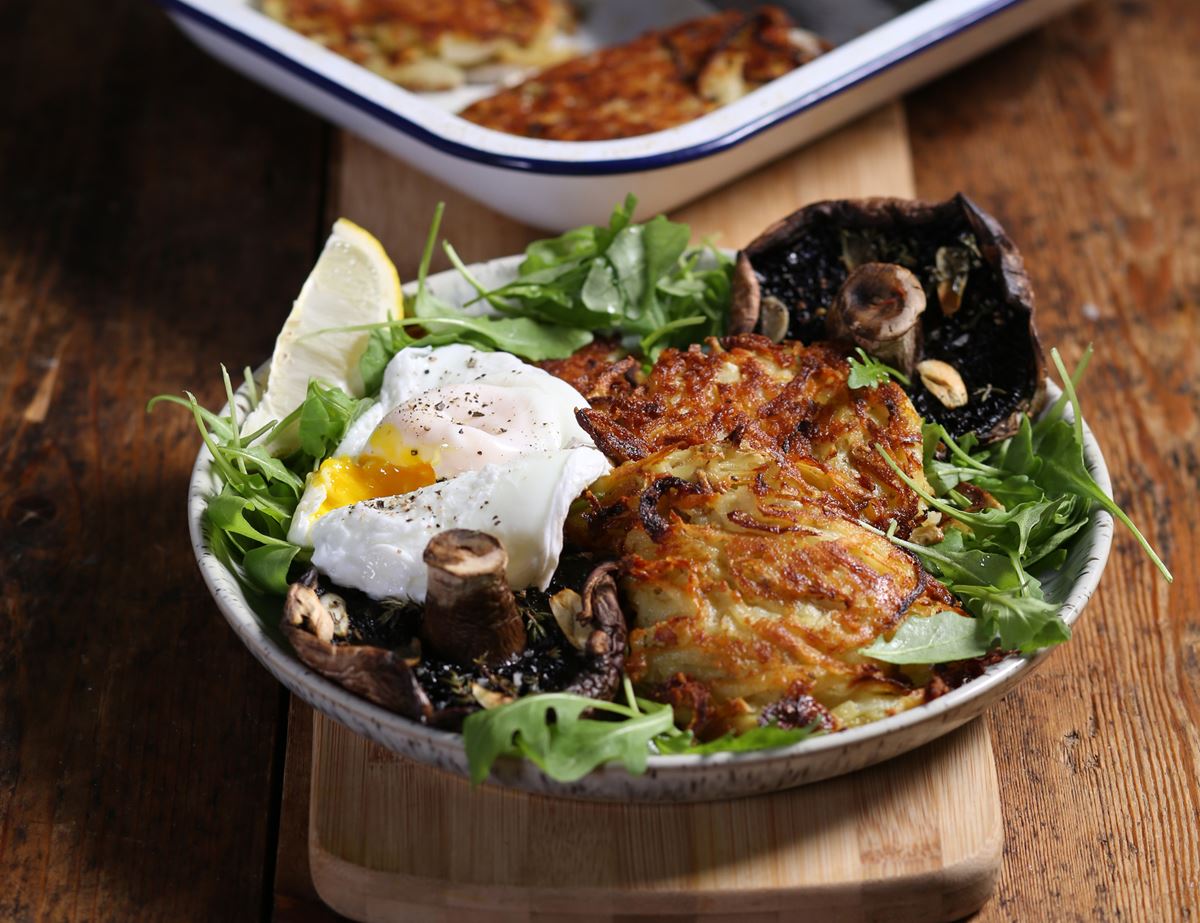 These golden homemade röstis are a delicious jumble of organic potatoes mixed with onions and plenty of cheddar. They're fried till soft and crisp and served with garlicky roasted portobello mushrooms and a soft poached egg on top.
Ingredients
200g portobello mushrooms
2 garlic cloves
A handful of thyme, leaves only
500g potatoes
100g Cheddar
2 onions
3 eggs
1 lemon
50g rocket
2-3 tbsp olive oil
Sea salt
Freshly ground pepper

Method
1.
Heat your oven to 200°C/Fan 180°C/Gas 6. Pop the mushrooms, stalk-side up, in a roasting tin. Peel and finely slice 1 garlic clove and pick the thyme leaves. Sprinkle both over the mushrooms. Drizzle over 1 tbsp oil and add a pinch of salt and pepper. Slide into the oven to roast for 20 mins.
2.
While the mushrooms roast, scrub the potatoes and coarsely grate them into a large bowl. Grate in the cheese. Peel and finely grate in the remaining garlic clove. Peel and thinly slice the onions and add to the bowl. Sprinkle in a good pinch of salt and pepper. Crack in 1 egg and use a wooden spoon to give everything a good mix.
3.
Pour 1 tbsp oil into a large, non-stick pan and bring to a medium heat. When the pan is hot, scoop in 4 large tablespoons of the rösti mix, and carefully flatten each one with the back of a spatula or fish slice till about 2cm thick. Fry for 5-6 mins on each side, till golden and crisp. Transfer the cooked röstis to an ovenproof dish and slide onto the bottom shelf of the oven to keep warm. Repeat with the remaining mix, adding more oil to the pan if needed.
4.
While the röstis fry, halve the lemon and squeeze the juice into a large salad bowl. Pile the rocket on top, but don't mix everything yet. Set aside.
5.
Fill a pan with water and bring to the boil. When nearly ready to serve, reduce the heat to a gentle simmer and carefully break in 2 eggs. Poach for 2-3 mins, till the whites set and the yolks are still runny (or cook for a few mins longer for set yolks). Use a slotted spoon to lift the eggs out of the water.
6.
Arrange the röstis on warm plates and top with the poached eggs. Toss the rocket in the lemon juice and serve on the side with the roast mushrooms.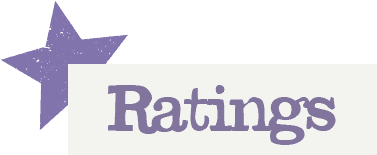 You'll need to log in to leave a rating & comment