Cheese, Onion & Potato Pie
4 people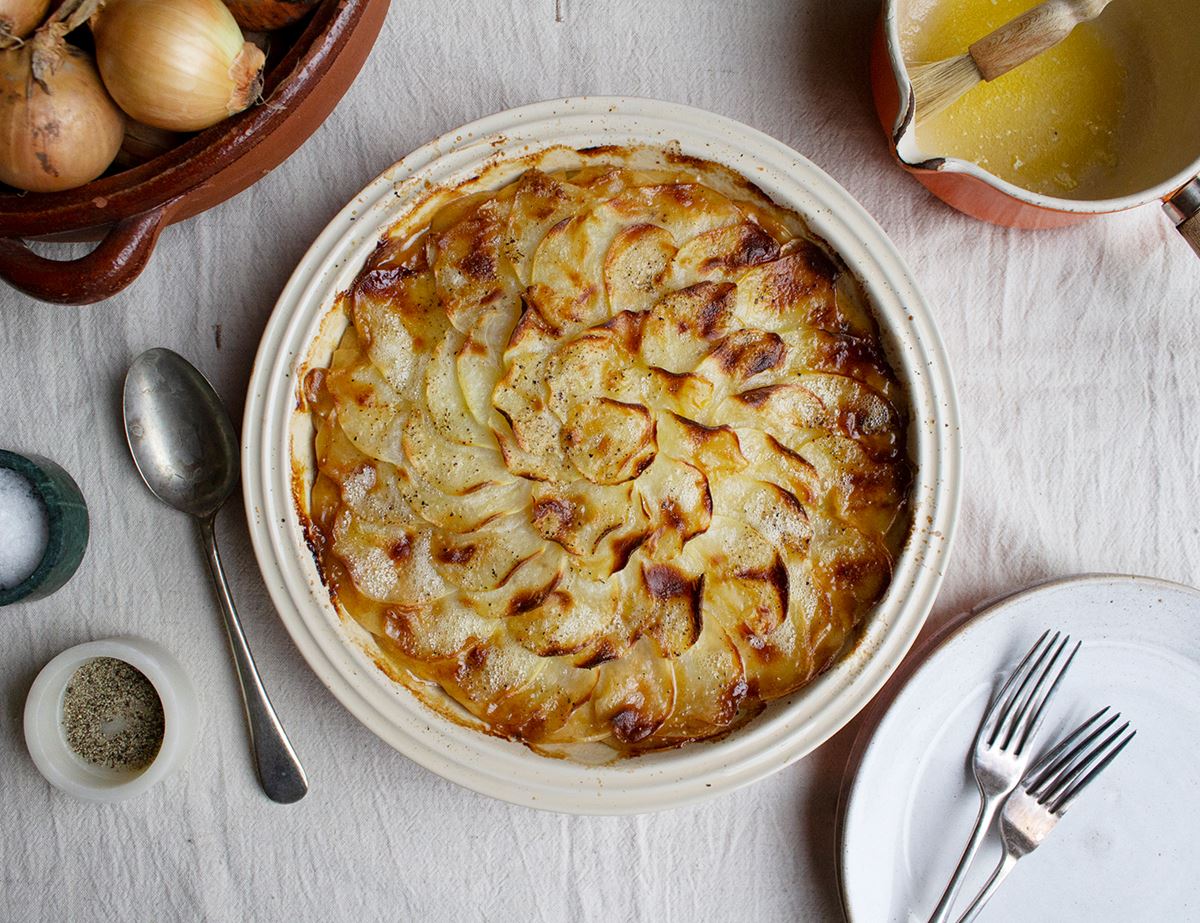 This deep dish pie tops a caramelised onion, cider and cream sauce with layers of crisp and buttery potatoes to make a sophisticated comfort dish that's perfect for chilly nights in.
Ingredients
8 onions
4 garlic cloves
100g butter
50g three-cornered leeks
750g potatoes
150g Laganory Cheese
300ml dry cider
100ml double cream
1 tbsp wholegrain mustard
Prep: 20 mins | Cook: 1 hr 50 mins

Method
1.
Peel the onions and slice them into thick wedges. Peel and thinly slice the garlic cloves. Melt 50g butter in a large pan and warm over a medium heat. Slide in the onions and garlic, and season with a good pinch of salt and pepper. Pop a lid on the pan and cook very gently for 30-40 mins, stirring occasionally, till the onions are softened, golden and have reduced.
2.
Meanwhile, trim any dry ends off the three-cornered leeks, then roughly chop them. Pop them to one side. Peel the potatoes and carefully slice as thinly as possible (use a mandoline, if you have one). Coarsely grate the cheese.
3.
Warm your oven to 180°C/Fan 160°C/Gas 4. When the onions are soft, raise the heat under the pan to high. Pour in 300ml cider and allow it to bubble and reduce slightly for 2 mins. Lower the heat to medium and stir in the cream, three-cornered leeks, 1 tbsp wholegrain mustard and grated cheese. Stir till the cheese melts and the sauce is smooth. Take off the heat and add a pinch more salt and pepper, if you think it needs it. Transfer the onion mixture to a deep, ovenproof casserole dish.
4.
Melt the remaining 50g butter in a small pan.
5.
Arrange layers of sliced potatoes evenly over the onion filling, sprinkling with extra salt and pepper between every couple of layers. When you have layered up all of the potatoes, brush the top with the melted butter. Slide the pie into the oven and bake for 50 mins-1 hr, till the potatoes have cooked and are golden and crisp on top. Serve the pie with your favourite greens on the side.
6.
Pick The Perfect Cheese
Laganory Cheese is a creamy, semi-hard cheese from Scotland that's delicious melted into the cider and onion sauce for this pie. You can swap in other cheeses, such as Caerphilly, Cheddar, Saint Giles or Tomme.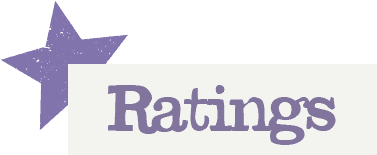 You'll need to log in to leave a rating & comment