Broccoli Pakora with Curried Yogurt
Turn nutty green broccoli florets into crispy pakoras. We reckon that once you make this curried yogurt dip, you'll be putting it on absolutely everything.
Ingredients
1-2 litres oil for frying*
250g natural yogurt
2 tsp curry powder (more or less, to taste)
Sea salt
150g plain white flour or gram chickpea flour
2 tbsp cornflour
Freshly ground pepper
175-250ml cold water or beer
1 head of broccoli
1 lemon or lime, to serve
*Amount depends on the size of your pan or wok. The smaller the pan, the less oil you'll need, but it means you'll have to cook your pakora in smaller batches. Prep: 10 mins | Cook: 15 mins

Method
1.
Pour the olive oil into a pan and set it on the heat to warm up.
2.
Tip the yogurt into a mug. Stir in the curry powder, taste and add a little salt, if needed.
3.
Tip the white or chickpea flour into a big bowl. Fold in the cornflour. Season with a pinch of salt and pepper.
4.
Slowly whisk in the cold water or beer till you get double cream consistency. Slice the broccoli into chunky florets. Dip them in the batter to coat.
5.
Carefully lower a floret into the smoking hot oil. It should float straight to the surface, crisp up and go golden in a min or so.
6.
Carefully fish the pakora from the oil with a slotted spoon. Dust with a pinch of salt as you do so. Pop itr into a sieve to help drain the excess oil. This works better than laying it on kitchen paper (it keeps the pakora crisper).
7.
If the broccoli pakoras start to go a little soft in the sieve, pop them in a 200°C/Fan 180°C/Gas 6 oven on a baking tray for 5-10 mins and they'll crisp right up.
8.
Repeat with the rest of the broccoli. Serve hot with the cold curried yogurt dip and a squeeze of lemon or lime.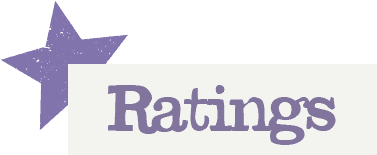 You'll need to log in to leave a rating & comment