Braised Ox Tongue with Cannellini Beans & Green Sauce
4 people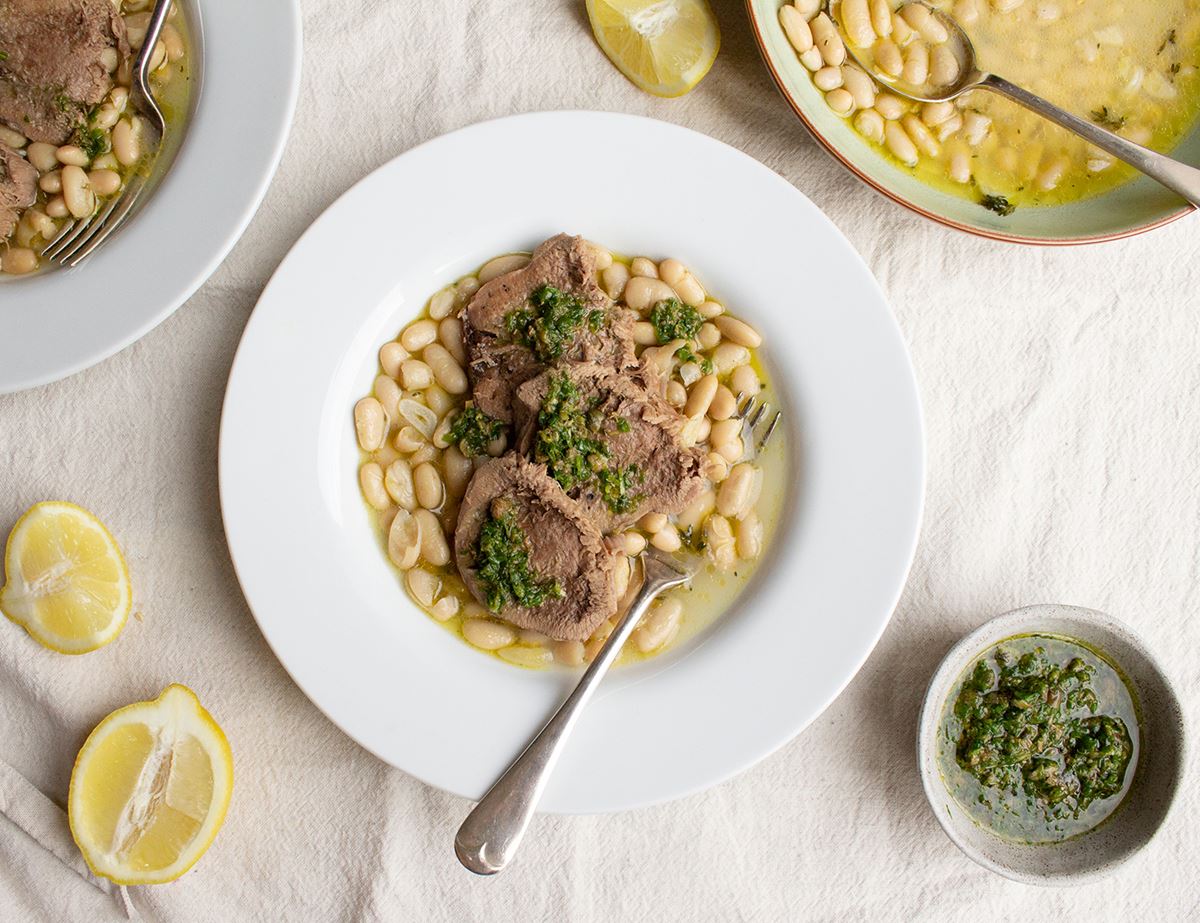 Ox tongue is a cut that benefits from long, slow cooking. Braising it in chicken stock with pot veg and aromatic herbs ensures a tender texture and a rich, meaty flavour that's beautifully enhanced by a punchy wild garlic green sauce and a side of creamy cannellini beans.
Ingredients
1 ox tongue
1 bouquet garni
2 onions
2 carrots
1 celery stick
1-2 garlic bulbs
2 ltrs hot chicken stock
50g wild garlic
A handful of mint, leaves only
6 anchovy fillets
1 tbsp capers
1 lemon
2 tbsp cider vinegar
A handful of thyme
3 x 400g tins of cannellini beans
Prep: 30 mins | Cook: 4 hrs

Method
1.
Unwrap the ox tongue and pop it into a large pan. Add the bouquet garni. Peel and thinly slice the onions and carrot. Trim and thinly slice the celery. Peel and roughly crush 8 garlic cloves. Add the veg and garlic to the pan. Pour over 2 ltrs of hot chicken stock, pop on a lid and bring to the boil. When the water is boiling, reduce to a low simmer. Cook the tongue for 4 hrs, till very tender.
2.
While the tongue cooks, make the green sauce. Bunch the wild garlic and mint leaves onto a chopping board and finely chop them. Add the anchovy fillets and capers to the herbs and chop well again, mixing everything together, till finely minced. Transfer the herb paste to a small bowl and grate in the lemon zest. Squeeze in the lemon juice and add 2 tbsp cider vinegar. Swirl in 2 tbsp olive oil and taste the sauce. Add more olive oil, or a pinch of salt and pepper, if needed (it should be strong and punchy). Pop the sauce to one side.
3.
When the ox tongue has about 30 mins remaining, peel and thinly slice 2 garlic cloves, and pick the thyme leaves. Drain the cannellini beans. Pour 2 tbsp olive oil into a large pan and warm over a medium-low heat. Add the garlic and thyme leaves, season with a pinch of salt and pepper, and fry for 3-4 mins, stirring, till softened.
4.
Add the beans to the garlic and thyme. Use a ladle to add some of the stock from the ox tongue pan into the beans, enough to just cover the beans. Stir to combine and pop on a lid. Simmer the beans gently for 15-20 mins, stirring occasionally and adding a splash more cooking liquid if they seem too dry.
5.
When the tongue is very tender, scoop it out of the pan and onto a chopping board. Allow to cool slightly, then carefully peel away and discard the outer membrane. Slice the tongue into thin pieces and add back to the chicken stock to keep warm and moist.
6.
To serve, spoon some of the cannellini beans into bowls and top with slices of ox tongue. Finish with generous spoonfuls of the green sauce and a drizzle of olive oil.
7.
Feeling Saucy
Making the green sauce with wild garlic is a tatsy way to celebrate spring. When wild garlic isn't available, swap in 50g flat leaf parsley instead.

(29.9p per 10g)

New larger pack size for the same price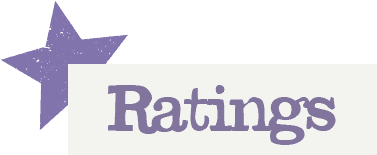 You'll need to log in to leave a rating & comment