Beef Ciao Mein
2 people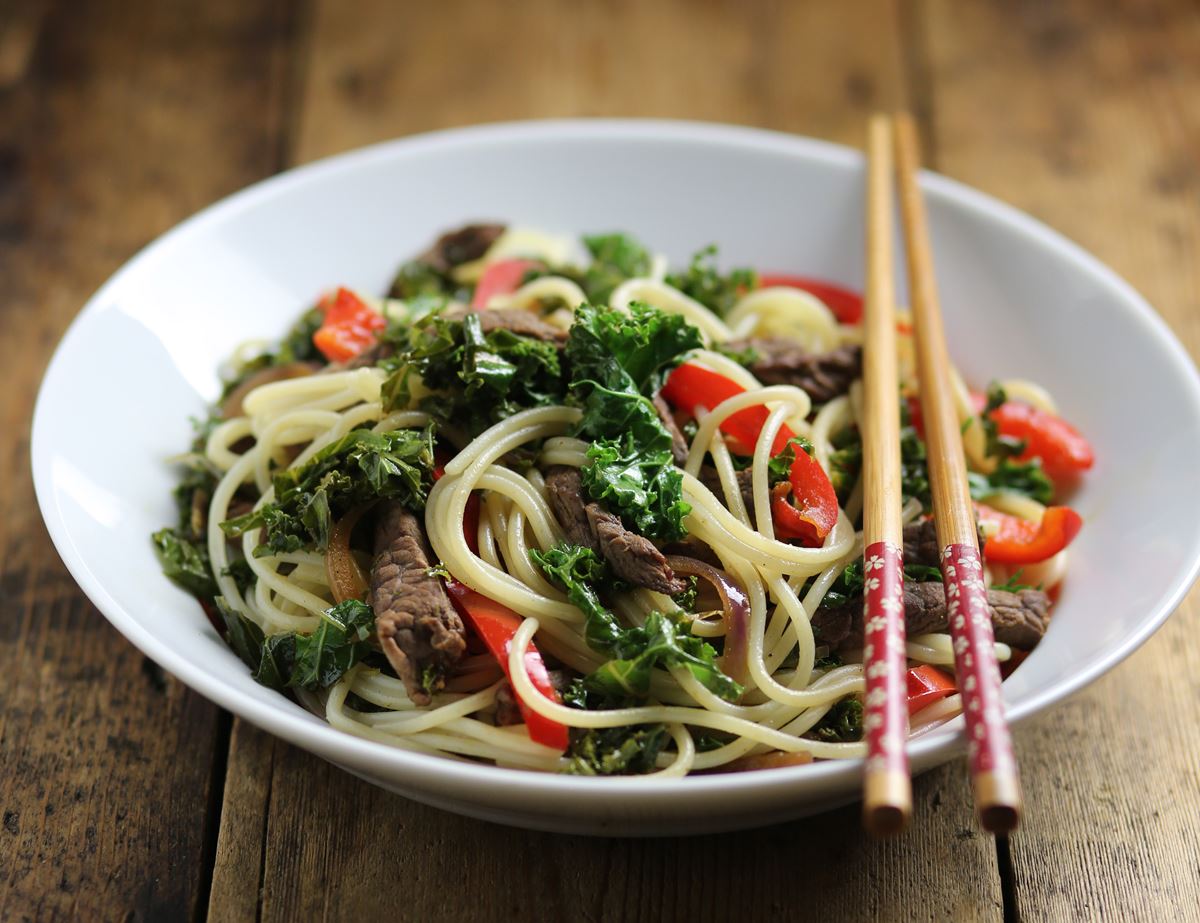 This quick beef stir-fry fuses Chinese and Italian flavours. Spaghetti and balsamic mingle with tamari and China 5 spice, and of course organic British beef, making this mouthwatering meal a globe-trotting holiday on a dinner plate.
Ingredients
Sea salt
50g tamari
1 tbsp balsamic vinegar
1 tbsp demerara sugar
1 tsp China 5 spice
100ml boiling water
1 red onion
1 red pepper
100g kale
1 tbsp olive oil
250g beef stir-fry strips
200g spaghetti
Prep: 10 mins | Cook: 15 mins

Method
1.
Put a large pan of salted water on to boil. Pour the tamari and 1 tbsp balsamic into a small bowl. Add 1 tbsp sugar and 1 tsp China 5 spice. Pour in 100ml boiling water and stir everything together to dissolve the sugar.
2.
Peel and finely slice the red onion. Halve the pepper. Scoop out the seeds and white pith and finely slice the pepper. Slice the leaves off the kale stalks. Finely slice the leaves.
3.
Put a wok or deep frying pan over a high heat for 2 mins. Add ½ tbsp oil and the beef strips. Stir fry for 3-5 mins till the beef is browned all over. Lift the beef out and place on a plate.
4.
The water should be boiling by now, so add the spaghetti. Simmer for 8-10 mins till the spaghetti is tender but not too soft.
5.
While the spaghetti simmers, add another ½ tbsp oil to the wok. Add the onion and pepper. Stir fry for 3 mins till they start to soften.
6.
Add the beef and kale to the wok. Pour in the tamari mix. Simmer for 5 mins till the kale wilts and the beef is cooked through.
7.
Drain the spaghetti. Toss the spaghetti with the beef, vegand sauce. Serve straight away.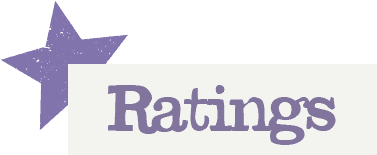 You'll need to log in to leave a rating & comment