Basic Slow Cooked Lamb Ragù
6-8 people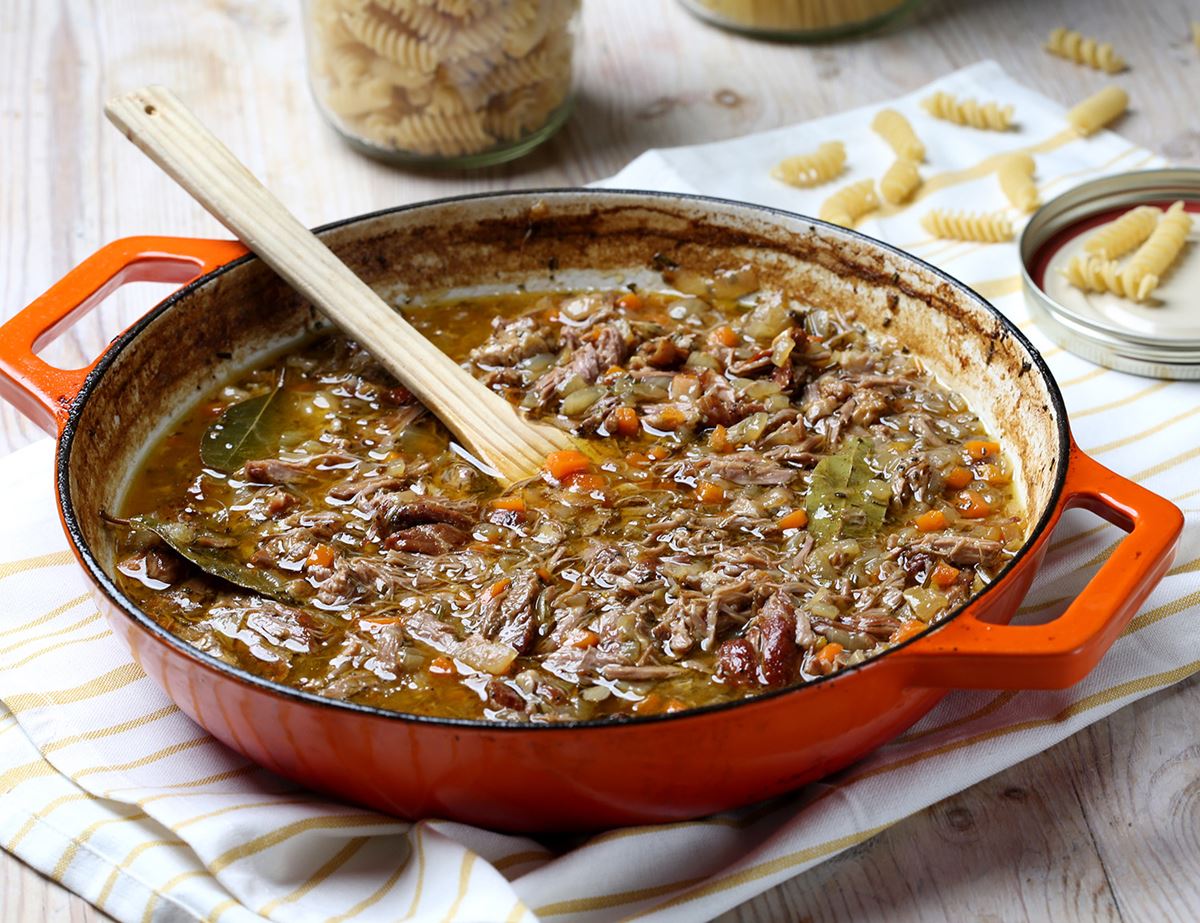 Let your oven do the work and take a seat while this lamb ragù slowly cooks. Lamb neck fillets are full of flavoured and slowly braised with wine, rosemary and garlic, they make a meltingly tender sauce. Serve it tossed with tagliatelle or use it as the base for fab family meals.
Ingredients
2 onions
2 carrots
3 garlic cloves
A handful of rosemary, leaves only
900g lamb neck fillets
Sea salt
Freshly ground pepper
1 tbsp olive oil
½ bottle of white wine
1½ ltrs hot chicken stock
2 bay leaves
2 vine tomatoes
Prep: 15 mins | Cook: 3 hrs 30 mins

Method
1.
Warm your oven to 140°C/Fan 120°C/Gas 1. Peel the onions and finely chop them. Peel and finely chop the carrots. Peel and thinly slice the garlic. Pick the rosemary leaves from their stems and roughly chop them.
2.
Slice each piece of lamb into 2-3 chunks. Pat the lamb dry with kitchen paper then dust with a pinch of salt and pepper. Pour 1 tbsp oil into a large ovenproof pan and warm to a high heat. Add the lamb to the pan and fry it for 10 mins, turning every couple of mins, till the lamb is browned all over. If your pan isn't large enough to cook all of the lamb at once, fry it in batches. Once browned, transfer the lamb to a plate.
3.
Slide the onions, carrots, garlic and rosemary into the empty pan. Fry it for 5-6 mins, till slightly softened. Pour in the wine and bring to a bubble. Boil till the wine has reduced by half.
4.
Return the lamb to the pan and pour in the stock. Add the bay leaves and whole tomatoes. Return to the boil, then pop a lid on the pan and transfer it to the oven. Cook the lamb for 3-3½ hrs, till the lamb is very soft.
5.
When the lamb is cooked, use two forks to shred it into small pieces and crush the tomatoes, if they haven't already collapsed. If needed, reduce the sauce on the hob till it reaches your desired thickness.
6.
Eat Me, Keep Me
The ragù can be kept in the fridge for up to 3 days, or frozen for up to 3 months. If you want to use it as a base for other dishes, you can divide it into 2 or 4 portions before storing.
7.
This lamb ragù is delicious served with tagliatelle and grated Parmesan, or you cna use it as the base for other dishes. Top with mashed potato to make a hearty Shepherd's Pie; thin the ragù with stock to make a soupier consistency, then drop in dumplings and simmer till fluffy for lamb stew and dumplings; or tossed with cooked pasta, top with mozzarella and grill or bake to make a pasta bake.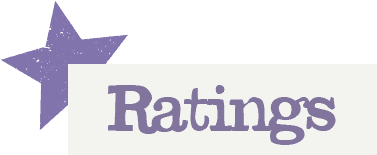 You'll need to log in to leave a rating & comment