zzzzzzzzzzzzzzStunning Steak Frites with Chervil Sauce
2 people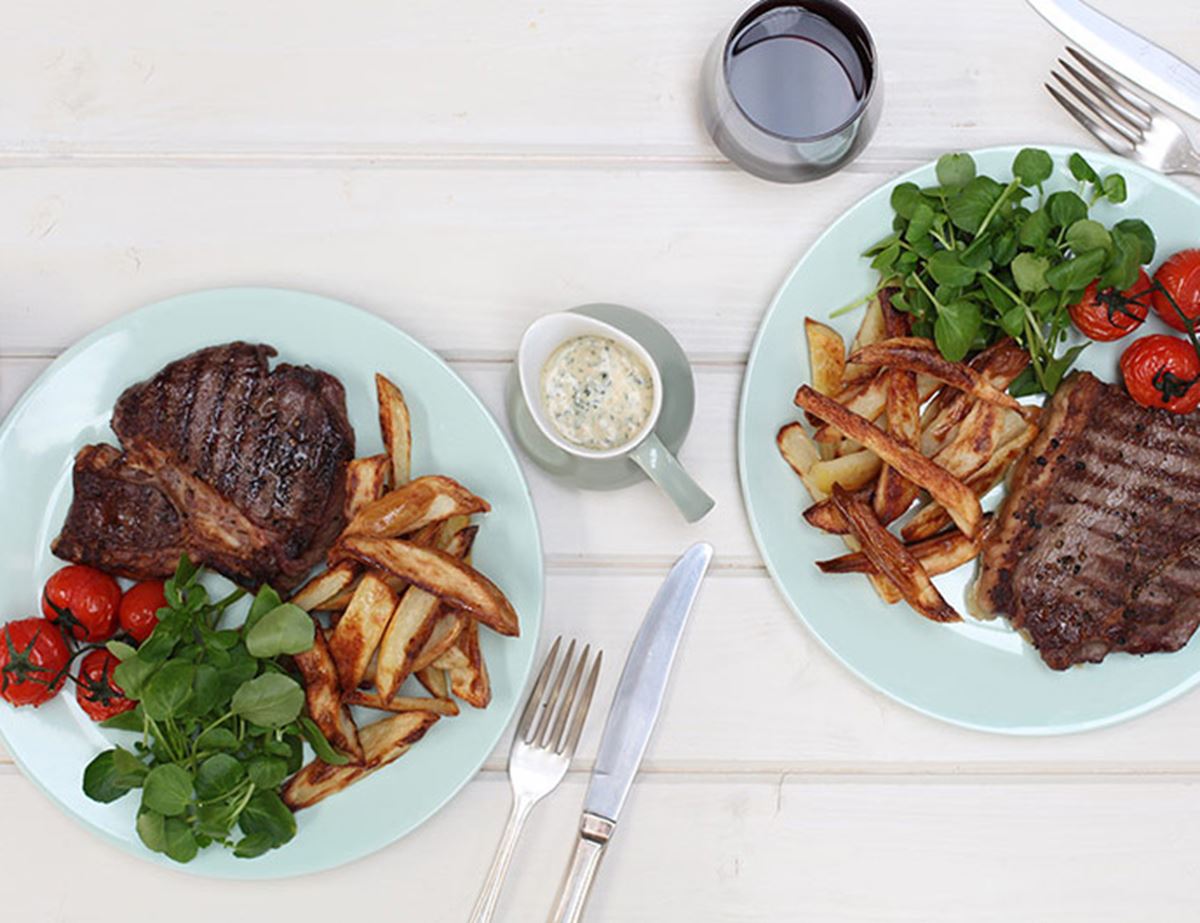 Chervil is parsley's elegant older sister, also known as French parsley. Its delicate leaves have a subtle aniseed taste. We've used it to flavour our classic béarnaise sauce. Parfait.
Ingredients
2 large potatoes
1 shallot
A handful of chervil
50g of butter
1 tbsp cider vinegar
1 egg
A few bunches of cherry tomatoes on the vine
2 steaks
50g of watercress
2 tbsp olive oil
1 tbsp cold water
Sea salt and freshly ground pepper

Method
1.
Heat your oven to 200°C/Gas 6. Fill a pan with water. Add a pinch of salt. Cover. Bring to the boil. Peel the potatoes. Slice into chips around 1 cm thick. Add to the boiling water.
2.
Bring the water back to the boil. Simmer for 2 mins. Drain and pat dry with kitchen paper. Tip the chips into a roasting tin. Drizzle over 1 tbsp olive oil. Turn to coat. Bake for around 30 mins till golden. Turn once or twice during cooking.
3.
Peel and finely slice the shallot. Rinse, pat dry and finely chop the chervil leaves and stalks. Chop the cold butter into small chunks. Place a small, shallow pan or frying pan over a medium-low heat.
4.
Measure out the cider vinegar and add it to the pan. Add the shallot. Simmer for 1-2 mins or till almost all the vinegar has evaporated. Turn the heat right down. Crack the egg on a bowl and separate the yolk from the white. Add the yolk to the pan with 1 tbsp cold water.
5.
Whisk together over a very low heat. Add the butter, lump by lump. Keep whisking the sauce as you add it (it'll thicken). It if looks like it's turning into scrambled eggs, take it off the heat and add 1 tbsp cold water. Once all the butter has been whisked in, take the sauce off the heat. Stir in the chervil. Cover.
6.
Pop the tomatoes on a baking tray. Drizzle with a little olive oil. Pop in the oven on the shelf below the chips for the final 10-15 mins of cooking. Warm a griddle or frying pan. Drizzle ½ tbsp olive oil on each steak. Season them with salt and pepper.
7.
Fry the steaks for 6 mins, turning once, for rare steaks. Fry for 2-4 mins longer for medium or well done. Pop the steaks on a plate. Cover them with foil. Rest for 5-10 mins. Rinse the watercress under cold water. Pat dry with kitchen paper.
8.
Stir the chervil sauce. If it has thickened, stir in 1-2 tbsp warm water. Serve with the steak, chips, the roast tomatoes and the watercress.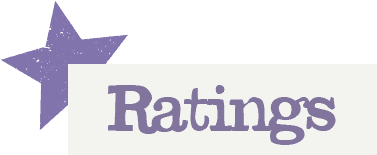 You'll need to log in to leave a rating & comment