Tomato & Butter Bean Poached Eggs
2 people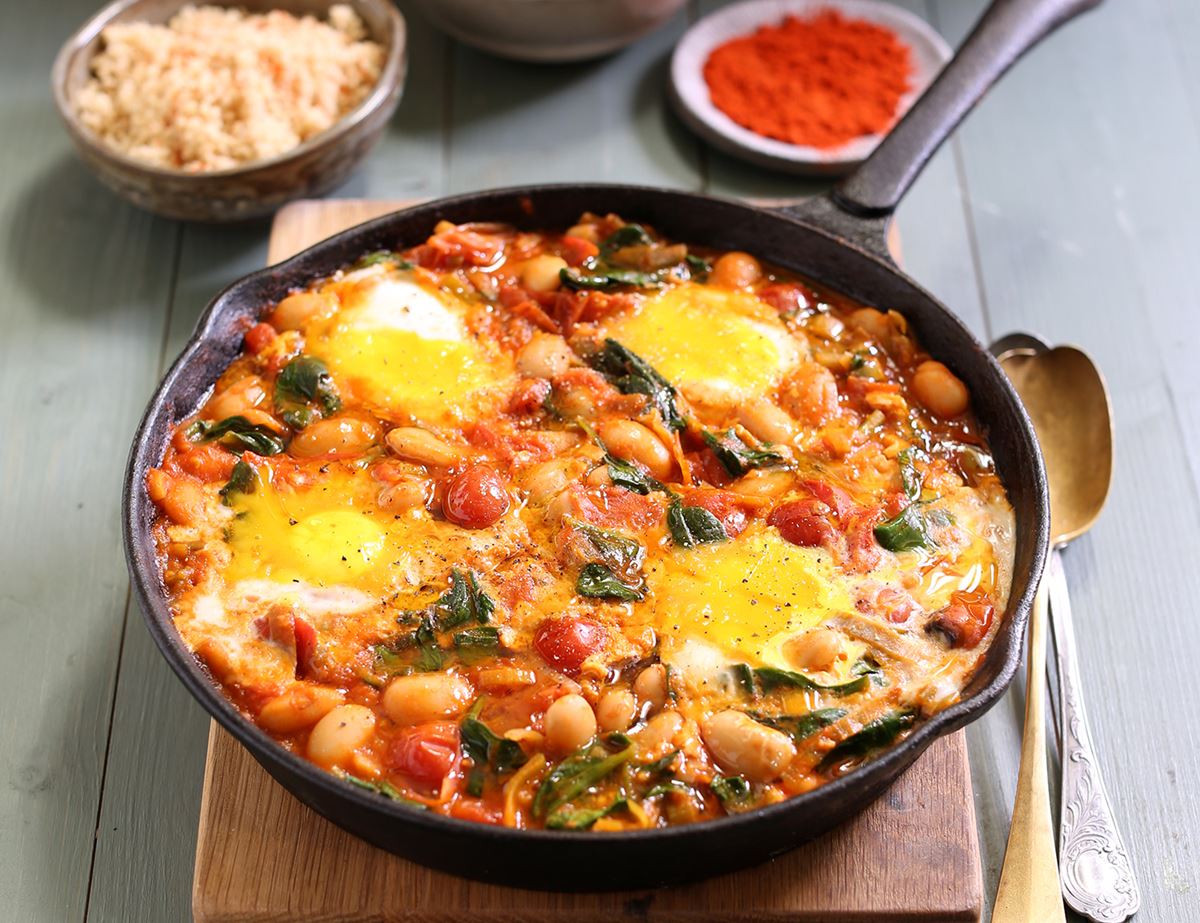 Two types of tomato add richness to this bubbling dinner – fresh baby plum and tinned cherry tomatoes make a saucy pair for poaching organic eggs, simmered with big soft butter beans, baby spinach and smoky paprika, served over fluffy couscous.
Ingredients
1 leek
250g baby plum tomatoes
2 garlic cloves
400g tin of butter beans
2 tsp smoked paprika
400g tinned cherry tomatoes
75g wholewheat couscous
100g baby leaf spinach
4 eggs
½ tbsp olive oil
Sea salt
Freshly ground pepper
200ml cold water
150ml boiling water

Method
1.
Trim the roots and top 3cm off the leek. Halve it, rinse out any grit and finely slice the leek. Place a deep frying pan on a medium-low heat and add ½ tbsp olive oil and the leek. Season with a pinch of salt and pepper and fry, stirring often, for 8 mins till starting to soften.
2.
While the leek fries, halve the baby plum tomatoes. Peel and finely chop or crush the garlic.
3.
Stir the baby plum tomatoes and garlic into the leek. Cook, stirring often, for 3-4 mins till the tomatoes start to soften and become pulpy.
4.
Drain the butter beans and rinse them with cold water. Add 2 tsp smoked paprika to the veg, then cook and stir for 2 mins.
5.
Stir in the beans and the tinned cherry tomatoes. Half-fill the tomato tin with 200ml water and add that. Stir to mix, then pop on a lid (or use a baking tray if you don't have a lid). Simmer for 15-20 mins, stirring often, till the sauce has started to thicken.
6.
While the sauce simmers, fill and boil your kettle. Tip the couscous into a heatproof bowl. Pour in 150ml boiling water, stir with a fork then cover the bowl with a plate. Set aside for 10 mins, till the couscous has soaked up all the water and become tender.
7.
Stir the baby leaf spinach into the beans. Crack in the eggs, pop the lid back on the pan and cook for 4-7 mins till the eggs are set to your liking.
8.
Fluff the couscous up with a fork and divide it between 2 warm plates or bowls. Top with the beans and eggs and serve.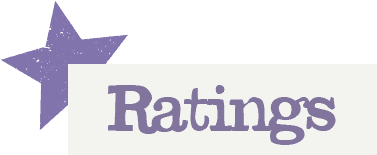 You'll need to log in to leave a rating & comment