Tofu, Pepper & Onion Shish Kebabs
2 people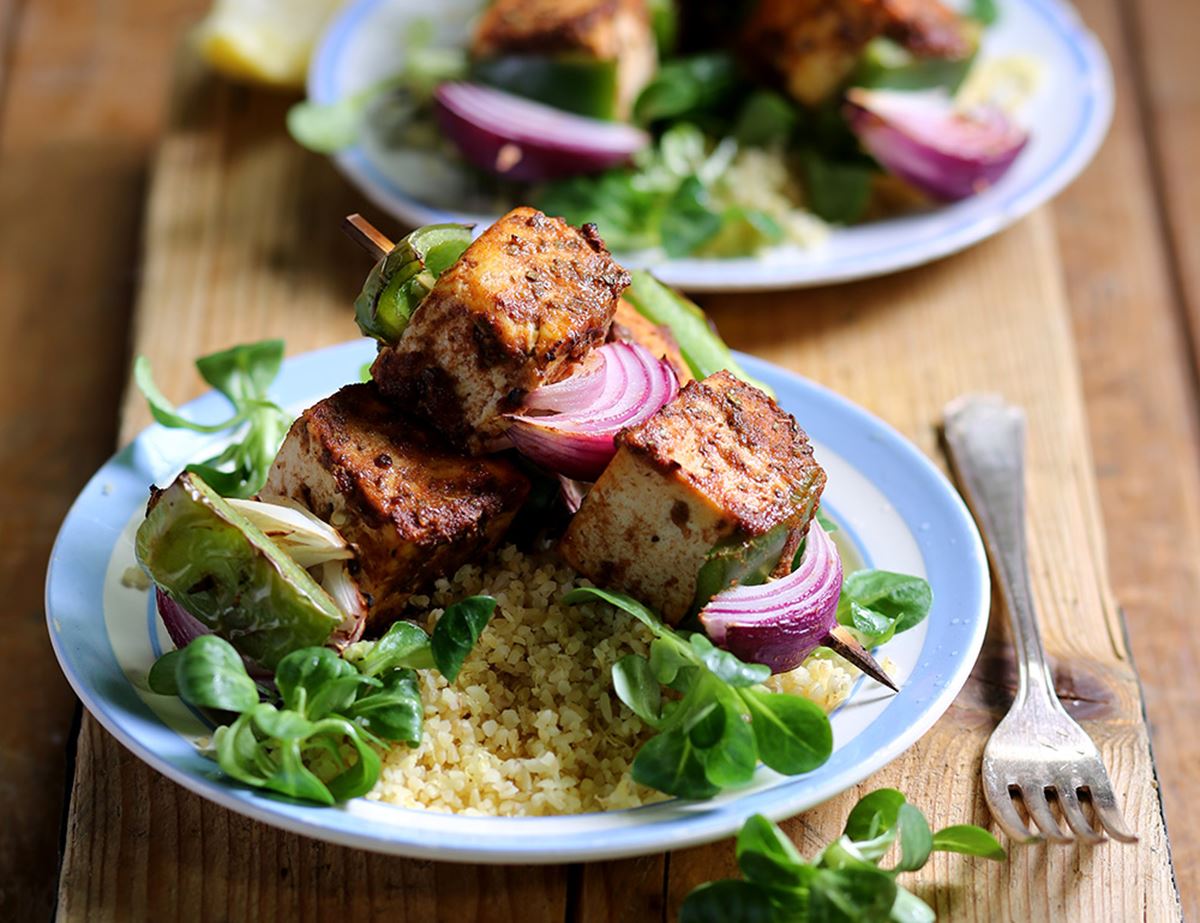 Shish kebabs get a vegan makeover with succulent chunks of tofu soaked in an aromatic marinade, slid onto skewers with crunchy organic veg, and grilled till lightly charred. Served with fluffy bulgar wheat and a zingy salad on the side.
Ingredients
1 lemon
1 garlic clove
2 tbsp tomato sauce
1 tsp dried oregano
1 tsp ground cumin
Sea salt and freshly ground pepper
280g plain tofu
75g bulgar wheat
1 red onion
1 green pepper
½ tbsp olive oil
Lamb's lettuce

Method
1.
Pop the skewers in a dish or bowl of cold water and set them aside to soak – this will help stop them catching and burning when you grill the shish kebabs.
2.
Finely grate the lemon zest into a medium-sized heatproof bowl and set aside. Peel and grate or crush the garlic clove. Pop it in a separate bowl and squeeze in the juice from half the lemon. Add the tomato sauce and 1 tsp each dried oregano and cumin. Add a pinch of salt and stir together to make a sauce.
3.
Drain the tofu and chop it into around 8 chunks. Add them to the bowl with the sauce and turn to coat. Set aside to marinate for 10 mins.
4.
Tip the bulgar wheat into the bowl with the lemon zest. Pour in 150ml boiling water, swirl with a fork to mix, then cover the bowl with a plate or baking tray and set aside for 15-20 mins to soak. The bulgar will absorb the water and become tender.
5.
Peel the red onion and slice it into 8 wedges. Halve the pepper, scoop out the seeds and white pith, and roughly chop the pepper into 16 chunks.
6.
Heat your grill to high. Line your grill pan with foil (or line a baking tray with foil if your grill didn't come with a pan). Place a wire rack on the grill pan. Drain the skewers and thread the marinated tofu, red onion wedges and pepper onto them. Lay the kebabs on a wire rack and slide them under the grill. Cook for 12 mins, turning them halfway through, till the tofu and veg are cooked through and a little charred.
7.
While the kebabs cook, squeeze 1 tbsp lemon juice from the remaining lemon half into a bowl and add ½ tbsp olive oil and a pinch of salt and pepper. Whisk together to make a dressing, then toss the lamb's lettuce through the lemony dressing.
8.
Fluff the bulgar wheat with a fork. Arrange the bulgar and the lamb's lettuce on 2 warm plates. Top with the shish kebabs and serve.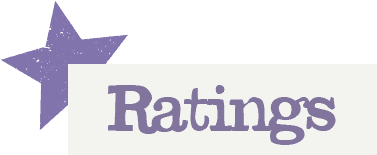 You'll need to log in to leave a rating & comment