Thai Fried Beef with Sticky Coconut Rice
2 people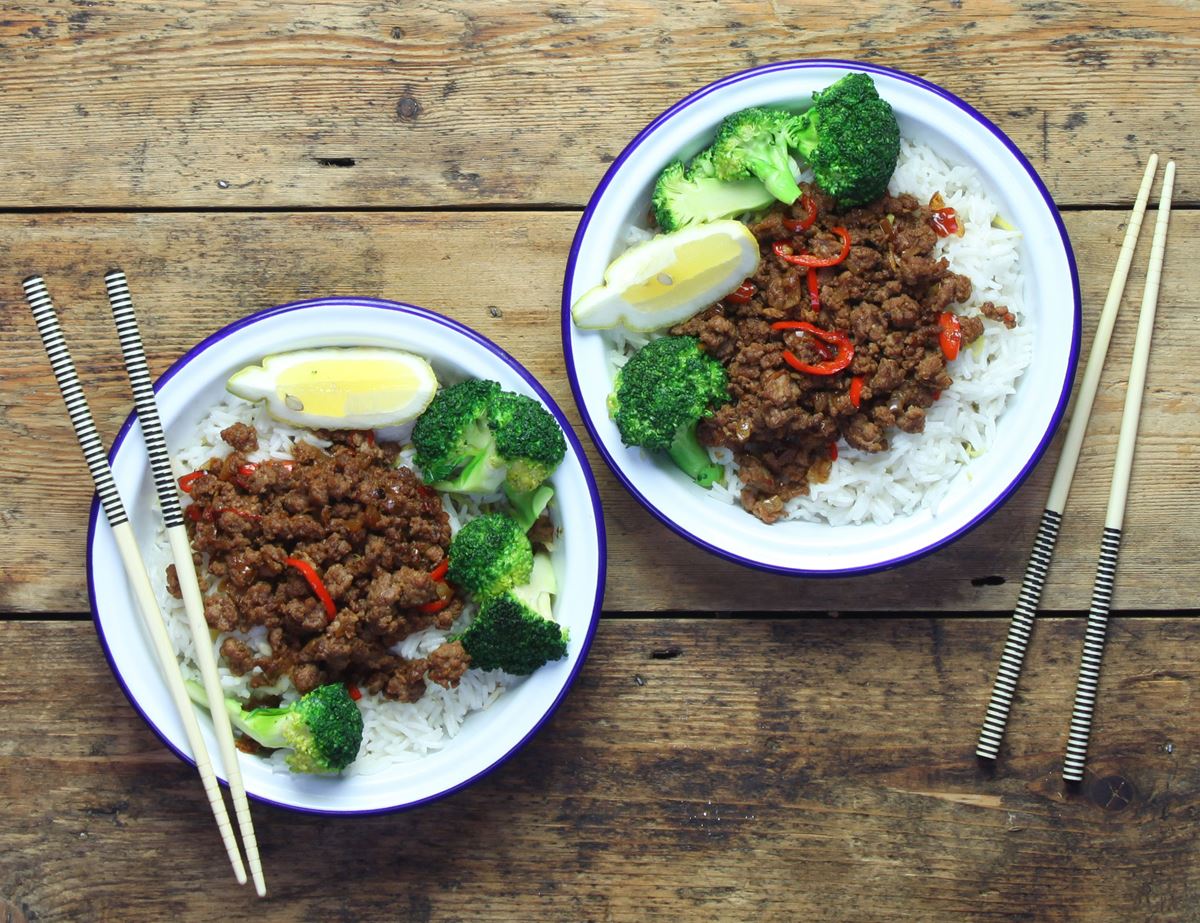 This quick dish contains all our favourite Thai flavour- coconut, chilli, garlic and a spicy spoonful of Thai red curry paste.
Ingredients
200ml coconut milk
200g white basmati rice
200ml boiling water
1 shallot
1 chilli
1 garlic clove
1 tbsp + 1 tsp olive oil
250g beef mince
1 tbsp Thai red curry paste
2 tbsp tamari
A head of broccoli
2 tbsp water
1 lemon
Sea salt and freshly ground pepper

Method
1.
Place the coconut milk in a small pan and bring to the boil. Add the rice and a pinch of salt to the coconut milk with 200ml boiling water. Cover and simmer for 6 mins. Remove from the heat and leave covered, to steam for another 6 mins.
2.
While the coocnut rice cooks, peel and fiinely chop the shallot. Halve, de-seed and dice the chilli. Peel and grate or crush the garlic.
3.
Heat 1 tbsp oil in a deep frying pan or wok. Add the beef. Stir fry for 1 min, breaking up the meat into small pieces. Add the shallot, chilli and garlic and cook over a high heat, stirring occasionally for 3-4 mins till brown and crispy.
4.
Stir in the Thai red curry paste, mix well and cook for 1 min. Remove from the heat and stir in the tamari. Remove the beef mixture from the pan and keep warm.
5.
Wipe the pan with kitchen paper. Roughly chop the broccoli to make even sized florets and chunks of stalk. Reheat the pan with 1 tsp oil. Add the brococli with 2 tbsp water and stir fry for 2 mins. Let it bubble up till evaporated and the broccoli is just tender.
6.
Zest the lime and stir the zest into the rice. Cut the lime in half.
7.
Spoon the Thai beef over the rice. Serve with the broccoli on the side and lime wedges for squeezing.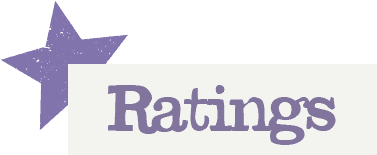 You'll need to log in to leave a rating & comment
Chefdebear
Added more thai curry paste than in the recipe but lovely flavour and very easy to make