Syrian Fried Hake with Spiced Rice Pilaff
2 people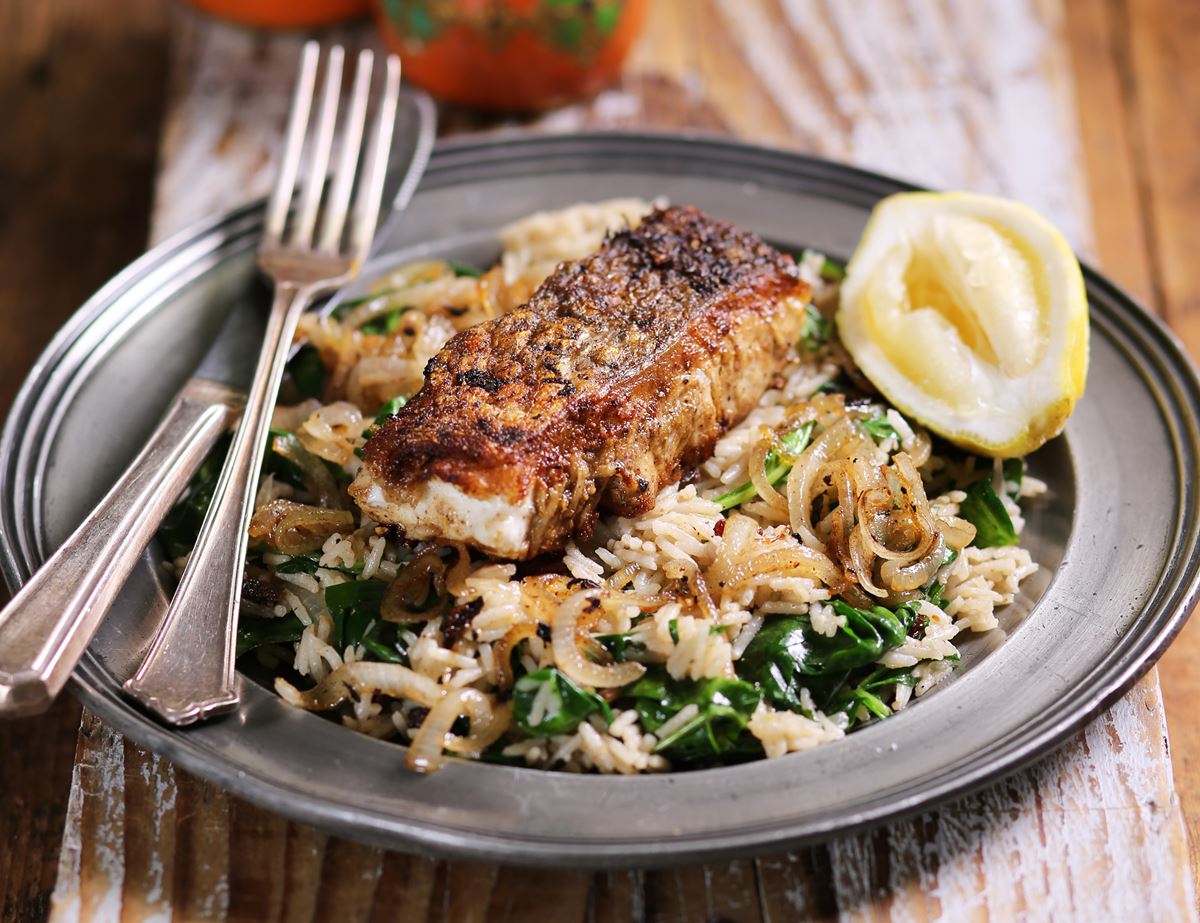 This week's Syrian-inspired dish stars flaky white fillets of sustainably caught hake fried with a blend of aromatic spices, served alongside a flavoursome mix of white basmati, wilted spinach and juicy raisins, and topped with sweet fried onions and a squeeze of lemon
Ingredients
6 cardamom pods
¼ nutmeg
2 garlic cloves
1 lemon
1 tsp ground ginger
1 tsp ground cumin
1 tsp ground coriander
2 hake fillets
2 onions
25g raisins
150g white basmati rice
50g baby leaf spinach
3 tbsp olive oil
Sea salt
Freshly ground pepper
300ml boiling water

Method
1.
Tip the cardamom pods into a pestle and mortar and crush to open (no pestle and mortar? To crush your cardamom pods, add them to a sturdy bowl, and use the bottom of a jam jar or the end of a rolling pin top open them up. Discard the papery skins and grind the seeds as finely as you can - it doesn't matter if they're not completely ground). Discard the papery husks and grind the seeds. Grate in 1/4 of the nutmeg. Peel and crush or finely grate the garlic cloves. Finely grate the lemon zest. Add the garlic and lemon zest to the cardamom and nutmeg, along with 1 tsp each ground ginger, ground cumin and ground coriander. Pour in 1 tbsp oil and sprinkle in a pinch of salt and pepper. Stir well to combine.
2.
Lay the fish on a large plate and spoon over half the spice mix. Rub into each fillet, then set aside to marinate while you prepare the pilaf.
3.
Peel the onions and thinly slice them. Pour 1 tbsp oil into a pan and bring to a medium heat. Slide in the onions and cook for 10 mins, stirring occasionally, till soft and golden. Scoop half the onions out of the pan and pop in a bowl. Set aside.
4.
Stir the remaining spice mix into the onions in the pan and fry for a further 2-3 mins. Add the raisins and rice to the pan and stir to combine. Cover with 300ml boiling water and bring to the boil. Pop a lid on the pan and reduce to a gentle simmer. Cook for 8 mins, then remove the pan from the heat and allow to steam for a further 10 mins.
5.
When the rice has nearly finished steaming, pour 1 tbsp oil into a frying pan and warm to a mediumhigh heat for 2 mins. When the pan is hot, carefully add the hake fillets and fry for 3 mins. Turn the fillets over and fry for a further 3 mins, till the flesh is opaque and flakes easily when pressed with a fork. Transfer to 2 warm plates.
6.
Tip the spinach into the rice and stir for 1-2 mins till the leaves begin to wilt. Have a taste of the rice pilaf and add a little more salt and pepper if needed.
7.
Spoon the rice onto plates with the hake and spoon over the reserved fried onions. Serve with wedges of the lemon for squeezing.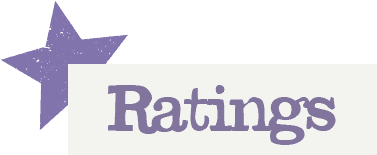 You'll need to log in to leave a rating & comment
Mad about veg
Really tasty quick and easy dish. A favourite in our house.