Sweet Potato Jackets with Spiced Yogurt & Crispy Shallots
2 people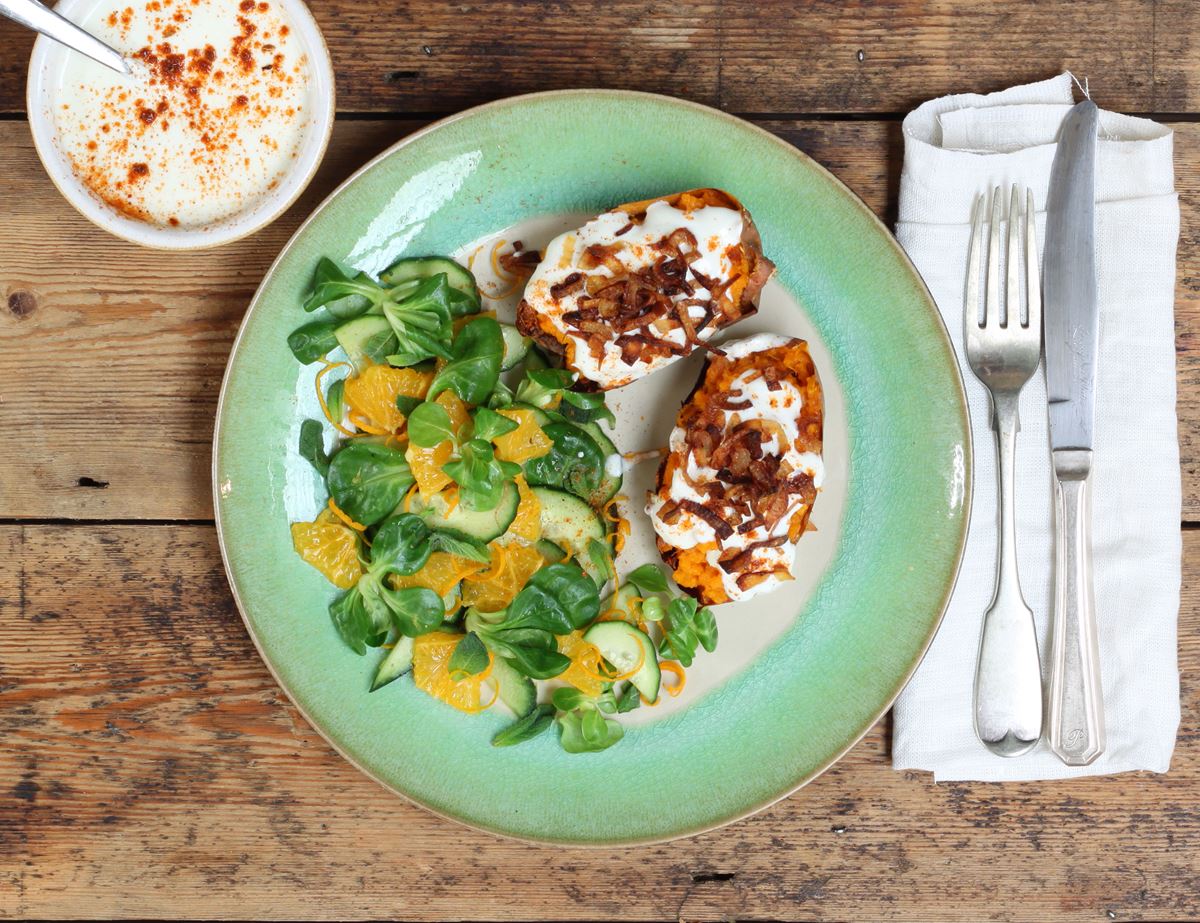 Topped with spiced yogurt and golden, crispy shallots, this is what a humble jacket potato looks like in the foodie mind of Rachel, our head of Fantastic Food.
Ingredients
2 sweet potatoes
1 tsp paprika
1 tsp ground cinnamon
A 150g pot of yogurt
150g shallots
1 cucumber
2 large handfuls of lamb's lettuce
2 oranges
A handful of mint
1 tbsp olive oil + extra for cooking
Sea salt
Prep: 10 mins | Cook: 45 mins

Method
1.
Preheat oven to 200°C/Fan 180°C/Gas 6. Scrub your sweet potatoes then gently pierce all over with a fork. Bake the sweet potatoes for 45 mins (or till cooked through) on a baking tray in the middle of your oven. Turn once or twice.
2.
Swirl 1 tsp paprika and 1 tsp cinnamon into the yogurt, saving a pinch of both for later. Pop it in the fridge for later. Peel and thinly slice your shallots.
3.
Heat 2 cm olive oil in a deep frying pan or wok. Fry your shallots for 5 mins till crisp and golden. Remove with a slotted spoon. Place the shallots on a plate lined with kitchen paper. Season with a little salt.
4.
Halve your cucumber lengthwise. Thinly slice. Sprinkle with a little salt. Mix well, giving it a scrunch to release the cucumber's juiciness.
5.
Mix the lamb's lettuce with the cucumber. Grate or pare the zest of your oranges. Add the zest to the cucumber and lamb's lettuce. Gently fold through.
6.
Cut a slice off the top and bottom of each orange. Carve the peel from the sides. Cut the peeled oranges into 1 cm thick slices.
7.
Pop two big slices of orange into a food processor or blender. Add a pinch of paprika and cinnamon, 1 tbsp olive oil and 5 large mint leaves. Blitz till smooth. Scatter the remaining orange slices over your salad. Drizzle with the dressing. Top with the remaining mint leaves.
8.
Halve your roasted sweet potatoes. Use a fork to fluff up the centre of each jacket. Add a good dollop of cold yogurt to each jacket. Top with the crispy shallots. Serve with the salad.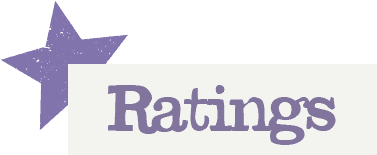 You'll need to log in to leave a rating & comment