Summer Panzanella Salad
2-4 people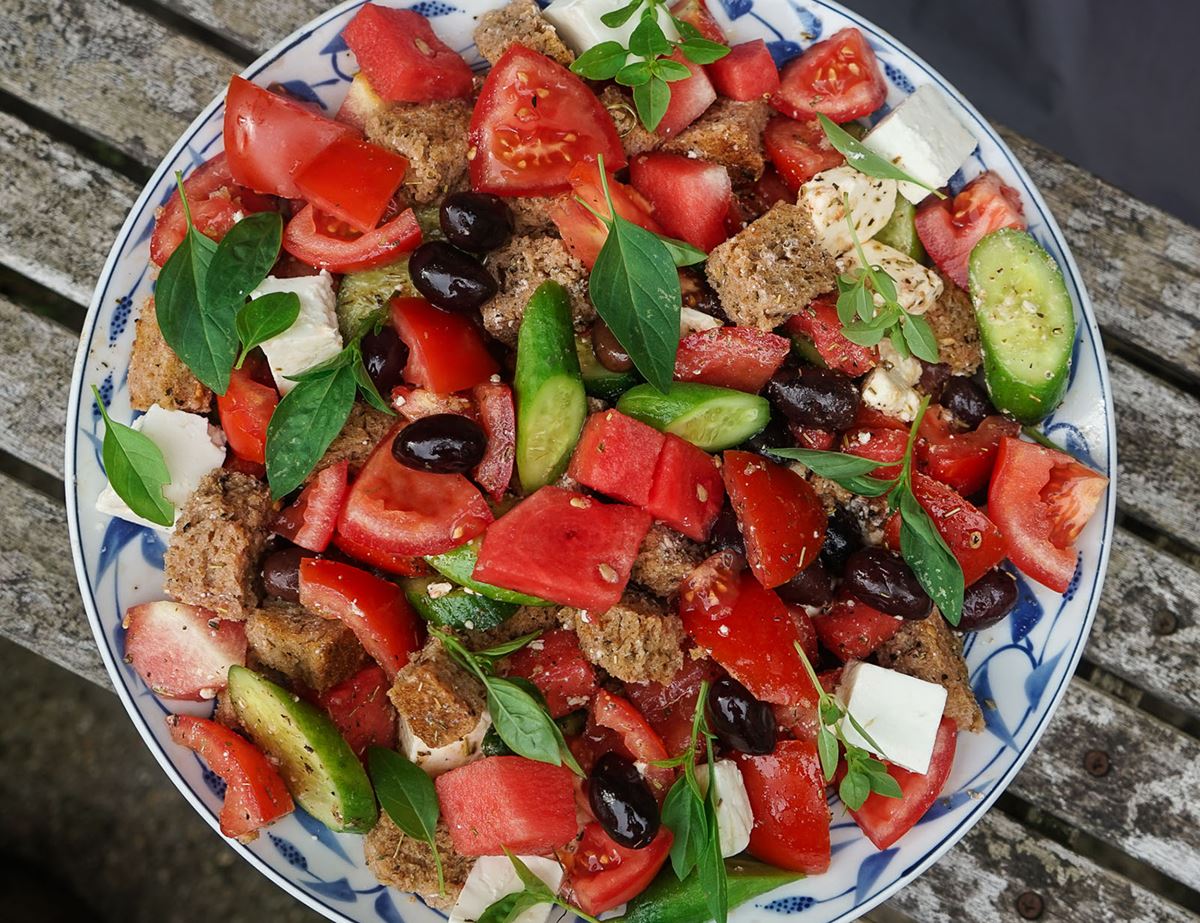 Easy to put together, filling because of the bread addition and versatile as it can be made either vegan or non vegan depending on the cheese you go for. I love the watermelon addition, and it's excellent with the saltiness of the olives and feta. Well worth making and a great additon to any barbeque table. Recipe courtesy of Bettina from Bettina's Kitchen (@Bettinas_kitchen)
Ingredients
Leftover stale bread (4 pieces toasted)
1 punnet of mini cucumbers
2 punnets of cherry tomatoes or 4 big tomatoes sliced in chunks
4 spring onions sliced sideways
½ baby watermelon/galia melon sliced in chunks
1 packet Feta cheese (vegan or non vegan - see below for vegan option) sliced in chunks
1 packet of kalamata olives
Fresh basil and mint for garnish
For dressing:
100 ml olive oil
50 ml of apple cider vinegar
1 tbs of dried thyme
1 tsp of dijon mustard
1 tsp of maple syrup
Sea salt and cracked black pepper to taste
For almond feta:
280 g (10 oz / 2 cups) blanched almonds
160 ml (5 fl oz / 2/3 cup) water
1/2 probiotic capsule
Pinch of sea salt
Recipe & image courtesy of Bettina from Bettina's Kitchen (@Bettinas_kitchen)

Method
1.
This is such an easy put together salad. Start off by preparing your dressing by adding all ingredients to a jar or dressing bottle. Give it a good mix or shake and set aside. Toast your bread. If you have left over stale bread then this is the perfect recipe for you.
2.
Prepare all your veggies by slicing them into generous chunks. Add them all into a big bowl, as well as the feta chunks and olives. Pour over the dressing and make sure you mix all the ingredients really well. You want the dressing to get well incorporated.
3.
Transfer the salad into a beautiful bowl and arrange some fresh herbs on top like mint and basil.
4.
To make the almond feta: creamy, indulgent and the closest you are ever going to get taste-wise to a feta cheese. Once made it lasts for a good week. Makes 1 x 500 g (1 lb 2 oz) jar.
5.
Start by soaking the blanched almond nuts for 2 hours by putting them in a bowl and covering with water.
6.
Drain the nuts and tip them into a blender along with the water and probiotic and blitz until you get a smooth texture. As this is a ricotta-style/feta style cheese the texture can be slightly bitty, which I personally love. If you are doing this in a high-speed blender, make sure not to overheat the mixture as this will kill off the probiotics.
7.
Once blended, transfer to a clean glass or plastic container. Do not use a metal one as the mixture won't ferment. Leave the container outside the fridge for 24 hours with a tea towel or muslin cloth (cheesecloth) on top so that the mixture can breathe.
8.
After 24 hours your mixture will be slightly fizzy and bubbly. Place a proper top on and leave in the fridge until you need it. It will last for up to 7 days in the fridge.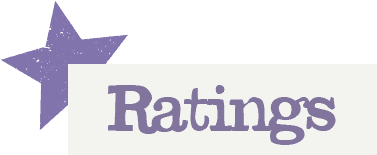 You'll need to log in to leave a rating & comment