Spiced Tomato & Red Lentil Soup
2-4 people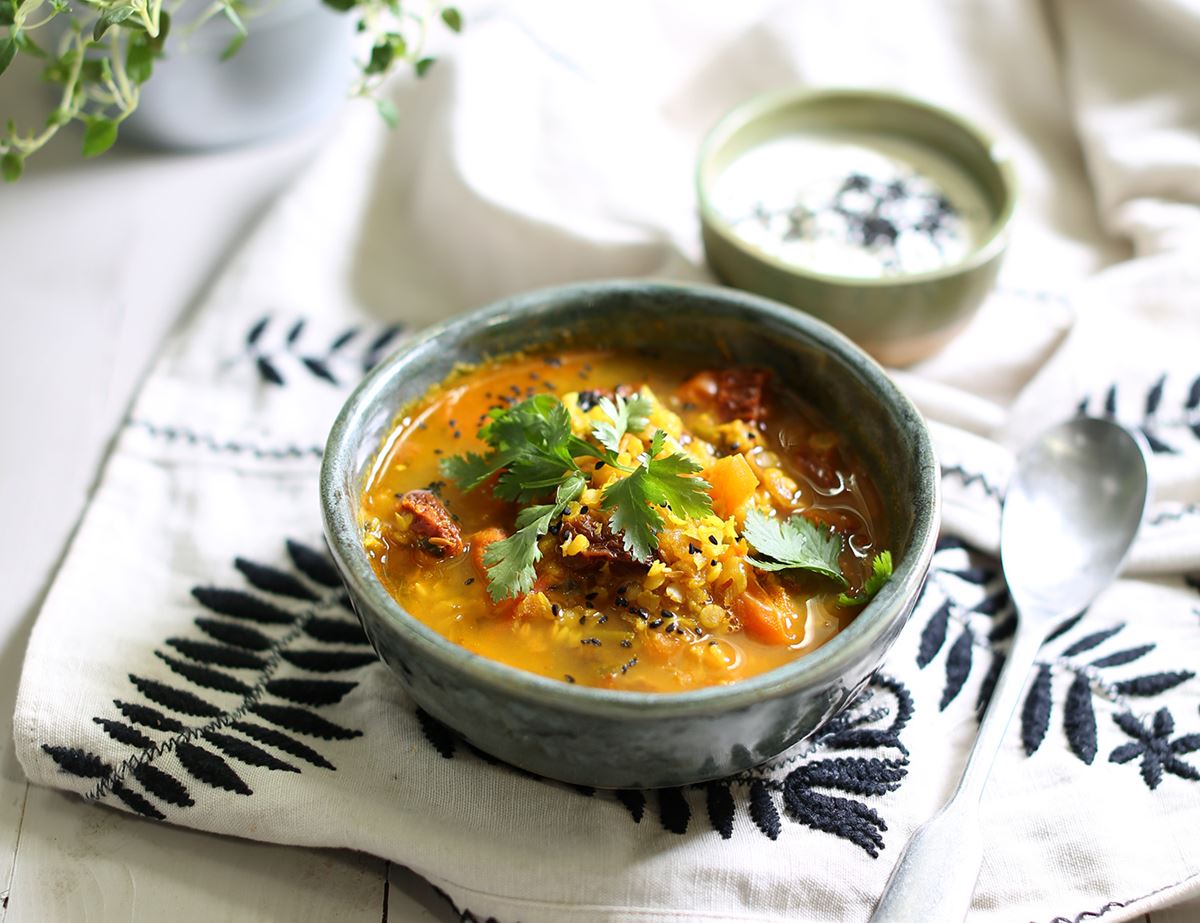 A chunky red lentil soup simmered with two types of tomato: sweet cherry and rich sun dried, all swirled with aromatic spices and topped with a creamy dollop of Greek style yogurt.
Ingredients
75g dried red lentils
35g sun dried tomatoes
3 spring onions
250g cherry vine tomatoes
2 garlic cloves
A thumb of ginger
A handful of coriander
1 tsp cumin seeds
1 tsp black onion seeds
1 tsp turmeric
6 curry leaves
150g Greek style yogurt
1 tbsp olive oil
Sea salt & freshly ground pepper
1 ltr boiling water
Eat & Keep Tip: This soup will keep for 3 days in the fridge or up to 3 months, minus its topping. Stir the coriander leaves into the soup, then cool, transfer to individual containers and chill or freeze. Defrost overnight and reheat till piping hot, adding a little extra water to loosen it.

Method
1.
Tip the lentils into a bowl. Snip in the sun dried tomatoes with a pair of kitchen scissors. Pour over enough cold water to cover the lentils by 1-2cm. Set aside while you prepare the rest of the soup.
2.
Fill your kettle and boil it. Trim the roots and any ragged greens off the spring onions. Finely slice the spring onions, white and green parts. Quarter the cherry tomatoes. Peel and grate the garlic and ginger. Finely chop the coriander stalks, and set the leaves to one side for later.
3.
Warm a large pan on a medium heat for 1 min, then add 1 tbsp olive oil, the spring onions and cherry tomatoes. Season with a pinch of salt and pepper and fry, stirring often, for 3 mins to just soften the tomatoes.
4.
Add the garlic, ginger and coriander stalks to the pan. Add 1 tsp each cumin seeds and black onion seeds, ½ tsp turmeric and 6 curry leaves. Fry, stirring, for 1 min.
5.
Drain the lentils and sun dried tomatoes and add them to the pan. Pour in 1 ltr boiling water, stir to mix, then cover the pan with a lid and simmer for 15-20 mins till the lentils are tender and the soup is a little thick.
6.
If the soup is too thick for you, stir in a little extra water. Taste and add a pinch more salt or pepper if you think it needs it. Ladle the soup into warm bowls, top with spoonfuls of the Greek style yogurt and a few coriander leaves to serve.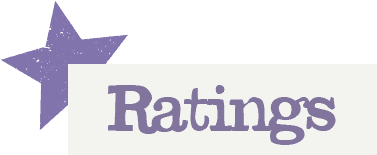 You'll need to log in to leave a rating & comment