Spanish-Crusted Trout with Lemon & Date Cauli Couscous
2-4 people
A super speedy supper that packs in the veg as well as the wonderful fishy omegas.
Ingredients
2 tbsp cumin seeds
2 tsp paprika
Sea salt and freshly ground pepper
2 lemons
A few glosses of olive oil
1 head of cauliflower
2 garlic cloves
½ tsp ground cinnamon or mixed spice
A handful of dates
A handful of almonds
A handful fresh coriander, mint and/or parsley

Method
1.
Preheat your oven grill to high or the oven to 220°C/Gas 8.
2.
Rinse your trout. Pat dry. Set on a cutting board. Make 1cm deep slashes into the skin, about 4cm apart, on both sides of each fish.
3.
Mix 1 tbsp cumin seeds with 1 tsp paprika and a good pinch of salt and pepper. Rub the mix all over both fish, getting it right into the slashes.
4.
Cut a few slices from one of your lemons. Tuck them into the belly of each fish. Place the spice-crusted fish on a baking tray or grill pan. Drizzle a little oil over. Grill or roast on the top shelf for 7-10 mins on each side, or till the skin is golden and crisp.
5.
Slice the base from your cauliflower. Strip off the leaves – you can cook them like cabbage, so keep them for another dish.
6.
Quarter your cauliflower. Peel your garlic cloves. Place the cauli and garlic in a food processor and blitz till it looks like couscous. No food processor? Coarsely grate it to achieve the same effect.
7.
Get a large frying pan hot. Add your almonds. Toast till just golden. Tumble onto a plate. Set aside.
8.
Return your pan to the heat. Add a gloss of oil to the pan. Scatter 1 tbsp cumin seeds shortly followed by garlicky cauliflower couscous. Lower heat. Fold in the paprika, cinnamon or mixed spice. Finely chop the dates. Add them. Season well.
9.
Add a good squeeze of lemon juice from your cut lemon. Grate in the zest of the remaining whole lemon. Take the couscous off the heat as soon as it's just softened. Taste. Add more lemon juice, if needed.
10.
Fold in most of the almonds. Roughly chop your herbs and add most of them. Pile the couscous on a large platter or plates. Finish with remaining almonds and herbs. Top with the fish. Serve with the remaining lemon on the side.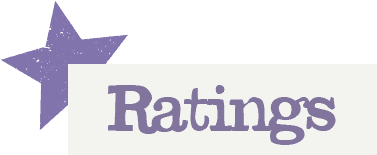 You'll need to log in to leave a rating & comment
omg
It's sooo delicious. And the cauliflower couscous - just perfect. Thx :)
Perfect. Such a fragrant and balanced mix of flavours that looks stunning on the plate and is done in 30 minutes. I will definitelly use this recipe again.
Yummyness
Delicious and really quick and easy :)
Ang
Really very good, I especially love the cauliflower couscous!