Smoked Haddock, Sea Purslane & Potato Hash
2 people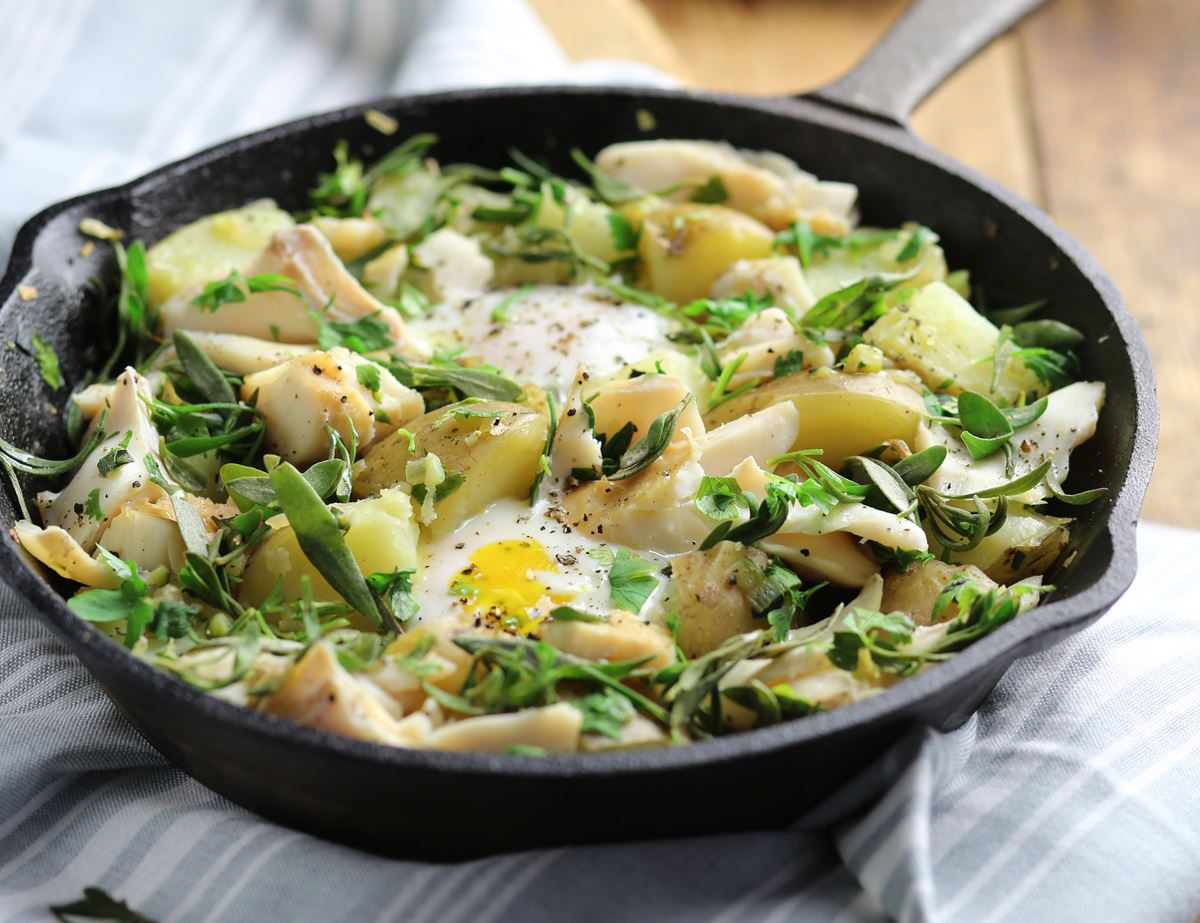 There are two seasonal stars in this simple supper: salty sea purslane, which adds the briny taste of the seaside to this smoked haddock hash, and celery-scented lovage, which is only available for three weeks – enjoy it while you can!
Ingredients
2 smoked haddock fillets
500g potatoes
1 onion
1 courgette
50g sea purslane, leaves only
A handful of lovage
2 eggs
Sea salt
½ tbsp olive oil
Freshly ground pepper
Prep: 15 mins | Cook: 40 mins

Method
1.
Put a large pan of salted water on to boil. Heat your oven to 180°C/Fan 160°C/Gas 4. Pop the smoked haddock fillets on a large square of foil. Scrunch the foil together to make a parcel (not too tight) and pop it on a baking tray. Bake for 15 mins. Once cooked, set to one side to rest. The haddock will stay warm inside the parcel.
2.
While the smoked haddock bakes, scrub the potatoes and chop them into bite-size chunks. When the water in the pan is boiling, add the potatoes and simmer for 12-15 mins till they are tender when pressed with a fork.
3.
While the potatoes cook, peel and finely chop the onion. Trim the ends off the courgette and dice it to match the onion. Pick the sea purslane leaves off the stalks and give the leaves a good rinse. Roughly chop the lovage, leaves and stalks.
4.
Warm a deep frying pan for 2 mins over a medium heat, then add ½ tbsp oil, the onion and courgette. Season with a pinch of salt and pepper. Pop a lid on the pan (or use a baking tray if you don't have a lid) and gently cook the veg for 8 mins, stirring once or twice, till the veg have softened and picked up a little colour.
5.
Drain the potatoes and add them to the pan. Cook, stirring every so often, for 10 mins till the potatoes have picked up a little colour around the edges.
6.
Carefully open up the smoked haddock parcel (be careful of any steam). Break the haddock fillets into chunks with a fork. Add to the pan with the sea purslane and most of the lovage. Gently stir a few times to mix everything together.
7.
Create 2 small holes in the middle of the hash with a spoon. Crack the eggs into the holes. Pop the lid (or baking tray) back on the pan. Let the hash and eggs cook for 3-5 mins till the eggs are set as much as you like.
8.
Spoon the smoked haddock hash and eggs into a couple of warm bowls and top with the last of the lovage to serve.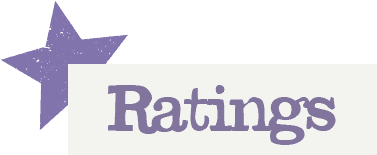 You'll need to log in to leave a rating & comment