Smoked Haddock & Cauliflower Gratin
2 people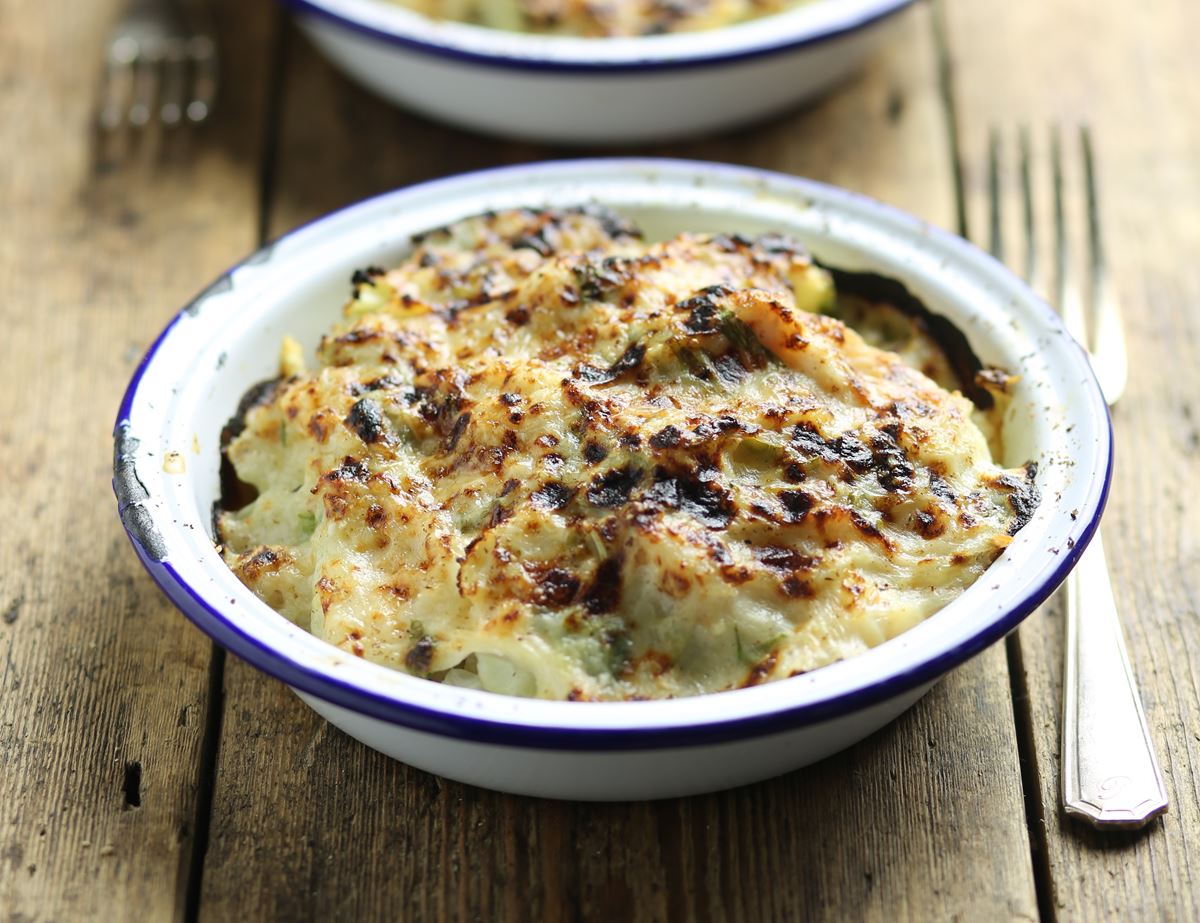 This is pure comfort food goodness. Nutmeg spiced white sauce with smoked haddock and tender Parmesan smothered cauliflower florets.
Ingredients
2 smoked haddock fillets
1 bay leaf
1 cauliflower
1 red onion
40g parmesan
1 tbsp cornflour
300ml skimmed milk
¼ nutmeg
A handful of chives
5 black peppercorns
1 tbsp olive oil
Sea salt
Freshly ground pepper
Prep: 15 mins | Cook: 45 mins

Method
1.
Fill a deep frying pan with water. Cover and heat till it's just starting to boil. Slide the smoked haddock fillets into the pan. Add 1 bay leaf and 5 peppercorns. Cover and simmer for 5 mins till the haddock just starts to flake.
2.
While the haddock simmers, pull the leaves off the cauliflower (keep them for later). Break the cauliflower into small florets and chop any chunky stalky bits into bite-size pieces.
3.
When the haddock is ready, lift it out of the pan with a slotted spoon. Set aside on a plate. Add the cauliflower to the pan. Cover and simmer for 5 mins to just cook it.
4.
While the cauliflower cooks, peel and finely chop the onion. Heat a pan for 1 min, then add the red onion with 1 tbsp oil and a pinch of salt and pepper. Cook for 5 mins, stirring now and then, till the onion is soft.
5.
When the cauliflower is ready, drain it. Discard the bay leaf and peppercorns and set the cauliflower aside. Heat your grill to high.
6.
Stir the cornflour into the onion. Cook and stir for 1 min. Slowly stir in the milk, a splash at a time till it's combined and smooth. Simmer over a medium heat for 10-15 mins, stirring now and then, till the sauce starts to thicken.
7.
While the sauce simmers, finely grate the Parmesan. Finely shred the cauliflower leaves, discarding any really thick cores. Stir them into the sauce. Cook and stir for 2 mins, then take the pan off the heat. Stir in most of the Parmesan.
8.
Grate 1/4 of the nutmeg into the pan. Stir and taste. Add more nutmeg, salt or pepper if you think it needs it.
9.
Flake the haddock into a heatproof dish. Scatter over the cauliflower. Pour over the cheesey nutmegy sauce to cover most of the cauliflower. Scatter over the last of the Parmesan. Slide under the grill for 10-15 mins till the gratin is golden and bubbling.
10.
Scoop the gratin into warm bowls. Snip over the chives. Serve straight away.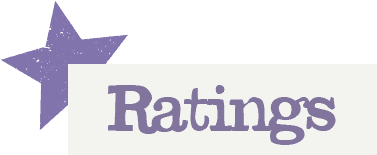 You'll need to log in to leave a rating & comment
This was lovely, I topped it with slices of potato so it was even more filling!