Sizzling Spiced Bacon & Asparagus Couscous
2 people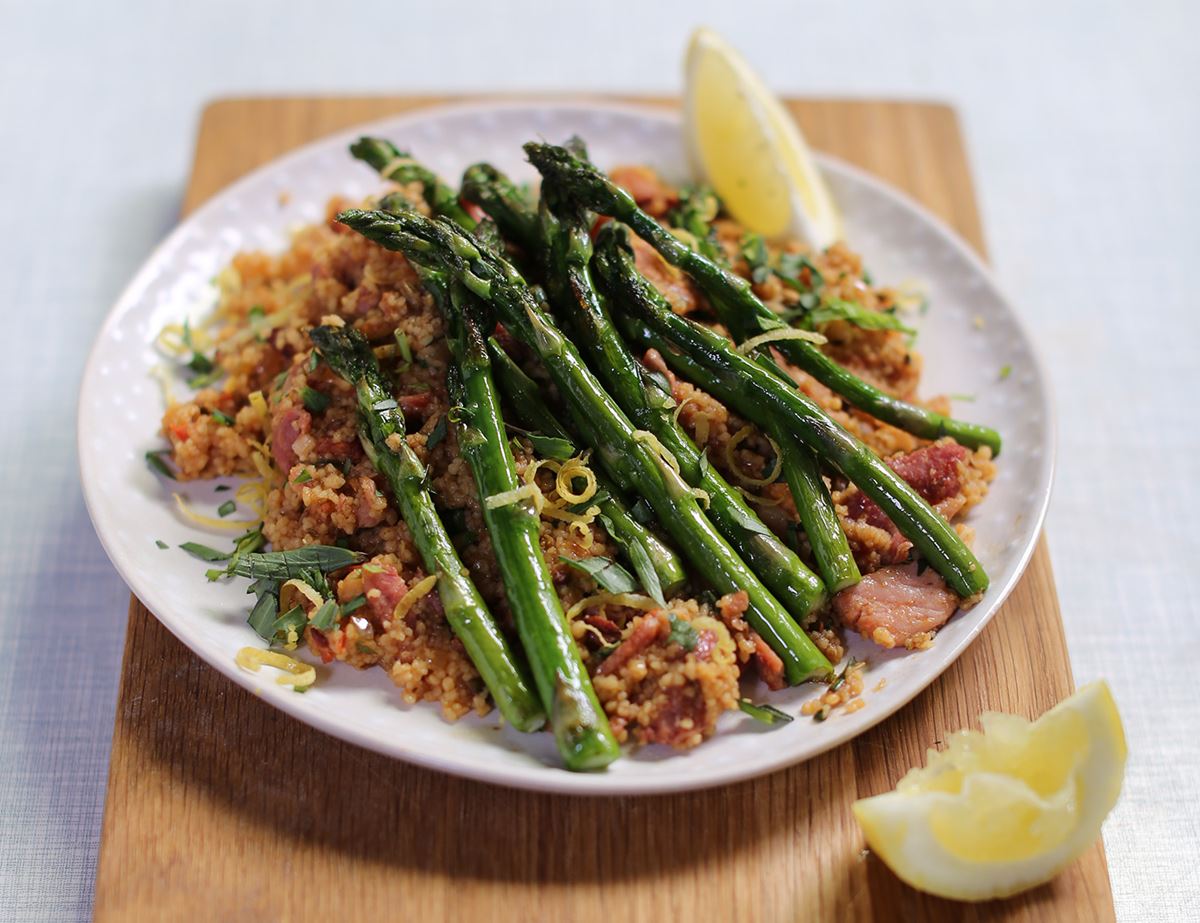 Tender asparagus tips and golden fried lardons are a match made in heaven – and they pair superbly with fluffy couscous, especially when it's seasoned with aromatic tarragon, zesty lemon and toasted spices.
Ingredients
1 chicken stock cube
350ml boiling water
1 onion
2 vine tomatoes
1 garlic clove
1 tsp cumin seeds
1 tsp fennel seeds
1 tbsp olive oil
200g unsmoked lardons
Sea salt
Freshly ground pepper
150g wholewheat couscous
200g asparagus
A handful of tarragon, leaves only
1 lemon

Method
1.
Crumble the stock cube into a heatproof jug and pour in 350ml boiling water. Stir to dissolve the stock cube. Peel and finely chop the onion. Dice the vine tomatoes. Peel and grate or crush the garlic clove.
2.
Put a medium-sized pan on a medium heat for 1 min, then add 1 tsp each cumin and fennel seeds. Dry fry for 1 min, shaking the pan a few times, till the seeds pop and smell aromatic. Tip out of the pan into a bowl and set aside.
3.
Add ½ tbsp olive oil to the pan and stir in the lardons. Cook, stirring every so often, for 3-4 mins till the lardons start to pick up a little colour.
4.
Add the onion and tomatoes to the pan. Season with a little salt and pepper and cook, stirring often, for 5-8 mins till the veg soften. Stir in the garlic and toasted spices. Cook and stir for 1 min.
5.
Shake the couscous into the pan and stir to mix with the veg and spices. Pour in the chicken stock, let it bubble up to the boil and then take the pan off the heat. Clamp on a lid (or use a baking tray or foil if you don't have a lid). Set aside while you cook the asparagus. The couscous will soak up the stock and become tender.
6.
Bend the asparagus spears till they snap, then discard the woody ends. Finely chop the tarragon leaves. Finely grate the zest from the lemon.
7.
Set a frying pan on a medium heat and add ½ tbsp olive oil. Add the asparagus and fry, stirring often for 5 mins till the asparagus spears are tender and a dark, glossy green.
8.
Stir in most of the tarragon and lemon zest into the couscous. Add a squeeze of lemon juice. Taste it. Add a little more salt and pepper if you think it needs it. Divide between 2 warm plates and top with the asparagus. Scatter over the remaining tarragon and lemon zest and serve with lemon wedges on the side for squeezing.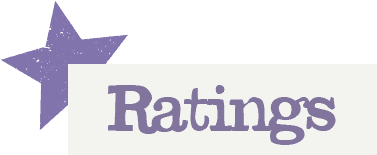 You'll need to log in to leave a rating & comment