Scones with Balsamic Strawberries & Cream
8-10 people
Forget jam in your cream tea – when British strawberries are in season they're the perfect topping for your scone, tumbled with a little balsamic vinegar with a spoonful of Berkley Farm's gorgeous double cream.
Ingredients
450g plain flour, plus extra for dusting
1½ tsp baking powder
Sea salt
50g golden caster sugar, plus 1 tbsp and extra for sprinkling
85g cold butter
2 medium eggs
175ml whole milk
Juice of 1 lemon
250g strawberries
1 tbsp balsamic vinegar
Freshly ground pepper
250ml double cream
A handful of basil, leaves only
Prep: 25 mins | Cook: 10-15 mins

Method
1.
Heat your oven to 250C/Fan 230C/Gas 9. Dust a large baking tray with a little flour.
2.
Sift the flour, baking powder and a pinch of sea salt into a large bowl. Stir in 50g sugar.
3.
Chop the butter into the bowl then use your fingertips to rub it in.
4.
Crack the eggs into a bowl and beat to break them up. Spoon out 1 tbsp of the eggs and set aside for later. Measure out the milk and add the lemon juice. Give it a stir – it should look a little curdled. Whisk in the beaten eggs.
5.
Add ¾ of the milk to the dry ingredients. Stir together to make a soft dough, adding more of the milk mixture as you need it (some days it will need more than others to work).
6.
Dust your work surface with flour and turn out the dough. Gently knead it to bring it together and then pat it into flat round, roughly 3cm high. Stamp out scones with a 7cm cutter and put them on the baking tray. Bring the dough trimmings together and pat them back into a round 3cm high. Stamp out more scones and put them on the tray. Repeat till you have used all the dough – remember, the faster you work, the lighter your scones will be when they are baked.
7.
Brush the tops of the scones with the beaten egg you saved in step 4, making sure it doesn't drip down the sides of the scones (this will hinder them rising). Sprinkle with a little caster sugar. Bake the scones for 10-15 mins, till they are risen, golden and feel light when you pick them up. Cool them on a wire rack.
8.
While the scones are baking, hull the strawberries and halve or quarter any large ones. Pop them in a bowl with the balsamic vinegar, 1 tbsp sugar and a crack of black pepper. Whip the cream in a separate bowl till thick.
9.
Serve the scones with the whipped cream, the balsamic strawberries and a few torn basil leaves scattered over the top.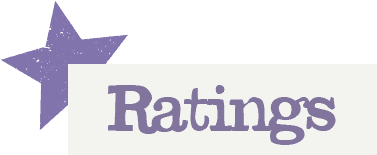 You'll need to log in to leave a rating & comment