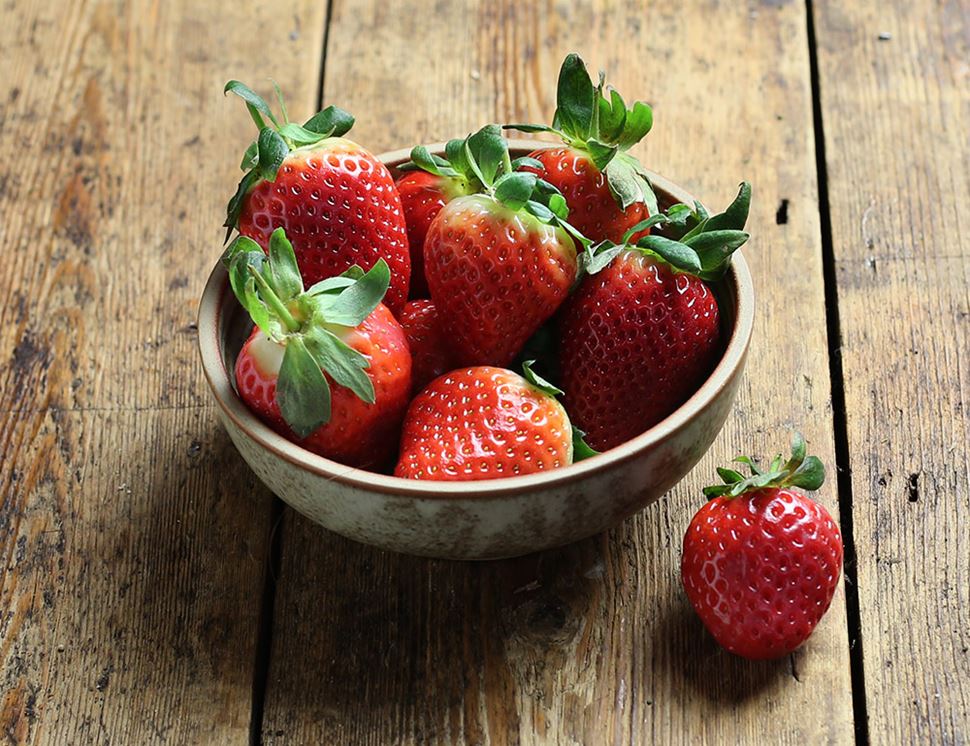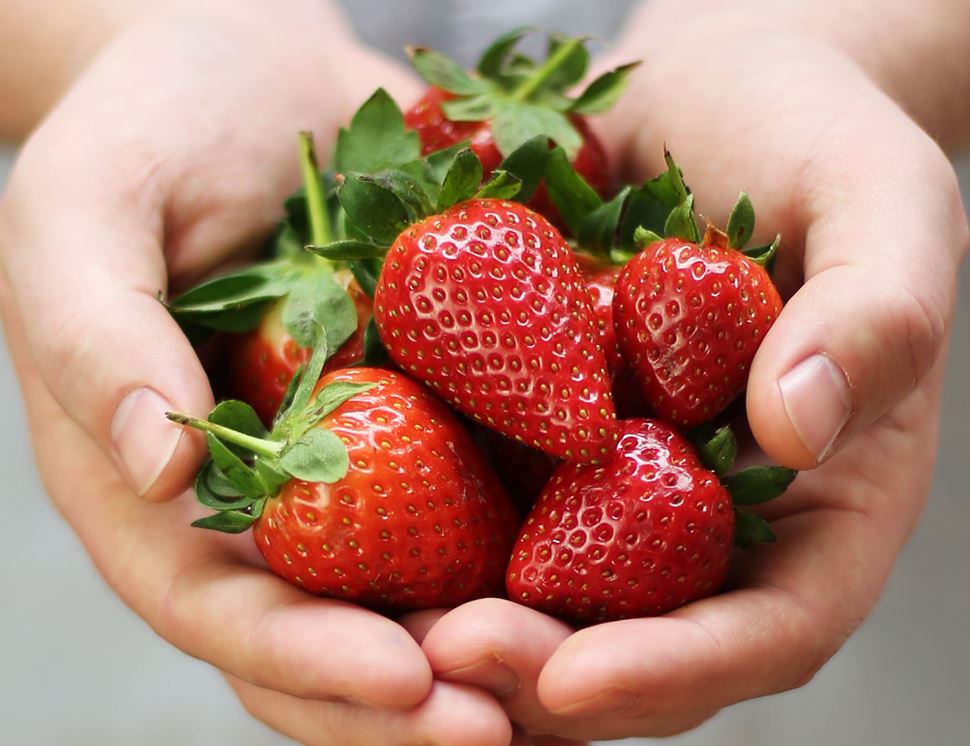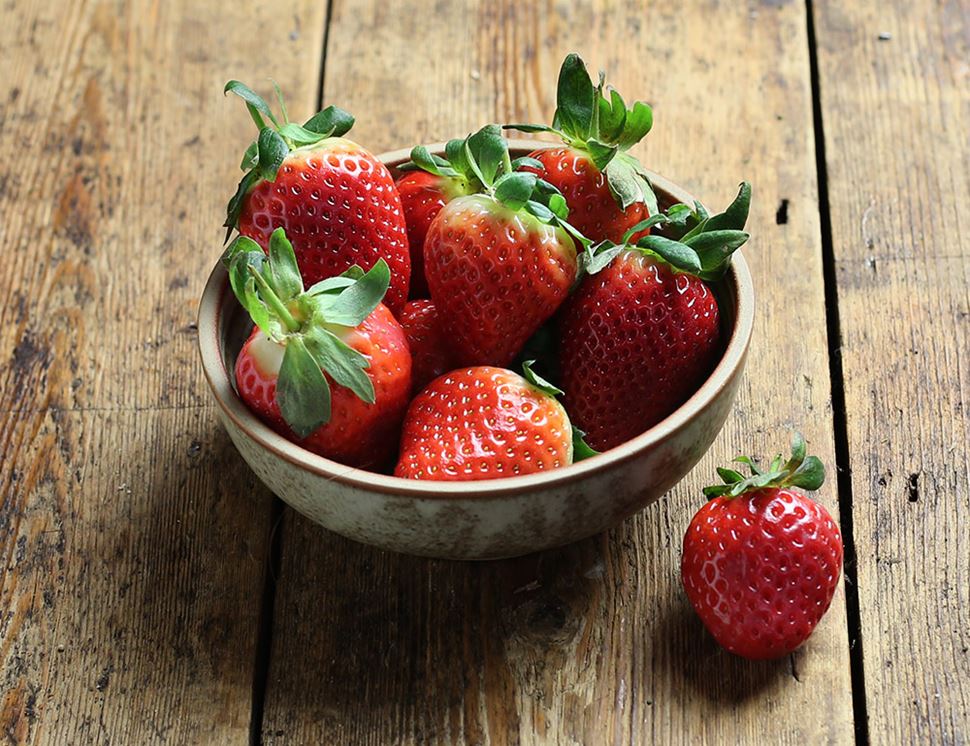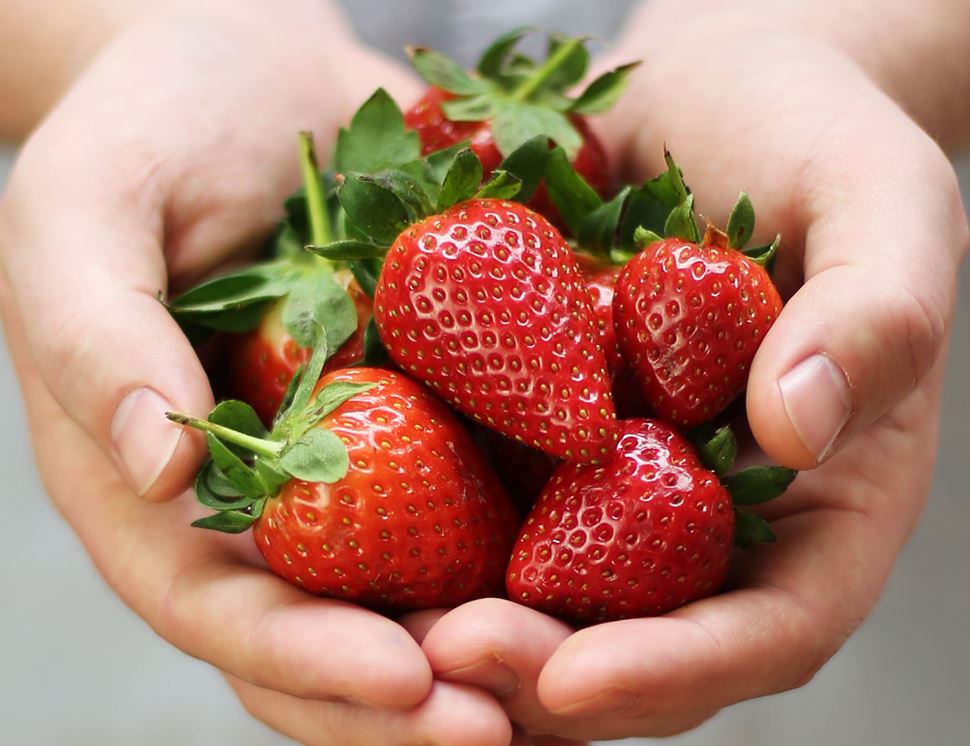 With our organic strawberries, there's a moment of sweet-tasting bliss under each little green hat. The British season is short, but oh so sweet and these strawberries are great for baking, jamming, fruit salad-ing and for generally munching by the handful.

Country of Origin - UK
Class - Minumum Class 2
Our English strawberries are from two very nice men in Herefordshire. One's called Robert at Haygrove and the other's called Martin at Whitethorn Farm. They're very possibly the loveliest men in the whole of the land, which is as it should be, given strawberries are the loveliest fruit.
Abel & Cole handles celery, celeriac and nuts on site. Due to our packing process and re-use of boxes there is a risk of cross-contamination from these, and all other allergens.
Strawberries are traditionally served with cream. Drizzle your strawberries with a generous amount of pouring cream and you will see why this tradition still holds firm. Strawberries are best if they are eaten on the day of your delivery. They will keep for a maximum of two days if you keep them wrapped up in the fridge.
Turn it into one of these
You might also like to try...