Salmon, Kale & Quinoa Bowl with Ponzu Dressing
2 people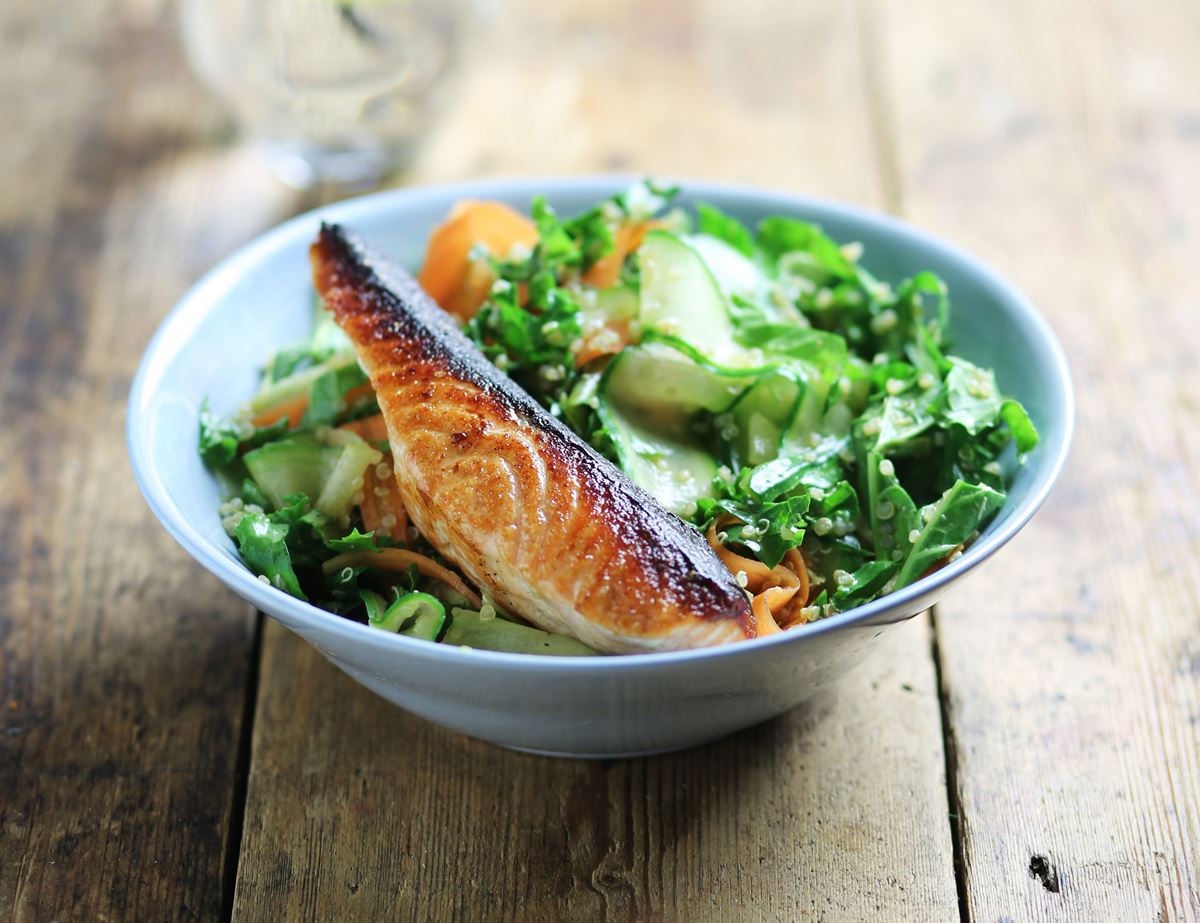 Dinner is a bowl-in-one with this easy recipe for crispy skinned salmon sat on top of a bowl of kale and quinoa salad. Ponzu is a citrussy Japanese sauce and it makes the perfect dressing.
Ingredients
75g quinoa
100g green kale
1 carrot
1 cucumber
A thumb of gnger
1 orange
2 tbsp tamari
2 tbsp brown rice vinegar
2 salmon fillets
150ml boiling water
Sea salt
1 tsp olive oil
Prep: 25 mins | Cook: 30 mins

Method
1.
Tip the quinoa into a sieve and rinse under cold water for 1-2 mins. Tip into a small pan and pour in 150ml boiling water. Add a pinch of salt, cover and bring to the boil. Turn the heat down and simmer for 15 mins till the quinoa is tender and the water has been absorbed.
2.
While the quinoa cooks, tear the kale leaves off the thick cores. Finely slice the leaves and pop them in a large bowl. Trim and peel the carrot. Halve the carrot and use a veg peeler to peel thick ribbons off the carrot halves till you get down to the core. Thinly slice the core. Add to the kale.
3.
Halve the cucumber. Use the peeler to peel ribbons off them too, till you get down to the seeded core. Finely slice that. Add to the kale.
4.
Peel and finely grate the ginger into a small bowl. Juice the orange into the bowl. Stir in 2 tbsp each tamari and vinegar. This is your ponzu dressing.
5.
Put a large, dry frying pan over a medium-low heat. Brush the skin on the salmon fillets with ½ tsp oil each. Place them, skin-side down, in the pan. Cook for 10 mins, turning the heat up every few mins till you end up with a high heat – this will help crisp up the skin. After 10 mins, flip the salmon over and cook for 3-5 more mins. It should be light pink, opaque and flake easily when pressed with a fork.
6.
While the salmon cooks, tip the quinoa into the veg bowl. Pour in the ponzu dressing. Use your hands to turn the veg and quinoa so they're evenly coated in the dressing.
7.
Divide the ponzu-dressed quinoa between two warm bowls. Top each bowl with a salmon fillet and serve straight away.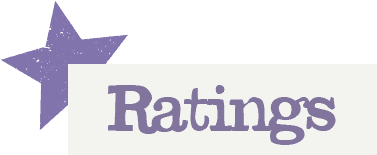 You'll need to log in to leave a rating & comment