Saffron Venison, Squash & Pomegranate Tagine
4 people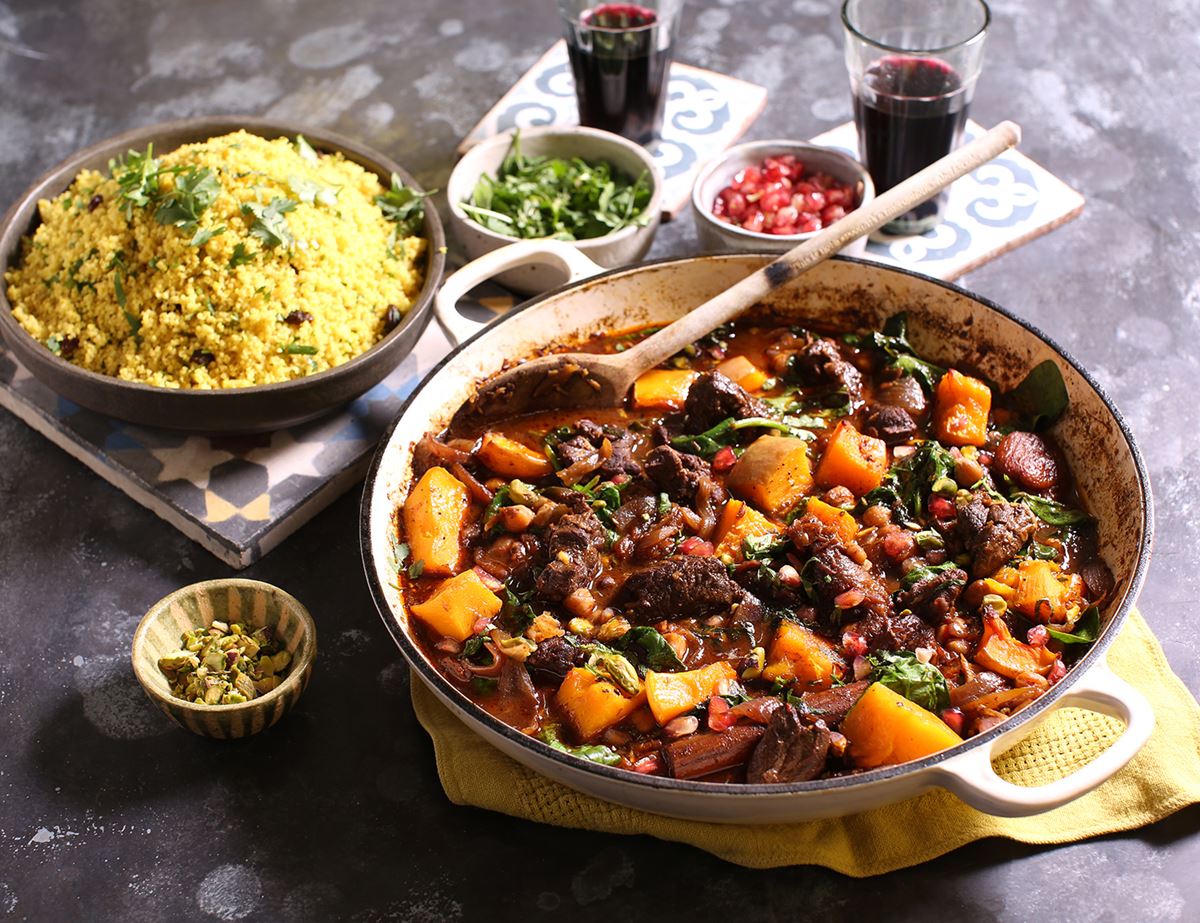 Wild venison is slowly bubbled in a rich, aromatic broth with pomegranate juice for tartness, dried apricots for sweetness and saffron for decadence.
Ingredients
500g diced venison
4 tbsp olive oil
1 chicken stock cube
A pinch of saffron
600ml boiling water
2 red onions
A thumb of ginger
4 garlic cloves
2 heaped tsp tagine spice mix
200ml pomegranate juice
100g dried apricots
1 cinnamon stick
1 butternut squash
Sea salt
Freshly ground pepper
A 400g tin of chickpeas
A large handful of coriander
A large handful of mint
1 pomegranate
100g baby leaf spinach
Honey, to taste
50g pistachios (optional)
Wholewheat couscous, to serve
30 mins | Cook: 1 hr 30 mins

Method
1.
Cut any large pieces of venison so they are all roughly the same size. Place a large pan on a medium heat for a few mins. When warm drizzle in 2 tbsp olive oil and add the diced venison and fry for 6-8 mins till browned on all sides. Meanwhile, fill and boil the kettle. When browned, use a slotted spoon to lift the venison out of the pan and into a bowl. No need to wipe the pan clean.
2.
Crumble the stock cube into a jug and add a pinch of saffron. Pour over 600ml hot water from the kettle and set to one side to infuse.
3.
Peel and thickly slice the onions. Peel and finely grate the ginger and garlic. Place the pan back on the heat and add the onion. Cook for 5 mins till softened then add the ginger and garlic and fry for 2 mins.
4.
Add the venison back to the pan along with 2 heaped tsp of the tagine spice mix. Stir then pour in 200ml pomegranate juice. Bring to a bubble then pour in the saffron infused chicken stock. Drop in the apricots and cinnamon stick then pop on a lid. Cook on a low heat for 1 hr 15 mins, stirring every now and then, adding more liquid if necessary.
5.
Meanwhile, preheat your oven to 200°C/Fan 180°C/Gas 6. Peel the butternut squash, halve it and scoop out the seeds. Chop the squash into 2-3cm chunks. Tumble them onto a baking tray and drizzle with 2 tbsp olive oil. Add plenty of salt and pepper and toss to coat. Slide into the oven to roast for 40-50 mins, till the squash is softened and caramelised on the edges. Turn the oven off and set the roast squash to one side.
6.
Drain and rinse the chickpeas.
7.
Finely chop the herbs.
8.
Halve the pomegranate. Hold a half in the palm of your hand, cut-side down, over a bowl. Using a wooden spoon, bash the pomegranate and the seeds should tumble through your fingers into the bowl. Repeat with the remaining half.
9.
When the tagine has 10 mins left to cook, add the squash, baby leaf spinach and chickpeas to the pan. Gently stir together.
10.
Taste the tagine and add more salt or pepper if you think it needs it. For some sweetness, add a tsp or 2 of honey.You acn also add a little more tagine spice mix, to taste.
11.
Top the tagine with plenty of chopped herbs, pomegranate seeds and pistachios, and serve with a side of warm, fluffy couscous.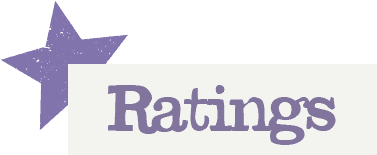 You'll need to log in to leave a rating & comment