Roast Zombie Braaaains
4 people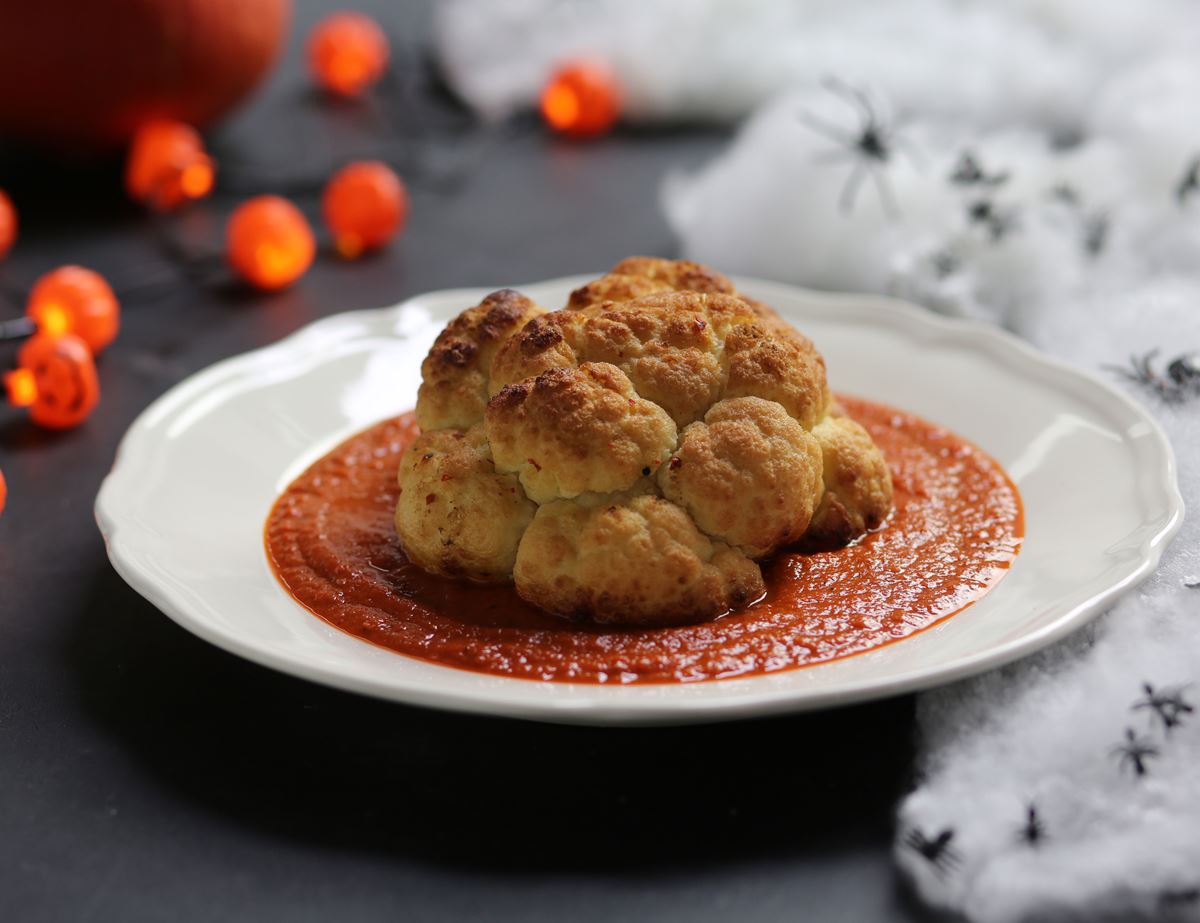 Once you try our recipe for roast brains (cauliflower) swimming in a pool of blood (red pepper sauce), your hungry hordes won't settle for any other kind. Shuffle on into the kitchen and enjoy a Halloween feast
Ingredients
1 cauliflower, approximately 800g
650ml hot vegetable stock
Juice of 1 lemon
1 tsp black peppercorns
1 bay leaf
A few thyme sprigs
1 tsp dried chilli flakes
2 red peppers
1 small onion
2 garlic cloves
1 tsp smoked paprika
300ml passata
Prep: 40 mins | Cook: 1 hr 5 mins

Method
1.
Heat your oven to 200°C/Fan 180°C/Gas 6. Put a heatproof dish or bowl full of water in the bottom of the oven (this will turn to steam and help keep your brains/cauliflower moist).
2.
Slice the leaves off the cauliflower and slice the base so it sits flat. Pour the vegetable stock, 75ml olive oil and the lemon juice into a pan large enough to fit the whole cauliflower. Add a pinch of sea salt, the peppercorns, bay leaf, thyme sprigs and chilli flakes. Lower in the cauliflower, cut-side-up. Cover, bring to the boil and then simmer for 15 mins till the cauliflower is tender when you push in a skewer.
3.
While the cauliflower simmers, start making the 'blood' sauce. If you have a gas hob, lay the peppers directly on the hob, set to a medium flame. Char them for 15-20 mins, using tongs to turn them so they are blackened all over. Set aside and let them cool for 15 mins. No gas hob? Char the peppers under the grill.
4.
Drain the cauliflower. Discard the herbs and spices. Place the cauliflower, cut side down, on a baking tray. Slide into the oven and roast for 25-30 mins till the cauliflower is a little browned all over.
5.
While the peppers cool and the cauliflower roasts, peel and finely chop the onion. Warm a pan, then add the onion and 1 tbsp oil. Season with a pinch of salt and pepper and fry for 5 mins, stirring, till the onion has softened. Peel and crush the garlic. Stir it into the onion with the smoked paprika and 300ml passata. Cover and simmer for 8-10 mins to mingle the flavours.
6.
Peel the black skin off the peppers. Halve them, scoop out the seeds and white bits. Roughly chop them and add it to the pan. Use a hand-held blender to blitz the sauce till smooth, or blitz it in a blender or food processor. Taste and adjust the seasoning.
7.
Spoon the red pepper sauce (blood) onto a serving plate with a lip. Carefully place the roast cauliflower (brains) in the middle of the plate. Serve straight away, carving everyone slices.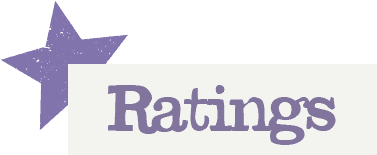 You'll need to log in to leave a rating & comment