Roast Pollack with a Citrus & Herb Crust
2 people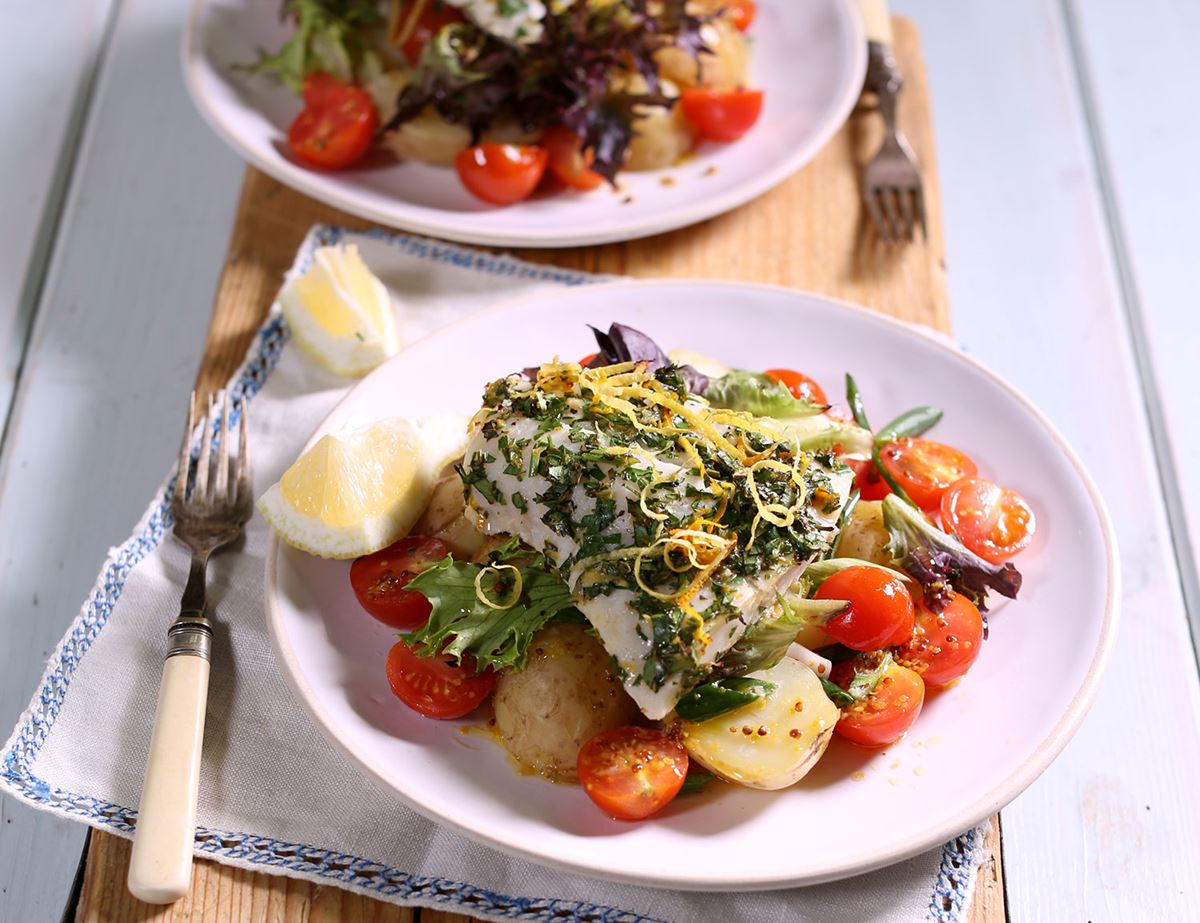 A delicate herb crust lifted with orange and lemon zest brings out the freshness in our sustainably caught pollack fillets. Soft-skinned summer spuds and a crunchy salad on the side make this a brilliant and quick meal for warm sunny evenings.
Ingredients
1 lemon
1 orange
A handful of flat leaf parsley
A handful of thyme
2 pollack fillets
500g new potatoes
60g mixed salad leaves
250g cherry tomatoes
2 spring onions
1 garlic clove
1 tsp honey
1 tsp wholegrain mustard
Prep: 15 mins | Cook: 20 mins

Method
1.
Heat your oven to 200°C/Fan 180°C/Gas 6. Put a large pan of salted water on to boil.
2.
Finely grate the zest from the lemon and orange into a bowl. Pick the parsley and thyme leaves off their stems, then finely chop them (if the thyme stems are very soft you can chop them too). Add them to the citrus zest with a pinch of salt and pepper. Squeeze in the juice from half the lemon and half the orange and stir together.
3.
Place the pollack fillets in a baking dish, skin-side up. Spoon over the citrus and herb crust to cover both fillets. Set aside for a few mins to marinate.
4.
Scrub the new potatoes and halve or quarter them to make equal-sized chunks. When the water is boiling, add the potatoes to the pan. Bring the pan back to a gentle boil. Once it's there, set a timer for 5 mins.
5.
While the potatoes gently boil, tip the salad leaves into a bowl. Halve the cherry tomatoes and add them to the bowl. Trim the roots and ragged leaves off the spring onions. Finely slice them, white and green parts, and add them to the bowl.
6.
Your timer should be dinging by now. Slide the dish with the pollack fillets into the oven and set the timer for 10 mins (this means the potatoes will boil for 15 mins in total).
7.
While the potatoes and pollack cook, peel and crush the garlic. Pop it in a small bowl and add 1 tsp each of the honey and wholegrain mustard. Squeeze in the juice from the remaining orange half. Add 2 tsp olive oil and a pinch of salt and pepper. Whisk together to make a dressing. Add it the salad bowl and toss to mix.
8.
After 15 mins the potatoes should be tender when pressed with a fork. Drain and let them sit in the colander for a min or so to steam dry. Take the pollack out of the oven. It should flake easily when you press it with a fork.
9.
Arrange the potatoes and salad on two warm plates and pop a pollack fillet on the side of each one. Serve with wedges of the remaining lemon for squeezing.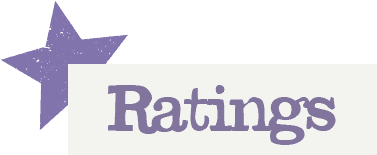 You'll need to log in to leave a rating & comment