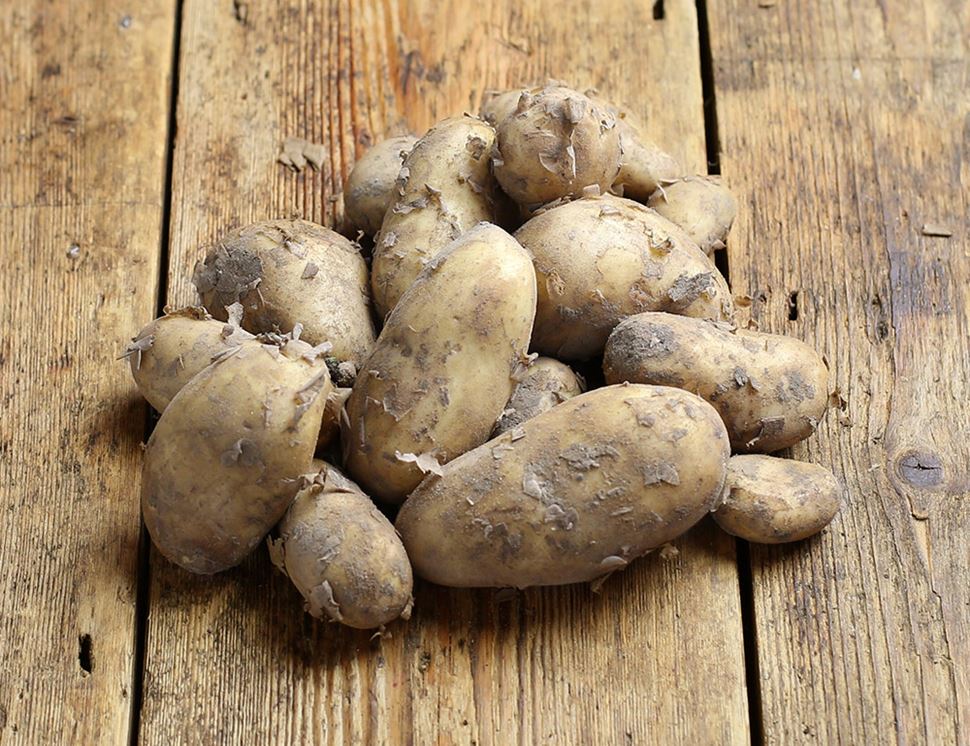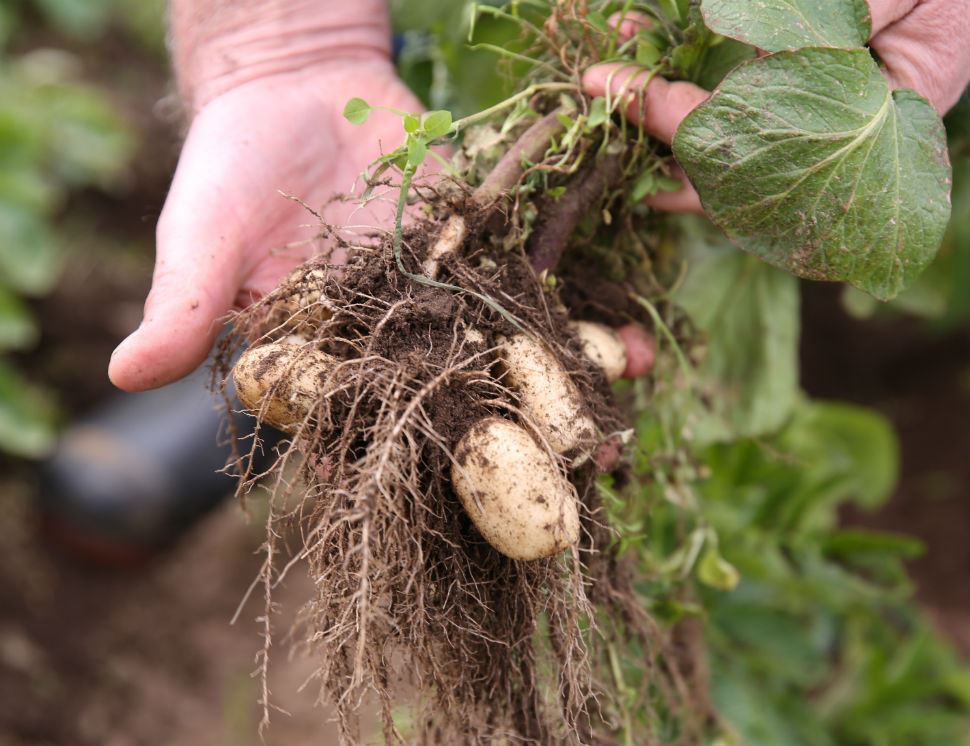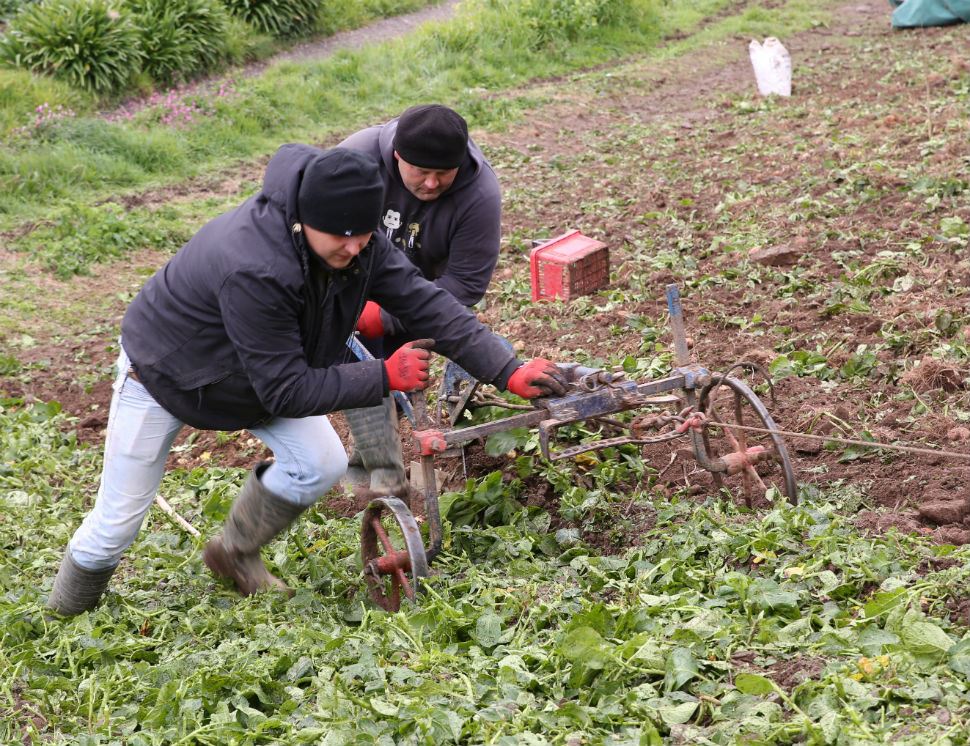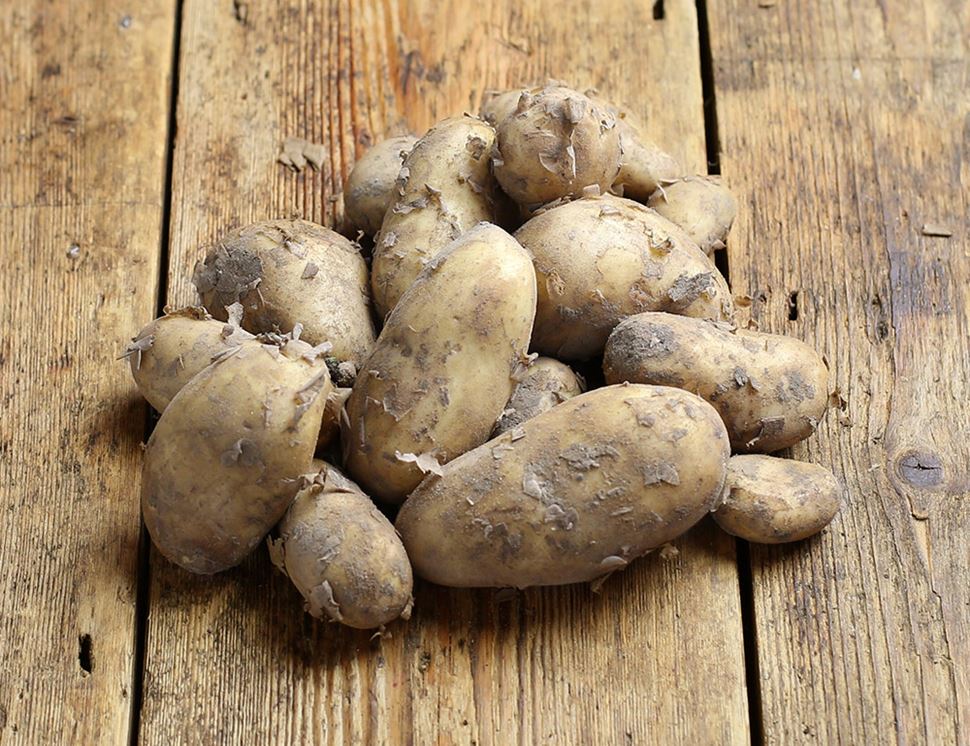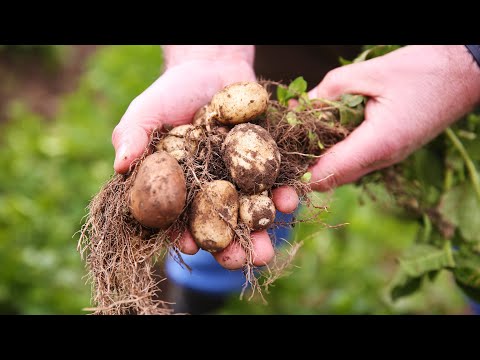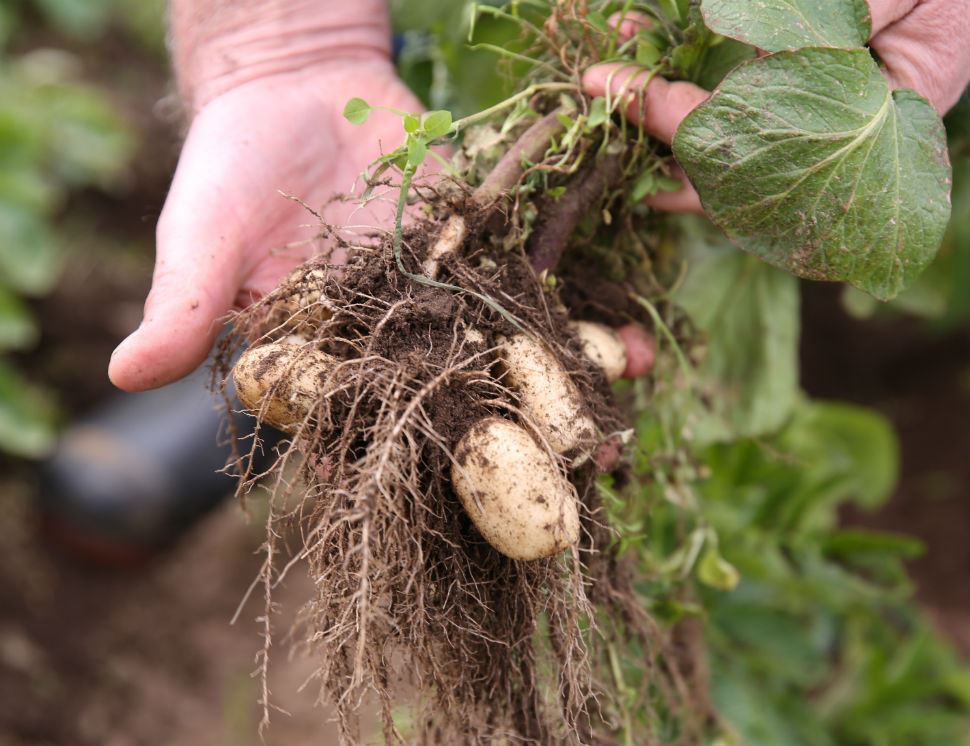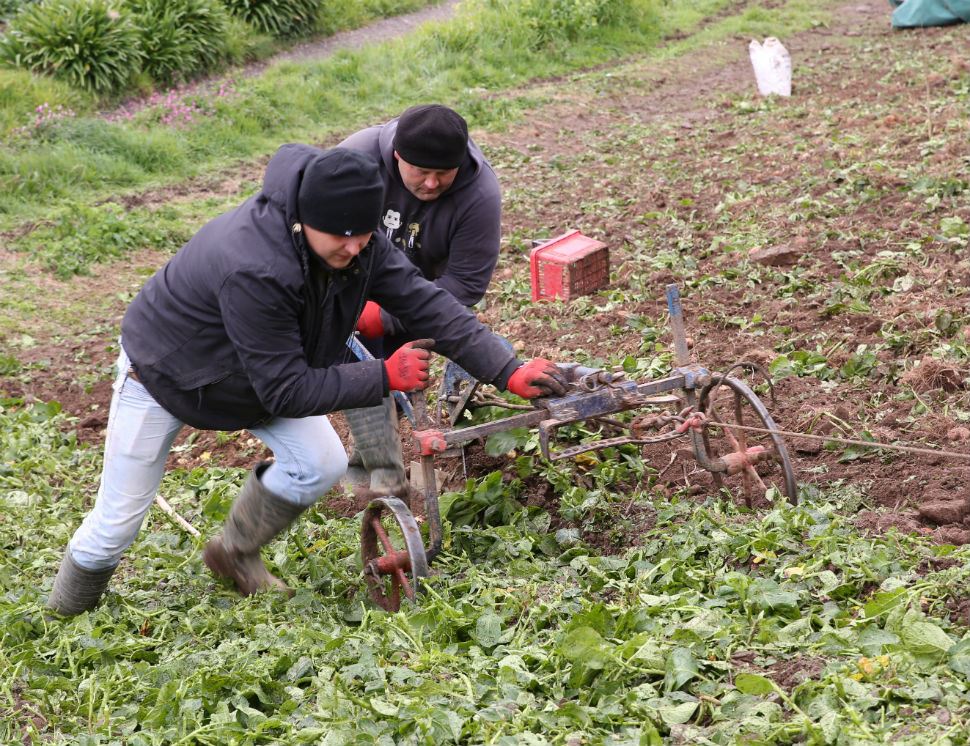 Jersey Royal Potatoes, Organic (500g)
We've got the king of the spuds on our hands here and to get them organically is a rare treat. Jersey Royal potatoes are so prized that they are protected with an 'Appellation Contrôlée' label (as is the case with Champagne). No one else can grow them – not even expert spud growers on Guernsey. "It faces the north and has a cooler climate," says Philip le Maistre – who is one of only four growers to cultivate these little beauties organically.

Country of Origin - Jersey (Channel Islands)
Class - Minimum Class 2
Philip le Maistre has just started to harvest his Jersey Royals from the fertile soils of the steep south-facing 'cotils' (slopes) at Master Farm. These slopes benefit from sunshine throughout the winter months, and have excellent drainage – all crucial elements needed when growing perfect Jersey Royals. "People have tried to grow them elsewhere but have been unable to," says Philip. "They are difficult to grow – we save all our own seeds and are very selective. We plant them all by hand – it's very labour intensive." They're also harvested by hand as the slopes are too steep to use machinery – they're so steep you can barely walk up them! Philip's devised a very clever basket and pulley system to solve this problem.
Abel & Cole handles celery, celeriac and nuts on site. Due to our packing process and re-use of boxes there is a risk of cross-contamination from these, and all other allergens.
Do not peel Jersey potatoes. Simply wash and rub any flaky skin gently from the surface. Always put Jersey Royals into boiling water to seal in the flavour. Adding salt to the water is a matter of personal preference. Our Jersey Royals should be stored in a cool dry place away from direct sunlight.
Turn it into one of these
You might also like to try...