Quinoa & Sweet Potato Veggie Burgers
4-8 people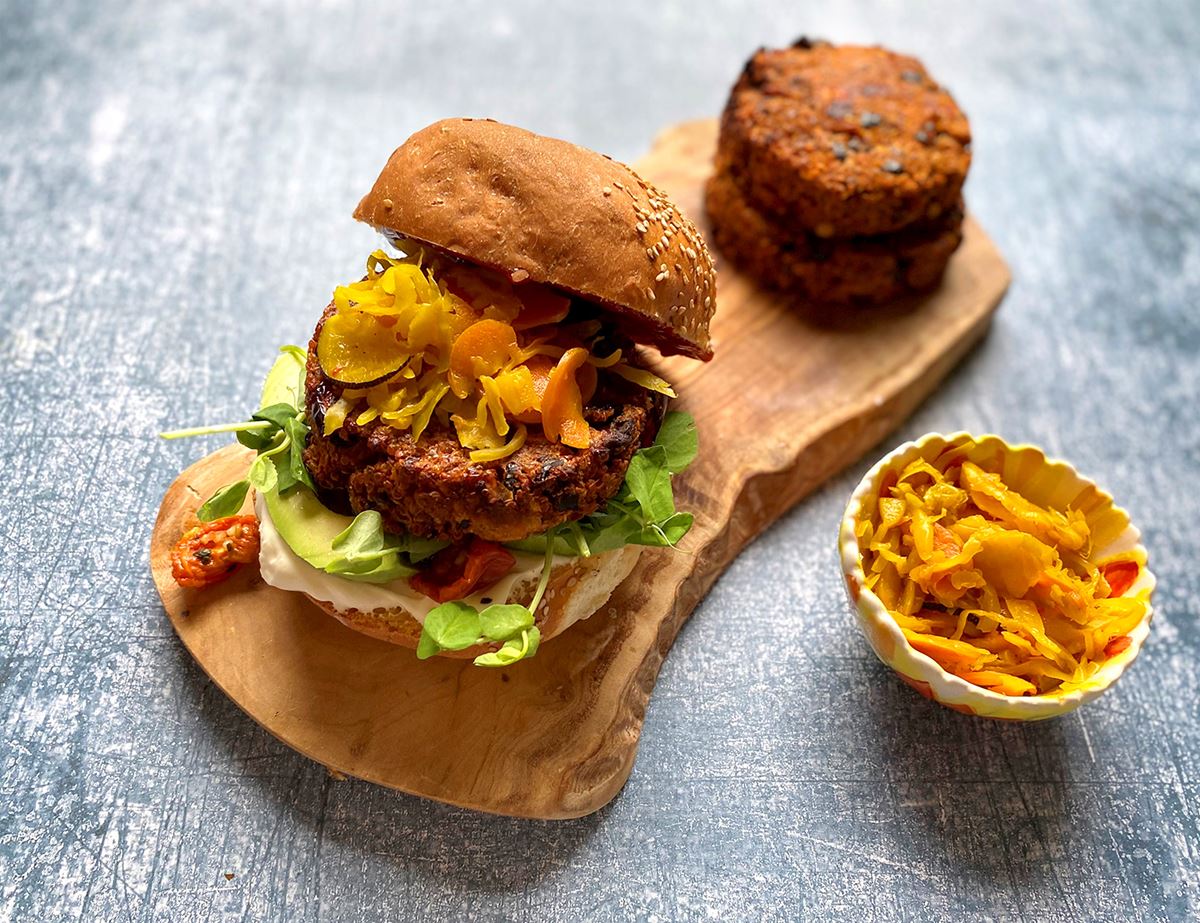 These chunky vegan burgers are made with a mix of spicy Mexican quinoa, roast sweet potatoes and tender black beans. Pick your favourite toppings (we like kimchi, creamy avocado and vegan mayo), sandwich between burgers buns and tuck in.
Ingredients
For the burgers:
2 large sweet potatoes, weighing at least 500g
400g tin of black beans
250g cooked spicy Mexican quinoa
2 limes
20 semi-dried tomatoes
50g ground flaxseeds
To serve (optional):
Burger buns or pitta bread
Avocado or guacamole
Harissa chilli relish
Kimichi or pickles
Vegan mayo
Salad leaves
Chilli jam
Roasted peppers
Tomato ketchup or salsa
Prep: 20 mins | Cook: 1 hr 15 mins

Method
1.
Preheat your oven to 200°C/Fan 180°C/Gas 6. Place the sweet potatoes on a baking tray and slide into the oven to bake for 20-40 mins till they're soft and cooked through. A skewer should slide easily through the baked sweet potatoes.
2.
While the potatoes bake, drain and rinse the black beans, then tip half of them into a large bowl. Lightly crush them with a fork, then add the remaining beans. Tip in the ready-cooked spicy Mexican quinoa. Finely grate in the zest from the limes. Cut the semi-dried tomatoes in half and add those to the bowl. Mix everything together and set to one side.
3.
When the potatoes are cooked, remove them from the oven and let them cool slightly. Leave the oven on, if you're cooking your burgers straight away. When cool enough to handle, halve the sweet potatoes and scoop out 300g of the soft flesh into a bowl. Add the ground flaxseeds with a good pinch of salt and pepper, then mash till smooth.
4.
Add the sweet potato mix to the bowl with the qunioa and beans. Mix well till combined. Taste and add more salt or pepper, if you think it needs it.
5.
Divide the mix into 6-8, then shape into patties about 2cm thick. You can use a large round biscuit cutter to help with shaping, if you like. Place them on a baking tray lined with greaseproof paper and brush one side with a little oil.
6.
Slide them into the oven to bake for 40 mins. Flip them over after 20 mins and brush the upturned side with a little more oil. Return them to the oven to cook for 15 mins. They should be darkened in colour and lightly crisp.
7.
Remove from the oven and build your burger with your chosen toppings.
8.
Prepare Ahead
These burgers can be made ahead and kept chilled or frozen, ready to cook. Shape the burger patties as detailed in step 6. Place them on a lined tray, cover and slide into the freezer. Once frozen you can place them in a freezer bag or box for more compact storage. When ready to cook, place the frozen patty on a lined baking tray and bake for 50 mins, flipping over half-way through. Alternatively, store the mix or shaped patties in the fridge for up to 24 hrs prior to cooking.
9.
Eat Me, Keep Me
The cooked burgers can be stored in the fridge for up to 3 days, covered. We don't recommend reheating the cooked burgers due to the ready cooked beans and grains, but they're delicious served cold, straight from the fridge.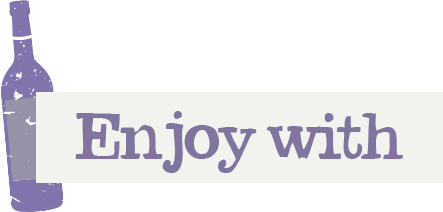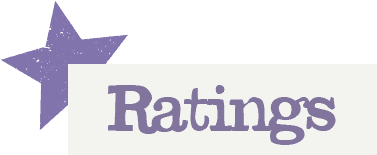 You'll need to log in to leave a rating & comment