Pork Schnitzel with a Creamy Mushroom Sauce
2-4 people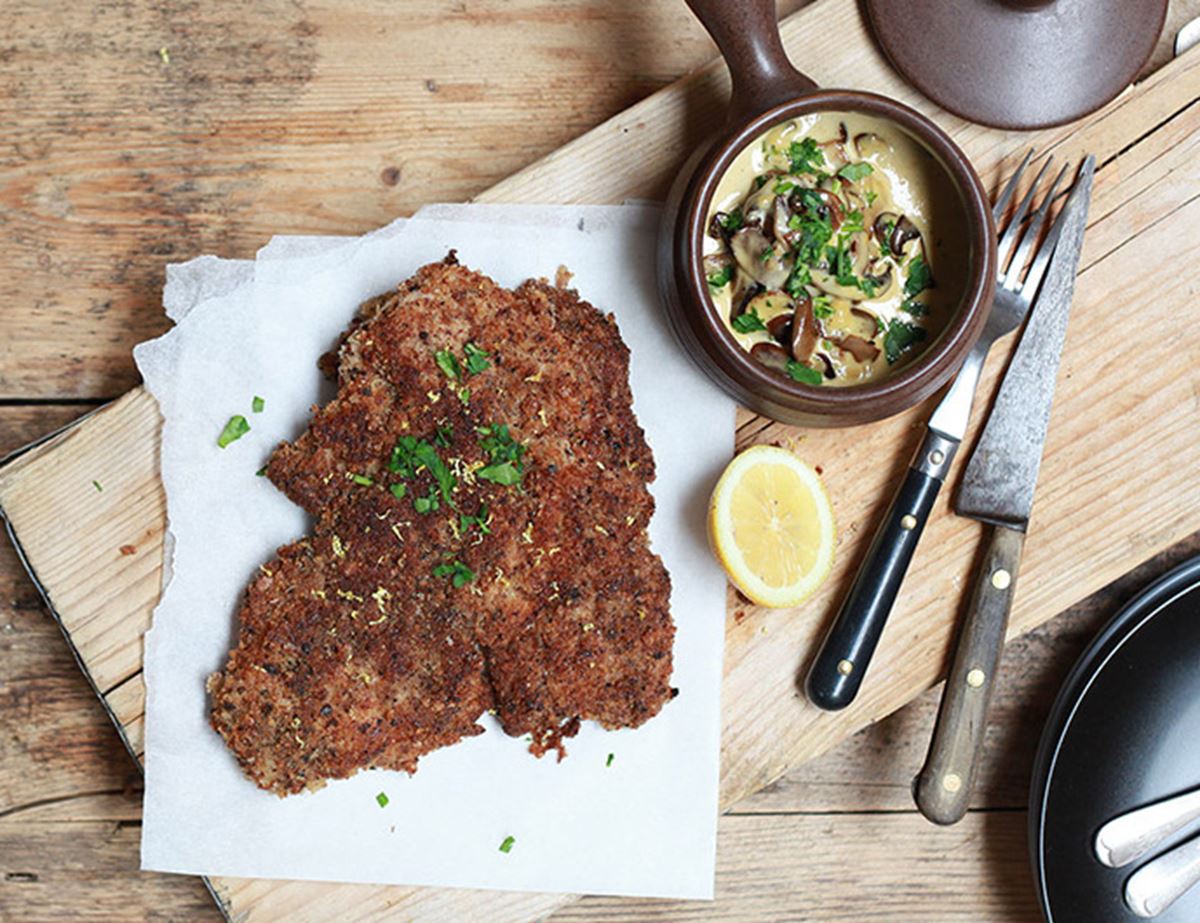 Escalope with me, I'm a saucy Schnitzel
Ingredients
2 pork escalopes
Sea salt and freshly ground pepper
1 mug breadcrumbs
1 sprig fresh rosemary, finely chopped
4 garlic cloves, finely chopped
1 egg, whisked
A few sloshes of olive oil
400g mushrooms, thinly sliced
150ml white wine or cider
150ml cream
1 lemon
A handful of fresh parsley, finely chopped
Lovely with steamed broccoli and mash.

Method
1.
Season the pork with salt and pepper. Place between two sheets of parchment paper. Bash with a rolling pin till flattened to about 2cm thickness.
2.
Mix the breadcrumbs with rosemary and half the garlic in a shallow dish.
3.
Place the egg in a separate shallow dish. Dip each escalope into the egg first, then coat in the breadcrumbs.
4.
Repeat once if there's enough egg left to do so. Set aside.
5.
Get a large frying pan hot for your mushrooms. Sizzle in a little olive oil till golden. Swirl in the garlic.
6.
Cook a for a sec. Pour in your wine or cider. Let it reduce right down till it's nearly evaporated. Swirl in the cream. Let it bubble away over low heat for a couple of mins, till thickened a little. Season with a good hit of pepper and a little salt. Taste.
7.
Adjust seasoning as needed.
8.
Cook your breaded escalopes in a large, hot frying pan generously glossed with oil. Sizzle over medium-high heat till you have a crisp, golden crust on each side.
9.
Once cooked, finish the pork with a dusting of sea salt, lemon zest and a squeeze of juice. Warm your mushrooms back up. Finish with parsley and serve alongside the pork.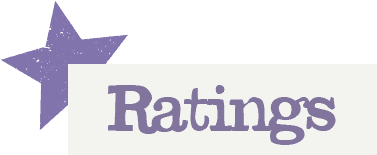 You'll need to log in to leave a rating & comment