Ploughman's Salad
4 people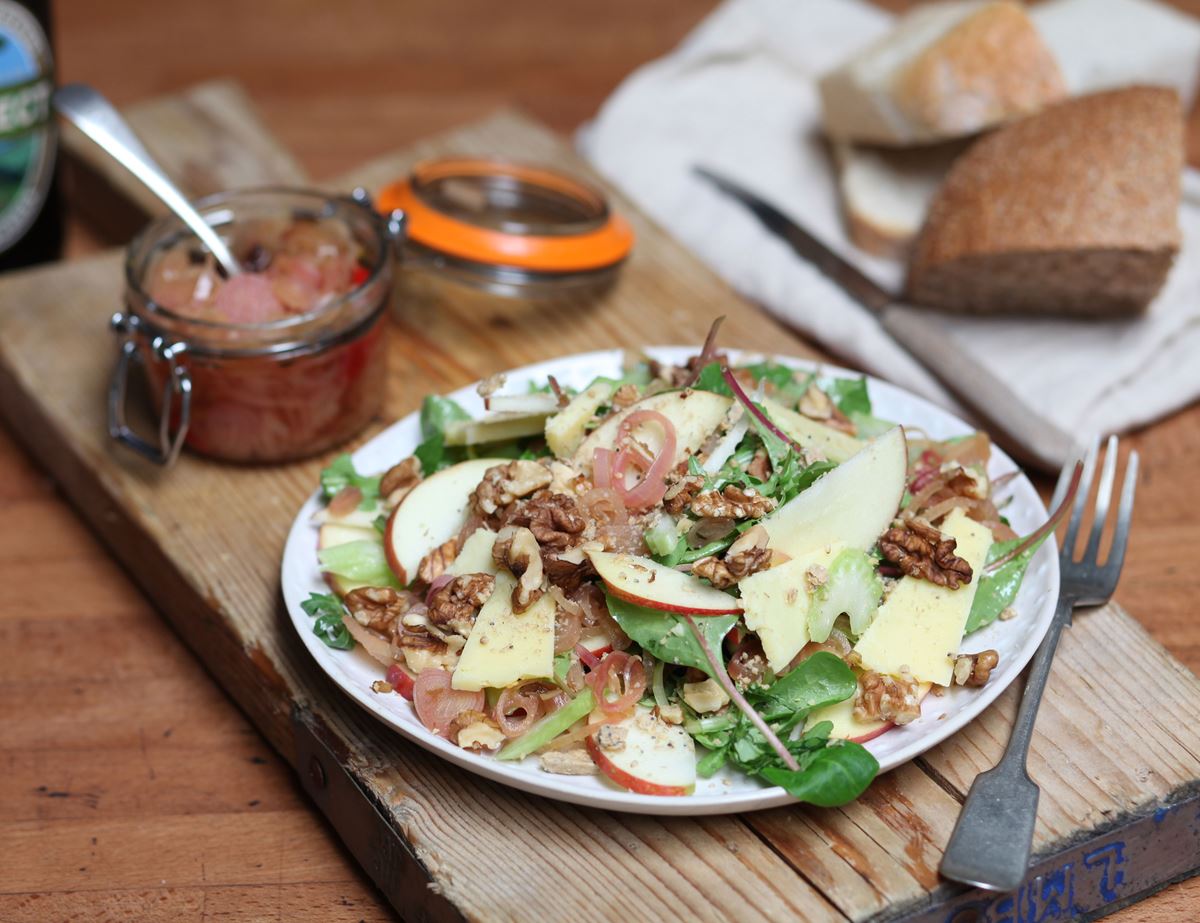 The hearty pub lunch favourite lightened with leaves. The pickled shallots in this dish are rather addictive.
Ingredients
A mug of cider vinegar
1 tbsp honey
½ a red chilli
1 cinnamon stick
4 shallots or 3 small red onions, sliced
2 celery sticks
100g mixed salad leaves
3 tbsp olive oil
Sea salt and freshly ground pepper
2 apples
200g Cheddar
A large handful of walnuts, toasted
4 oatcakes, crumbled

Method
1.
Warm the cider vinegar, honey, halved chilli and cinnamon stick in a saucepan. Add your thinly sliced shallots or onions. Simmer for 5 mins. Take off the heat. Pack into a Kilner jar or a jam jar with a waxed lid (one that doesn't have exposed metal on the underside).
2.
Thinly slice your celery. Rinse your leaves. Toss together. Pour 3 tbsp of the spiced vinegar from your shallots into a lidded jam jar. Add 3 tbsp olive oil and a pinch of salt and pepper. Secure the lid. Shake till well mixed. Drizzle over your leaves.
3.
Thinly slice the apples. Cut out the core as you go. Add to the salad mix. Thinly slice the Cheddar. Tuck into the mix. Dot the pickled shallots over the top. Finish with a crumbling of toasted walnuts and oat cake crumbs.
4.
Delicious with a cold ale and a door-stopper slab of warm bread and butter.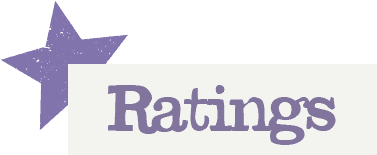 You'll need to log in to leave a rating & comment