Peanut Butter Noodles
4 people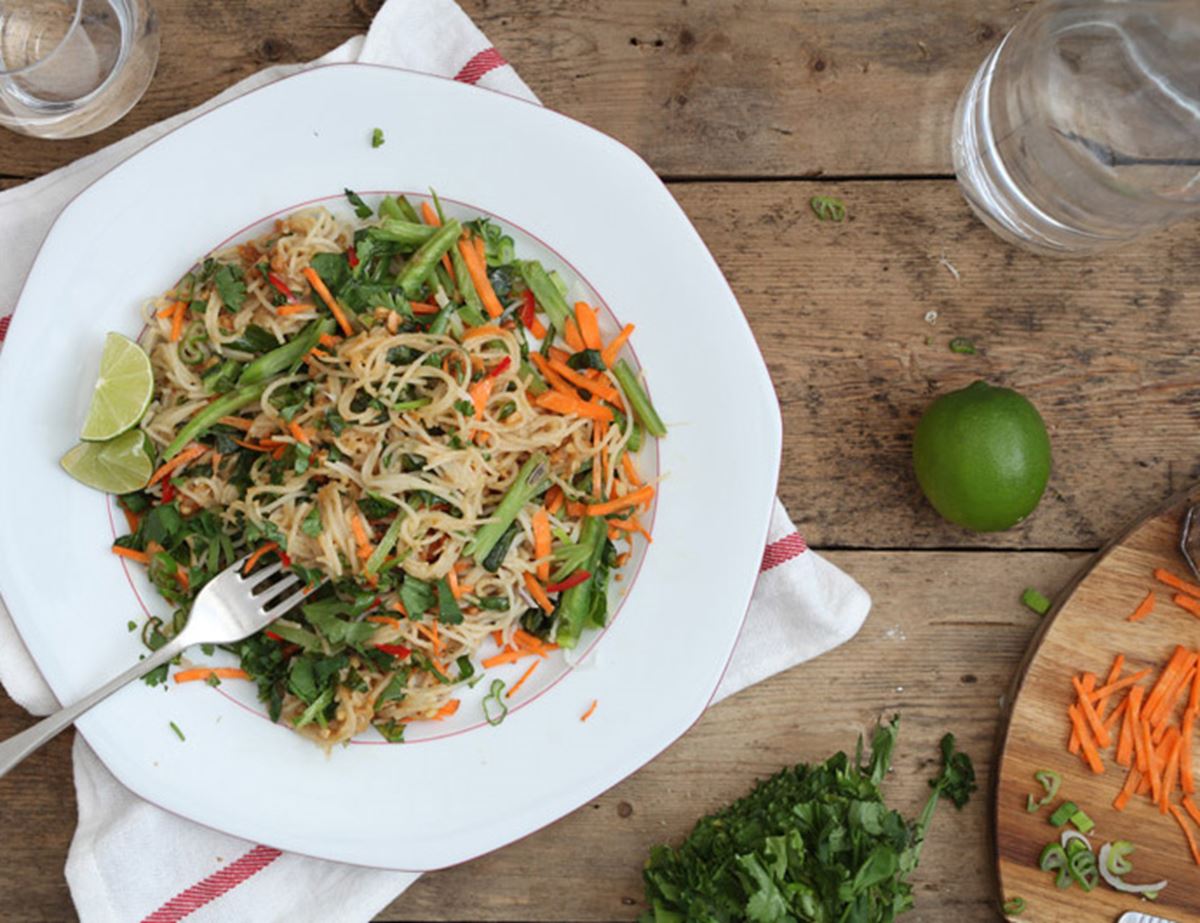 These sticky moorish noodles make the perfect comfort food after a long day at work and they're great as you can adapt them to the veg in your box.
Ingredients
1 garlic clove, finely minced
3-4cm hunk of fresh ginger, grated
100g crunchy peanut butter (about 100g, more or less to taste)
1 tbsp soy sauce
2 limes, juice (and zest, if you fancy)
2 tsp honey
A splash of sesame, olive or sunflower oil
250g Thai or brown rice noodles (or use spaghetti)
2 mugs of seasonal veg*
1 mug of shredded cooked meat (optional – chicken or pork works nicely)
A handful of basil, coriander and/or mint
Lettuce leaves for serving (optional)
Fresh red chilli slivers, to garnish (optional)
*Seasonal veg that works a treat: Raw carrot matchsticks Finely shredded or chopped spinach, cabbage, spring greens or chard Roughly chopped florets of broccoli Slivers of steamed runner beans Finely sliced spring onions Raw cucumber matchsticks Thin slices of raw red pepper

Method
1.
Mush the garlic and ginger together until it's paste-like. In a large bowl, mix with the peanut butter. Mix in the soy sauce, lime juice and zest and honey. Taste and adjust flavours if you wish.
2.
Cook your noodles. Drain. Rinse noodles with cold water. Gloss with oil.
3.
Pile the warm oil glossed noodles into the bowl with the peanut butter sauce and gently fold through - using your hands and fingers works best. Messy but yum!
4.
Scatter the prepped veggies on top and gently fold them through.
5.
Pile on to plates. Finish with a scattering of herbs and a touch of chilli, if you like. Delicious served in lettuce leaves, but also scrummy on their own. They're also a great carrier for shreds of leftover meat (roast chicken or pork work a treat).

(£2.85 per 100g)

Varieties and colours will vary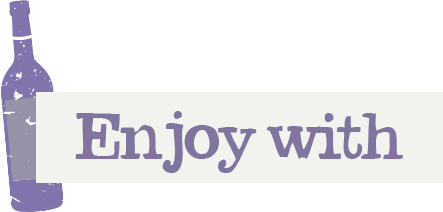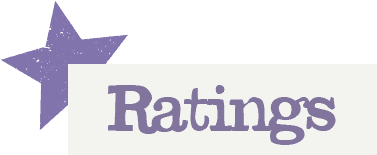 You'll need to log in to leave a rating & comment