One Pot Braised Chicken with Maftoul
4 people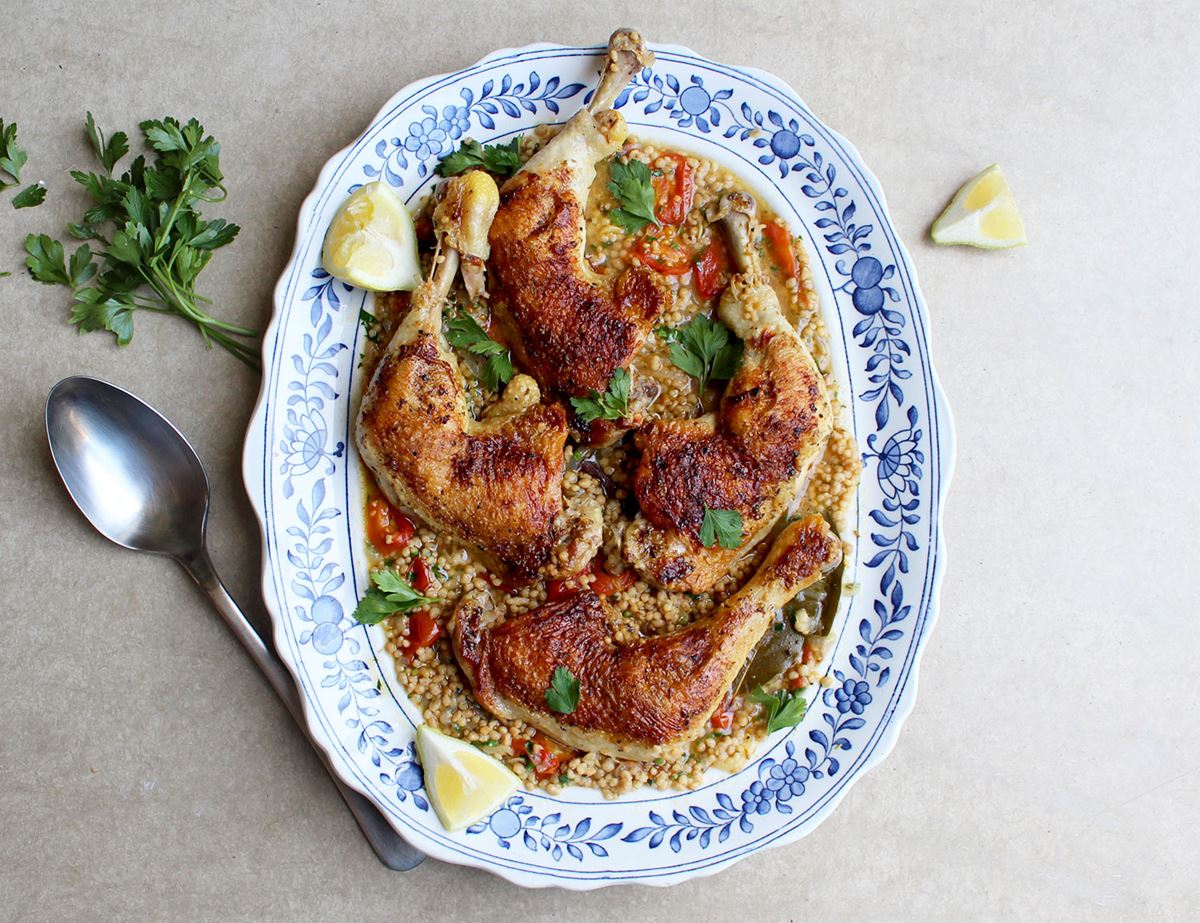 Maftoul is traditional Palestinian couscous made by hand-rolling cracked grains of bulgar in whole wheat flour, then drying in the sun. It's larger and nuttier than semolina couscous, perfect for soaking up the flavours in this fragrant braise of succulent organic chicken legs in a mildly spiced tomato stock scented with cinnamon, cumin and oregano.
Ingredients
3 onions
3 garlic cloves
250g cherry tomatoes
1 tbsp olive oil
4 chicken legs
Sea salt
Freshly ground pepper
1 tsp cumin seeds
1 tsp dried oregano
1 cinnamon stick
2 bay leaves
1 ltr chicken stock
200g maftoul
A handful of flat leaf parsley
1 lemon
Prep: 5 mins | Cook: 1 hr 5 mins

Method
1.
Warm your oven to 200°C/180°C/Gas 6. Peel and thinly slice the onions and garlic. Halve the cherry tomatoes.
2.
Warm 1 tbsp olive oil in a large casserole dish or ovenproof pan on a high heat. Rub the chicken legs with a pinch of salt and pepper and add them to the pan, skin-side down. Fry for 3-4 mins on each side, till browned all over, then set the chicken aside on a plate.
3.
Turn the heat under the pan down to medium and add the onions and garlic. Fry for 4-5 mins, stirring occasionally, till the onions start to soften. Add the cumin seeds, oregano, cinnamon stick and bay leaves to the pan, along with the cherry tomatoes. Stir and cook for 2 mins.
4.
Pour the chicken stock into the pan and bring it to the boil. Add the chicken back to the pan and slide it into the oven to roast for 30 mins.
5.
After 30 mins, tip the maftoul into the pan and stir it into the stock. Slide back into the oven for 20 mins, till the grains and chicken are tender.
6.
Roughly chop the parsley leaves and stalks. Just before serving, add the parsley to the braise and squeeze in the juice from the lemon. Stir well, then ladle into warm bowls and serve.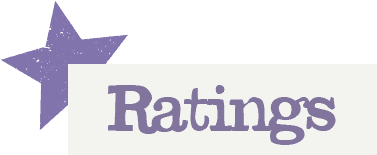 You'll need to log in to leave a rating & comment