One Pan Pasta with Creamy Tomato Sauce
2 people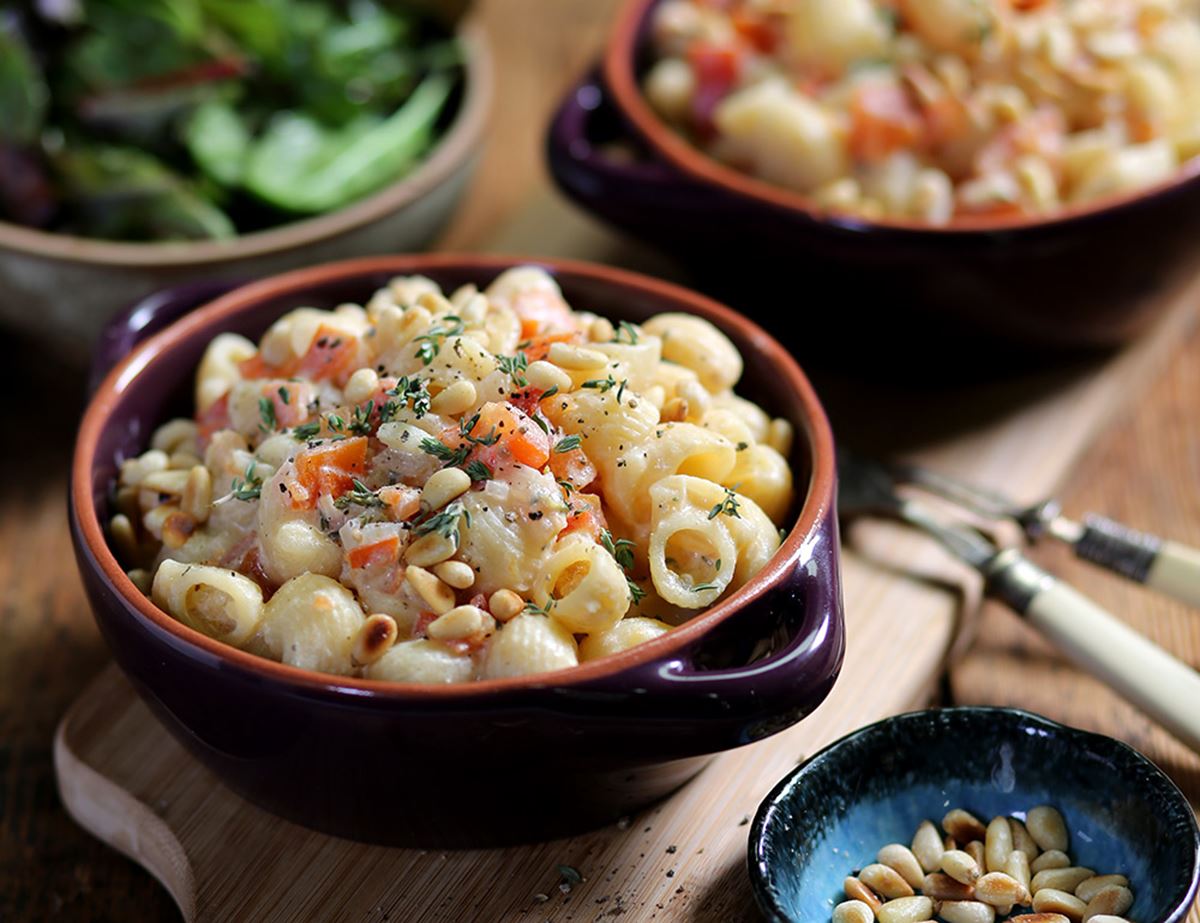 One pan to cook your dinner in means one pan to wash up. As if that weren't enough of a reason to love this recipe, let's talk about the rich tomato sauce the pasta is cooked in, based on classic creamy alfredo sauce. Less talk, more make and eat, you say? We understand completely.
Ingredients
200g chifferini (or penne)
1 onion
3 vine tomatoes
2 garlic cloves
A handful of thyme, leaves only
227ml single cream
300ml boiling water
Sea salt
Freshly ground pepper
1 tbsp aged balsamic vinegar
1 tsp Dijon mustard
1 tsp honey
50g peppery salad leaves
25g pine nuts

Method
1.
Put a large, heavy-based pan on the hob – a shallow casserole dish or frying pan is perfect for cooking this dish – but don't turn the heat on. Tip the chifferini pasta into the pan.
2.
Peel and finely chop the onion. Dice the tomatoes. Peel and crush or grate the garlic cloves. Add them all to the pan.
3.
Strip the leaves off the thyme sprigs (if you have a mesh sieve, you can push the woody thyme sprigs through the sieve and the leaves will catch in the sieve). Add most of the thyme to the pan, keeping a pinch back for later.
4.
Pour in the cream and add 300ml boiling water. Season with 1 tsp salt and a good pinch of pepper.
5.
Pop a lid on the pan – or use a baking tray if you don't have a lid – and turn the heat up to high. Bring to the boil, then turn the heat down and simmer for 20 mins, stirring every so often, till the sauce has thickened and the chifferini is al dente. It should be cooked, but still have some bite.
6.
While the chifferini cooks, make a dressing for the salad. Pour 1 tbsp of the aged balsamic vinegar into a large bowl and add 1 tsp each mustard and honey with 1 tbsp olive oil. Season with a pinch of salt and pepper and whisk with a fork to combine.
7.
Pop the pine nuts in a dry frying pan and toast for 2-3 mins, till fragrant and slightly golden.
8.
When the pasta is cooked, taste it and add a pinch more salt or pepper if you think it needs it. Toss the salad leaves with the dressing. Serve the chifferini on warm plates topped with the pine nuts with the salad leaves on the side.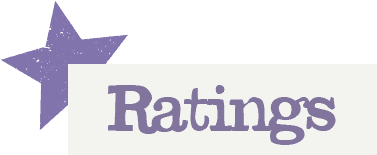 You'll need to log in to leave a rating & comment