Melting Mozzarella Veal Escalopes
2 people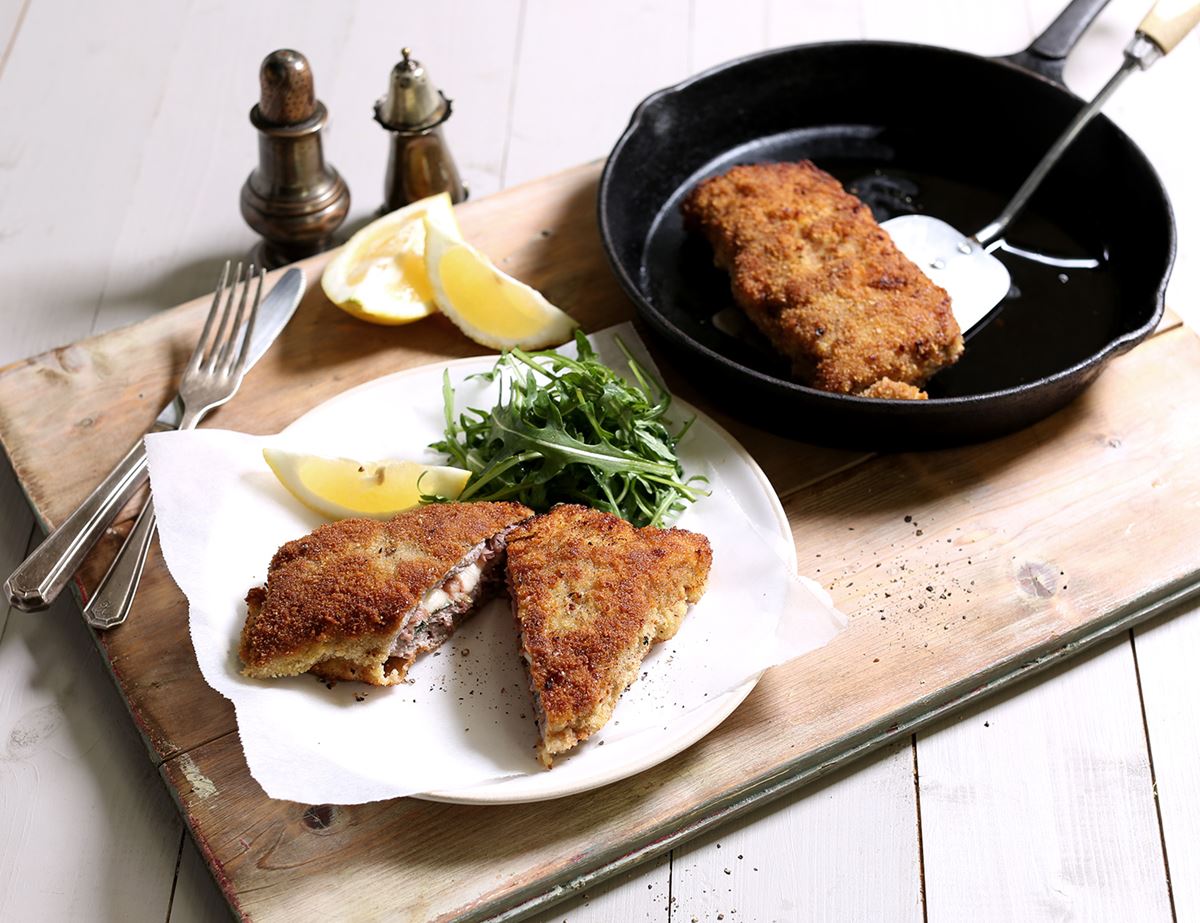 Our ruby veal escalopes are stuffed with mozzarella cheese, prociutto and sage, rolled in crispy breadcrumbs and fried till golden and melty.
Ingredients
300g veal escalopes
4 slices of prosciutto
100g mozzarella
A handful of sage, leaves only
1 lemon
30g plain flour
1 egg
50g breadcrumbs
3 tbsp olive oil
Sea salt and freshly ground pepper

Method
1.
Divide the veal escalopes into 2, and arrange each on a large flat surface to form a rough 10cm x 20cm rectangle (you can overlap once or twice if needed). Lay 2 slices of prosciutto side-by-side onto each rectangle. Drain the mozzarella and break the ball in half. Crumble the mozzarella onto the the prosciutto, leaving a 1-2cm gap around the edge. Lay a few sage leaves on top of the mozzarella and grate over the lemon zest. Season with a little salt and pepper. Fold the veal rectangles in half, overlapping the sides to envelop the cheese and ham, to create two parcels. Flatten slightly with your hands if needed, to make the parcels about 2-3cm thick.
2.
Sprinkle 30g flour onto a plate and season with salt and pepper. Break the egg into a shallow bowl and beat it. Scatter the breadcrumbs onto another large plate. Take a veal parcel and dip both sides in the seasoned flour to coat. Then dip it in the beaten egg. Sit the veal on the breadcrumbs and turn to coat on both sides. Repeat with the second parcel.
3.
Drizzle 3 tbsp olive oil into a frying pan and warm to a medium heat. When hot, add the breaded veal parcels. Fry for 4-5 mins on each side till crisp and golden. Lift the veal out onto a couple of warm plates and serve with wedges of the lemon for squeezing, and a crisp, peppery salad on the side.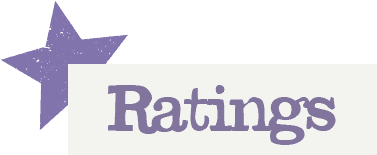 You'll need to log in to leave a rating & comment