Meatball & Spaghetti Gratinato
2 people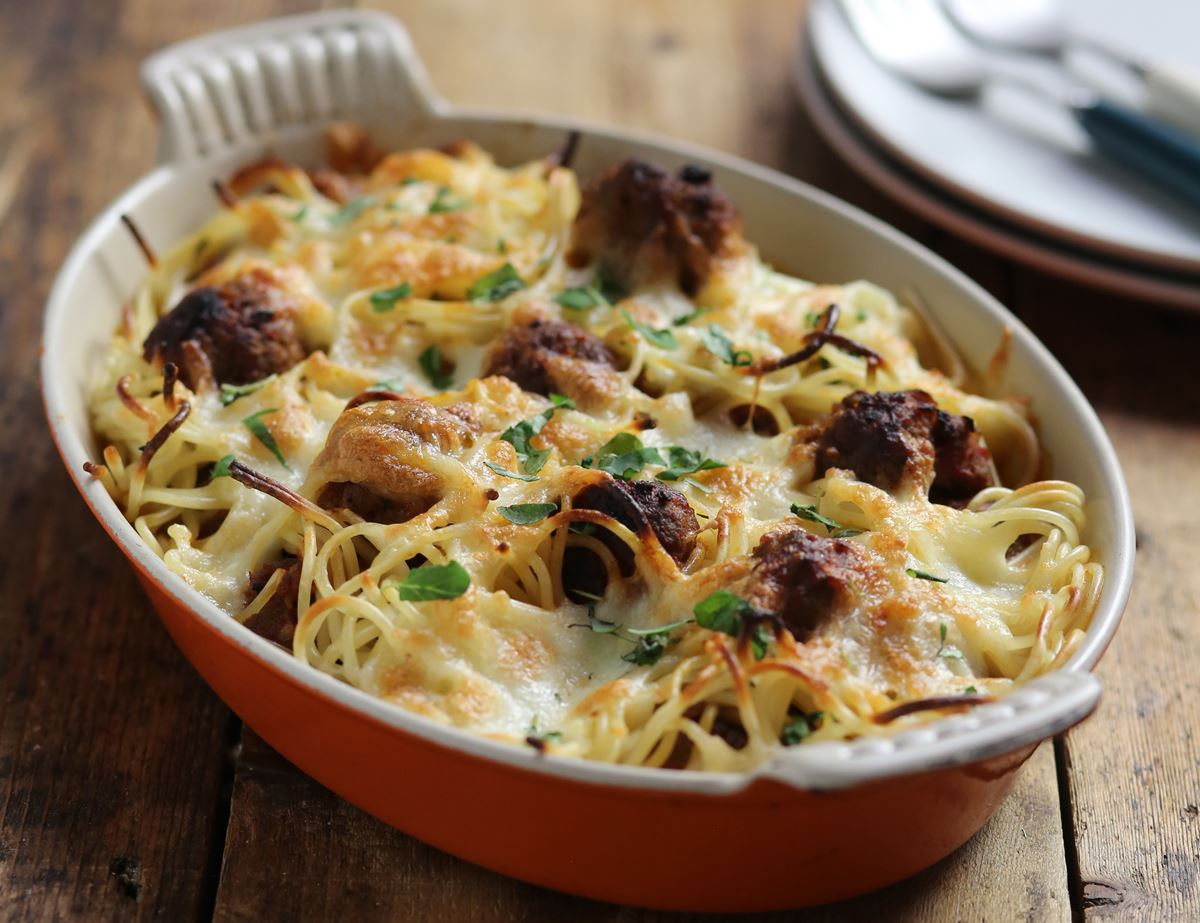 It's spaghetti and meatballs, but not as you know it. Meatballs are simmered in a tomato sauce then topped with spaghetti and mozzarella and grilled to make a crunchy, cheesy crust.
Ingredients
2 tbsp breadcrumbs
1 shallot
6 pork cumberland sausages
1 onion
1 chilli
1 garlic clove
A handful of oregano
400g tinned cherry tomatoes
75g spaghetti
100g mozzarella
2 tbsp water
Sea salt
1 tbsp olive oil
Prep: 20 mins | Cook: 40 mins

Method
1.
Put 2 heaped tbsp breadcrumbs in a mixing bowl. Sprinkle 2 tbsp water over the top of the breadcrumbs, stir to mix and set aside.
2.
Peel and grate the shallot. Add the shallot to the bowl. Pull the casings off the sausages and add the sausagemeat to the bowl. Use your hands to squash everything together and mix it well.
3.
Shape the sausage mixture into meatballs around the size of a walnut. You should get around 22-24 meatballs. Pop them on a plate and chill in the fridge for 10 mins.
4.
While the meatballs chill, peel and finely chop the onion. Peel and crush the garlic. Halve the chilli. Flick out the seeds and white bits. Finely chop it. Strip the oregano off the woody sprigs. Roughly chop the leaves. Put a large pan of salted water on to boil.
5.
Warm a deep frying pan over a medium heat for 2 mins. Add 1 tbsp oil and the meatballs. Fry for 8 mins, turning now and then, till they are browned all over. Lift out of the pan and pop them on a plate.
6.
Add the onion to the frying pan with a splash of water. Season with a pinch of salt and pepper. Cook and stir for 5 mins till the onions have softened. Stir in the garlic and chilli. Tip in the tomatoes. Roughly crush the cherry tomatoes in the pan with the back of a wooden spoon.
7.
Slide the meatballs back into the pan. Cover (if you don't have a lid, use a baking tray to cover the pan). Simmer for 15 mins, stirring a few times.
8.
When the water in the pan is boiling, add the spaghetti. Simmer for 8 mins. Drain well. Heat your grill to high.
9.
Stir half the oregano into the meatballs. Taste the sauce and add more salt or pepper if you think it needs it. If your frying pan is suitable for using under the grill, then leave the meatballs and their sauce in the pan. If not, transfer to a heatproof baking dish.
10.
Arrange the spaghetti over the top of the bake. Drain the mozzarella and tear it into chunks. Scatter over the top of the spaghetti. Grill for 8-10 mins till the cheese is melted, golden and bubbling. Serve the gratinato in warm bowls, scattered with the last of the oregano leaves.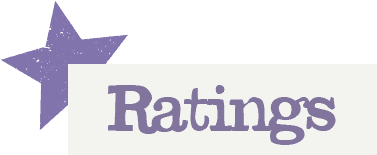 You'll need to log in to leave a rating & comment