Leg of Lamb with Olive & Lemon Salsa
6-8 people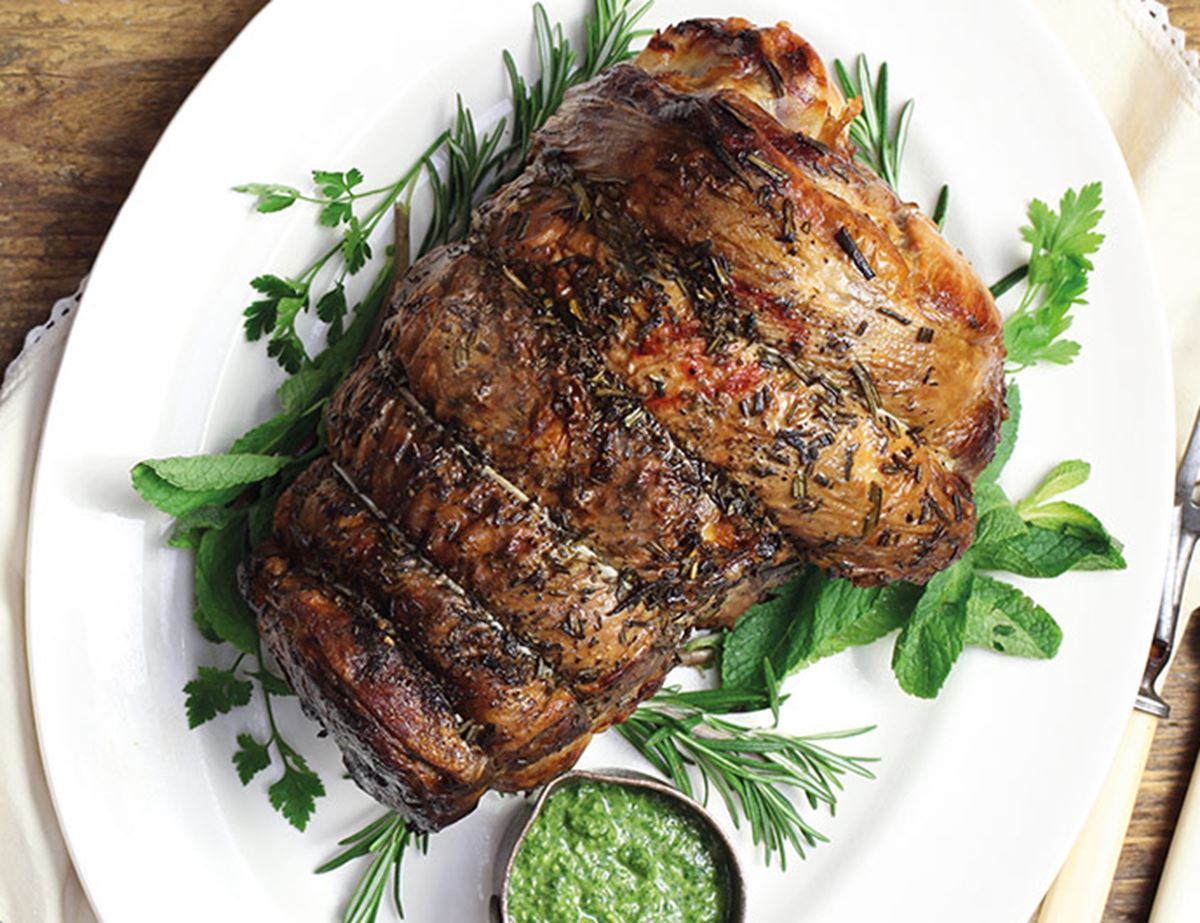 Our lamb has so much more flavour this time of year because it's actually hogget, a mature lamb that's had lots of extra time to nibble herbs and grass. It's a fine choice for an Easter feast, especially with this recipe from our friend and ex-River Cottage bod, Debora Robertson.
Ingredients
Leg of Lamb (2.4kg)
48g tin of anchovies
A few glugs of olive oil
4 garlic cloves, finely chopped
A bunch of thyme
A bunch of rosemary
Sea salt and freshly ground pepper
2 lemons
3 sticks of celery, trimmed and diced
2 large or 6 smaller shallots, cut into thin wedges lengthways
2 carrots, trimmed and diced
3 bay leaves
500ml chicken or veg stock
250ml white wine
A bunch of flat leaf parsley
100g green olives
3 spring onions, trimmed and finely chopped

Method
1.
Tip the anchovies and their oil into a bowl. Take out four anchovies and set aside for your salsa.
2.
Chop the anchovies in the bowl and mix with 1 tbsp olive oil, 3 finely chopped garlic cloves, 2 tbsp thyme leaves, 1 tbsp chopped rosemary leaves, 1 tsp sea salt and the zest of a lemon. Mix to a paste.
3.
Pierce the leg of lamb all over with a small, sharp knife, pushing the blade in about 2cm. Rub the paste into the cuts and massage all over the skin. Wrap in cling film. Pop into the fridge in a tin for at least 8 hrs or overnight.
4.
Remove the cling film and preheat the oven to 150°C/Gas 2.
5.
Gloss a flame-proof roasting tin with olive oil. Place on the hob. Warm over a medium-high heat. Add the veg, a few sprigs of thyme and rosemary, and the bay leaves.
6.
Sizzle for a few mins till the veg just starts to colour up. Pour in the stock and wine. Bring to the boil. Put a rack in the tin. Put the lamb on top. Carefully wrap tightly in foil and place in the oven.
7.
Cook for 5 hrs. Remove from the oven. Leave to rest for 30 mins with the foil on.
8.
Place the meat on a board. Put the tin back on the hob. Simmer till the liquid is reduced by half. Sieve it to make a rich gravy.
9.
For the salsa, put the 4 anchovies you set aside in a bowl. Remove the thick stalks from your parsley and finely chop the rest. Pit and finely chop your olives. Trim and finely chop your spring onions. Add it all to the anchovies with the juice and zest of 1 lemon, 1 finely chopped garlic clove and 4 tbsp olive oil. Mix well. Season to taste. Add a little more olive oil, if needed to bind.
10.
Serve the mutton with the gravy and salsa, the braised carrots and boiled new potatoes.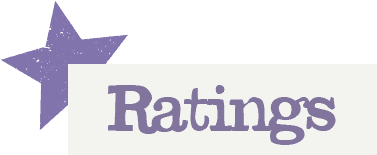 You'll need to log in to leave a rating & comment