Lamb & Mint Meatballs with Feta Mash
2 people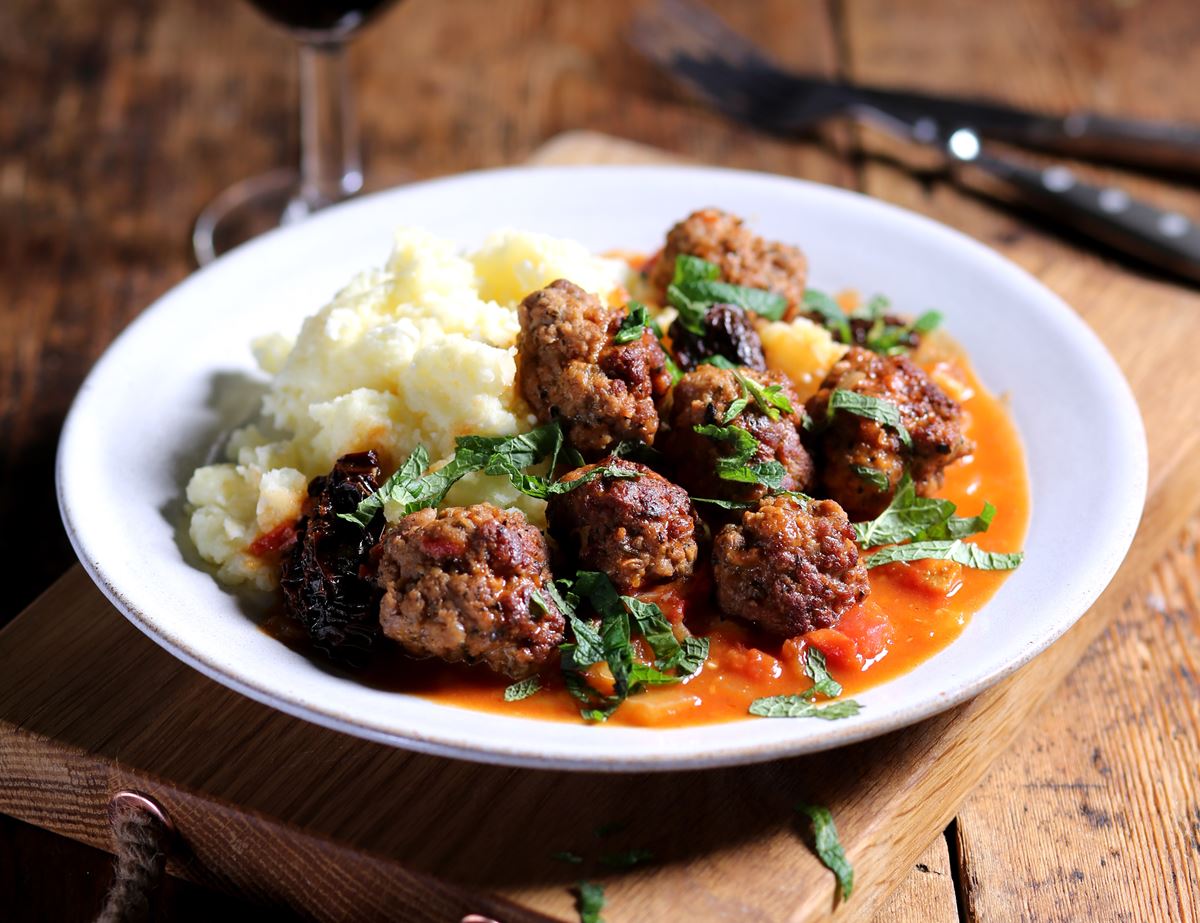 This dish is a Mediterranean mash-up – literally – pairing Italian meatballs, made with organic lamb and fresh mint and tumbled through a rich sun dried tomato sauce, with a cheesy mash featuring tangy crumbles of creamy feta.
Ingredients
35g sun dried tomatoes
500g potatoes
12 lamb & mint meatballs
1 onion
2 garlic cloves
400g chopped tomatoes
45g butter
100g feta
A handful of mint, leaves only
Sea salt
100ml boiling water
1 tbsp olive oil
Freshly ground pepper
Prep: 10 mins | Cook: 25-30 mins

Method
1.
Fill a large pan with hot water. Add a pinch of salt, cover and bring to the boil. Pop the sun dried tomatoes in a heatproof bowl. Pour in 100ml boiling water and set aside to soak.
2.
Peel and roughly chop the potatoes. When the water in the pan is boiling, add the potatoes and simmer for 20 mins.
3.
Warm a deep frying pan or wok over a mediumlow heat for 1 min, then add ½ tbsp oil and the meatballs. Fry for 5 mins, turning the meatballs once or twice, so they are browned all over.
4.
While the meatballs brown, peel and finely chop the onion. Peel and grate or crush the garlic. Lift the meatballs out of the pan and pop them on a plate. Add another ½ tbsp oil and the onion. Season with a pinch of salt and pepper. Fry for 5 mins, stirring a few times, till the onion starts to brown and soften.
5.
Add the garlic. Cook and stir for 1 min. Add the meatballs back to the pan. Tip in the tin of chopped tomatoes. Pour in the sun dried tomatoes with their water. Cover the pan with a lid (or cover with a baking tray) and simmer for 15 mins, stirring now and then, till the meatballs are cooked through and the sauce has thickened.
6.
When the potatoes have cooked for 20 mins, check they're cooked by trying to pierce a potato with a fork or the tip of a knife. If the potatoes are soft, drain them and then tip them back into the pan. Set it over a low heat and leave them for 2-3 mins to steam dry.
7.
Take the potatoes off the heat. Chop the butter and add it to the pan. Crumble the feta and add the crumbled feta to the pan too, with a pinch of salt. Mash with a masher or fork till combined. Taste the mash and add a pinch more salt or pepper if you think it needs it. Pop a lid on the pan to keep it warm.
8.
Finely slice the mint leaves. Taste the meatballs and add a pinch of salt or pepper if needed. Scoop the mash onto plates and top with the meatballs and sauce. Garnish with the mint to serve.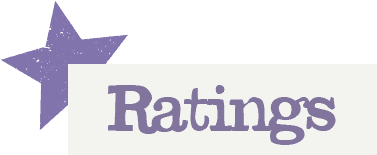 You'll need to log in to leave a rating & comment