Lamb & Apricot Koftas with Spiced Flatbreads
2 people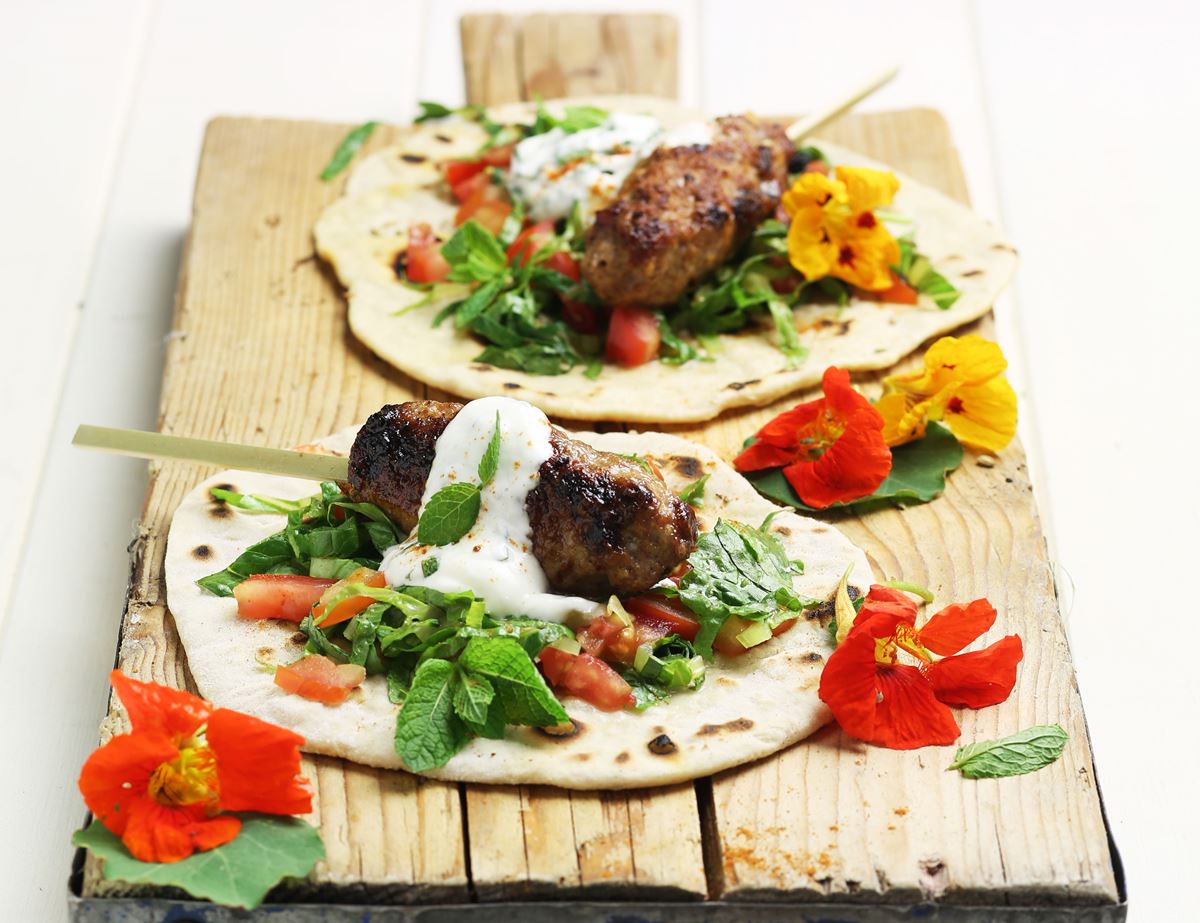 This speedy dinner is packed with treats. There's the juicy lamb koftas, homemade flatbreads flavoured with fennel seeds, and a zesty salad with peppery nasturtium leaves and flowers.
Ingredients
150g plain flour
2 tsp fennel seeds
1 egg
2 tsp harissa
1 garlic clove
50g dried apricots
250g lamb mince
½ cos lettuce
2 tomatoes
20g nasturtium leaves and flowers
1 lemon
150g Greek style yogurt
A handful of mint leaves only
2 wooden skewers
1 tbsp olive oil
Sea salt
2-4 tbsp cold water
Freshly ground pepper
Prep: 20 mins | Cook: 20 mins

Method
1.
Put your wooden skewers in a bowl of water to soak. Tip the flour into a large bowl, saving 1 tbsp for later. Add 2 tsp of the fennel seeds with a pinch of salt. Pour in 1 tbsp olive oil and 2 tbsp cold water. Stir to make a soft dough, adding more water as you need it. Turn out and knead till you have a smooth dough. Cover and leave to rest.
2.
Crack the egg into a medium bowl. Add 1 tsp harissa with a generous pinch of salt and pepper. Beat together. Finely chop the dried apricots. Add to the bowl. Peel and grate in the garlic. Add the lamb and use your hands to squeeze everything together. Divide the mix into 4 and shape into long sausages. Thread a skewer through each. Place on a plate, cover and pop in the fridge.
3.
Finely shred half the lettuce (keep the other half for another day). Finely slice the nasturtium leaves. Finely dice the tomatoes. Pop them all in a bowl. Zest and juice half the lemon and toss through the salad with some salt and pepper. Set aside.
4.
Finely shred the mint leaves and stir through the yogurt.
5.
Heat your grill to high. Place the koftas on a rack over a foil lined grill pan or tray. Grill for 4-5 mins. Turn the koftas over and cook for a further 4-5 mins. The lamb should be cooked through and slightly charred.
6.
While the koftas cook, divide the dough into four balls. Sprinkle the reserved flour onto your work surface. Roll the balls into four thin rounds. Heat a griddle or frying pan. Place a flatbread in the pan. Cook for 2 mins on each side. Remove from the pan and wrap in a tea towel to keep warm. Repeat with the remaining dough.
7.
Place a couple of flatbreads on each plate. Top with the salad. Perch the koftas on top and spoon over the minted yogurt. Dust with harissa and garnish with the nasturtium flowers.
8.
Tip: Want to check your koftas are perfectly spiced and seasoned? Pinch a small ball of the kofta mix before you thread it on to the skewers. Place it in a hot pan and cook for 2 mins on each side. Taste and add more salt or pepper to your kofta mix till it's just right.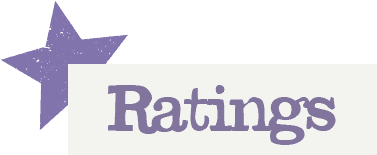 You'll need to log in to leave a rating & comment