Indian Spiced Chicken & Chips with Cucumber Raita
2 people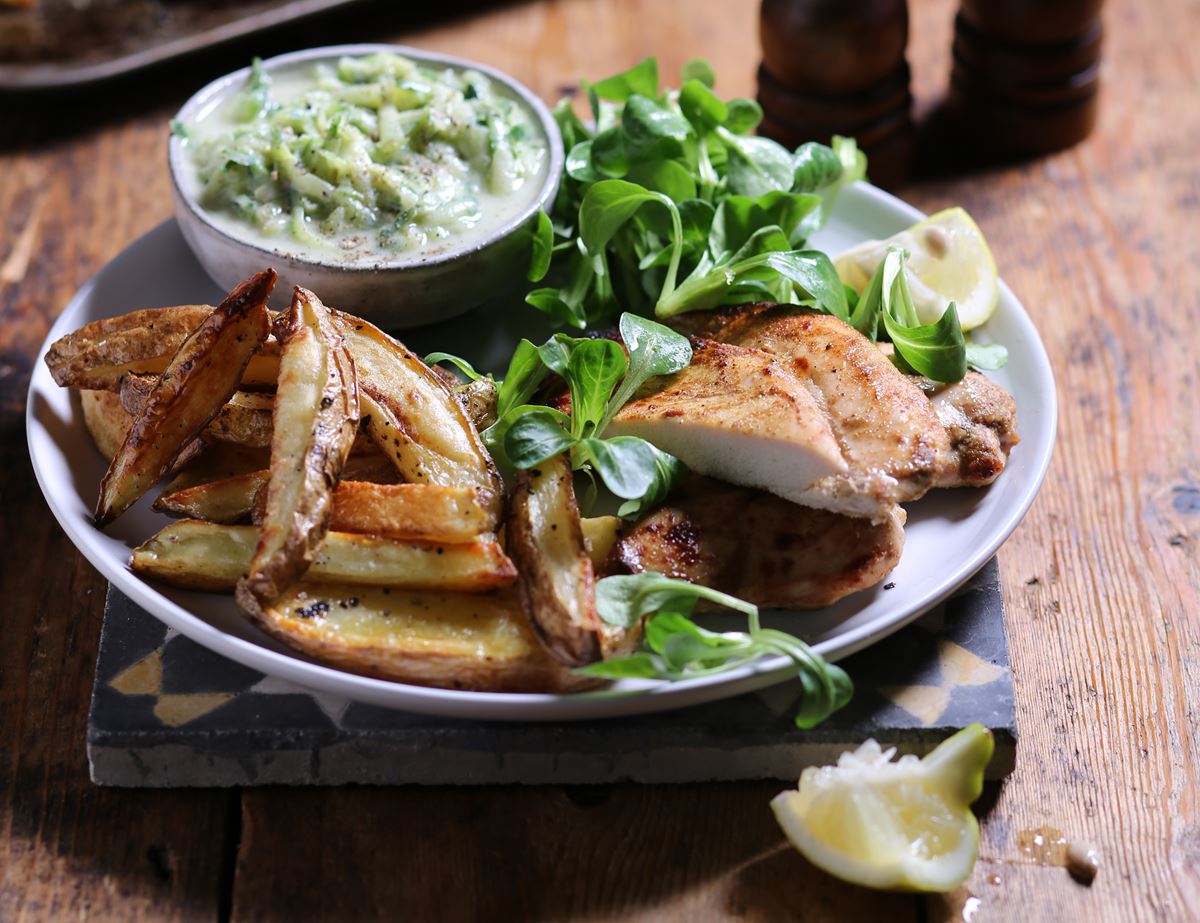 We love finding new ways to put a spin on this trusty takeaway classic, and in this version we've found that a tikka-spiced yogurt marinade and simple cucumber raita dipping sauce are an easy, delicious way to add an Indian twist to chicken and chips.
Ingredients
150g yogurt
1 lemon
2 tsp ground cumin
1 tsp ground coriander
1 tsp garam masala
Sea salt
2 chicken breasts, skinless & boneless
500g potatoes
1 tbsp olive oil
½ cucumber
50g lamb's lettuce

Method
1.
Heat your oven to 190°C/Fan 170°C/Gas 5. Spoon a quarter of the yogurt in a dish. Halve the lemon and squeeze in the juice from 1 half. Add 1 tsp ground cumin (keep the rest for later), 1 tsp ground coriander and 1 tsp garam masala. Add a pinch of salt and stir together. This is your tikka marinade.
2.
Place the chicken breasts between 2 sheets of baking paper and use a rolling pin, pestle or meat mallet to bash them so they're roughly 1cm thick all over. Add the flattened chicken breasts to the tikka marinade and turn to make sure they're well coated. Set aside for 10 mins to marinate.
3.
While the chicken marinates, scrub the potatoes and chop them into chips about as big as your little finger. Spread them out on a baking tray and drizzle with 1 tbsp olive oil. Season with a pinch of salt and turn to coat in the oil and salt.
4.
Line a separate baking tray with baking paper or foil. Lift the chicken breasts out of the marinade and pop them on the tray. Slide the chicken into the oven on the top shelf, and place the chips on the middle shelf. Bake for 30-35 mins till the chicken is browned and there's no pink when you slice into the middle of it. The chips should be golden and tender.
5.
While the chicken and chips bake, make the raita. Spoon the remaining yogurt into a bowl and add 1 tsp cumin and a pinch of salt. Coarsely grate the cucumber and stir it into the yogurt. Add a little squeeze of lemon juice and stir to mix.
6.
When the chicken and chips are ready, arrange them on 2 warm serving plates alongside handfuls of lamb's lettuce. Serve with the cucumber raita and the remaining lemon, sliced into wedges for squeezing.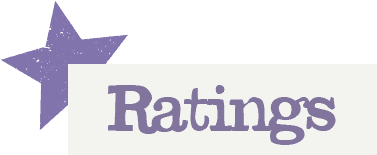 You'll need to log in to leave a rating & comment