Indian Nights Chicken
4 people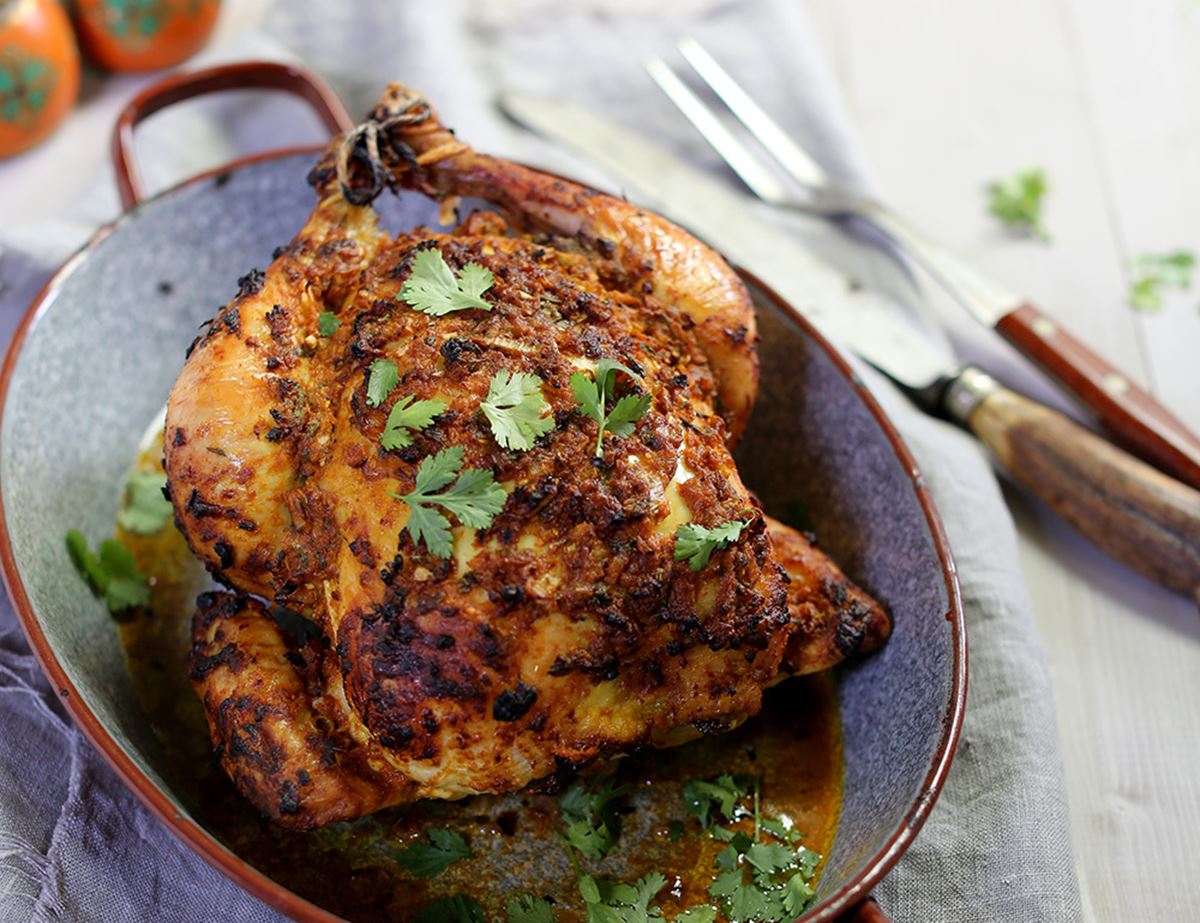 Anyone for Indian? This aromatic organic roast chicken, coated in fragrant spices and served with a cool yogurt dip wins over any takeaway dish.
Ingredients
1.7 kg whole organic chicken
2 shallots
2 garlic cloves
A thumb of ginger
1 lemon
150g yogurt
40g tomato sauce
1-2 tbsp daal spice mix
2 tbsp sunflower, coconut or rapeseed oil
Sea salt
Freshly ground pepper
A handful of coriander
Tip: you can use the giblets and chicken carcass to whip up a chicken stock – just pop them all in a large pan, piur in enough water to cover and add a sliced onion, some chopped carrots, some sliced celery, a bay leaf, some parsley sprigs and a few peppercorns. Bring to the boil, then turn the heat down, cover and simmer for 1-2 hrs. Cool, then strain. The stock can be frozen for up to 3 months and it's perfect for risottos, soups and stews.

Method
1.
Heat your oven to 180°C/Fan 160°C/Gas 4. Remove the chicken from its wrapping and pat dry with kitchen paper. Set the giblets aside (see our tip). Place the chicken in a roasting tin and let it get to room temperature (about 1 hr should do it).
2.
Meanwhile, peel and finely chop or grate the shallots into a bowl. Peel and crush or grate the garlic and add to the shallots. Peel and grate in the ginger. Finely grate in the zest from the lemon and squeeze in the juice from half the lemon.
3.
Spoon in half the yogurt and add all the tomato sauce. Stir in 1-2 tbsp of the daal spice mix (use less or more, depending on how heavily spiced you want the mix to be). Finely chop the coriander stalks. Stir them into the mix. Pour in 2 tbsp oil and add plenty of salt and pepper. Give it all a really good stir to mix.
4.
Coat the chicken with the spiced yogurt, spoon it all over the chicken and rubbing it in to cover. Loosely cover the chicken with a large piece of foil, scrunching it to the edges of the roasting tin. Roast in the oven for 1 hr, then take the tin out of the oven, remove the foil and spoon over any juices that have run from the chicken. Slide the chicken back in the oven and roast for a further 30 mins to crisp up the skin.
5.
Check the chicken is cooked by inserting a skewer or sharp knife into the thigh. The juices should run clear. If not, return the chicken to the oven and roast for 5-10 mins more till they do.
6.
Remove the chicken from the tin. Loosely over with foil and set aside to rest for at least 30 mins.
7.
Shred the chicken onto a plate and scatter with the coriander leaves. Serve the remaining yogurt on the side.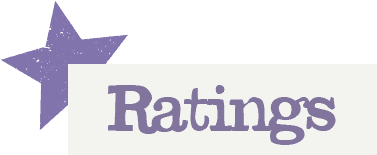 You'll need to log in to leave a rating & comment