Handmade Pasta with Tomatoes, Basil & Bocconcini
4 people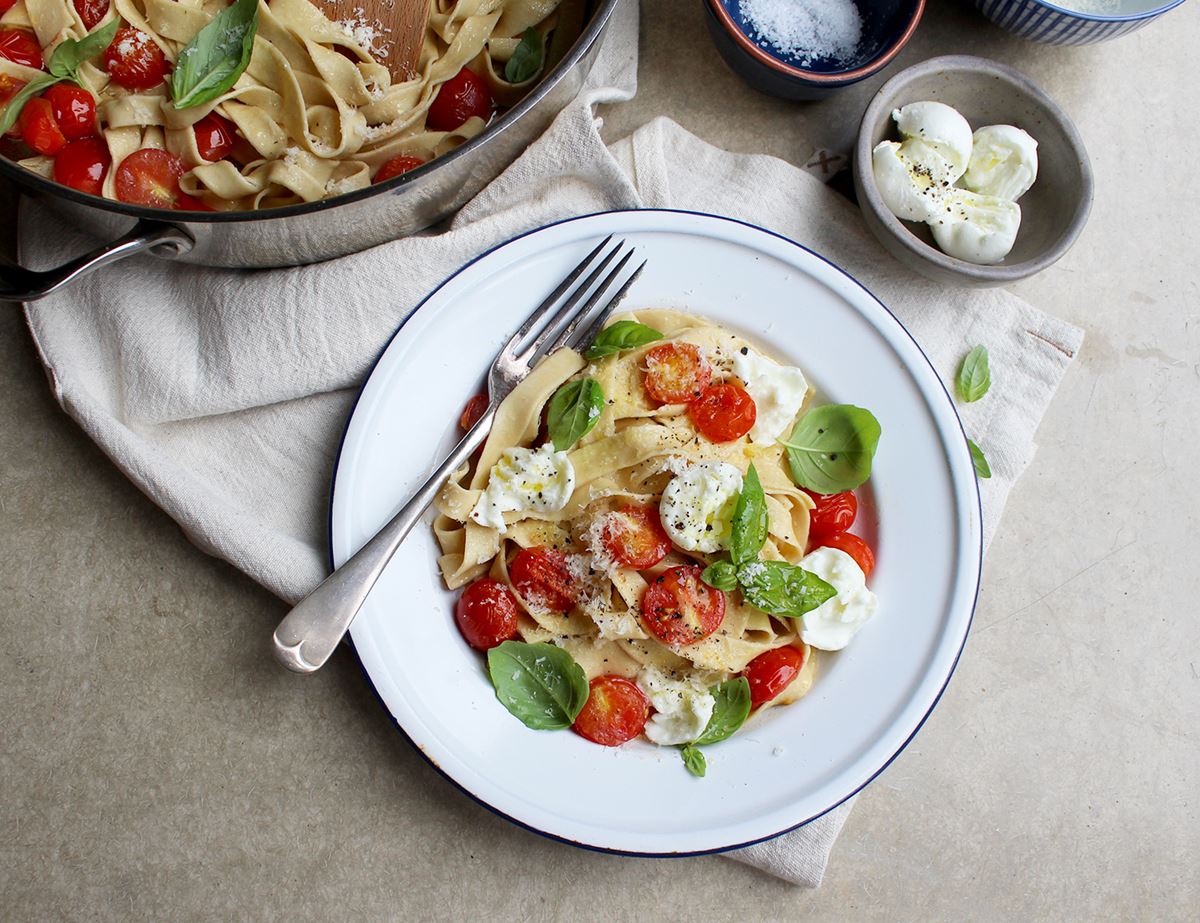 Dine like a local with this simple yet stunning Italian-inspired recipe for fresh homemade pasta tossed with a mouthwatering mix of pan-fried cherry tomatoes, fragrant basil leaves, creamy buffalo bocconcini (think dinky mozzarella balls) and a savoury grating of Parmesan.
Ingredients
400g strong white bread flour
4 eggs
3 tbsp olive oil
Sea salt
2 garlic cloves
400g cherry tomatoes
A handful of basil, leaves only
Freshly ground pepper
125g bocconcini
50g Parmesan
Prep: 30 mins | Cook: 10 mins

Method
1.
To make the pasta dough, tip 400g strong bread flour into a large bowl and make a well in the middle. Break in 4 eggs and add 1 tbsp olive oil and a large pinch of salt. Use a fork to whisk the eggs and the flour together, till they form a thick dough. Knead the dough for 8-10 mins, till smooth and elastic. Cover the dough with food wrap and pop it in the fridge to rest for 30 mins.
2.
While the pasta dough is resting, peel and thinly slice the garlic. Halve the cherry tomatoes. Roughly tear the basil leaves.
3.
Take the rested dough out of the fridge and roll it as thinly as possible on a lightly floured worktop (you can use a pasta machine, if you have one). Flour both sides of the pasta sheet, and roll it up. Use a sharp knife to slice the pasta into strands as thick as you prefer. Toss the pasta strands in a little flour and pop them on a large plate or board.
4.
Fill a large pan with water, add a pinch of salt and bring it to the boil. When the water is boiling, pour 2 tbsp olive oil into a large frying pan and warm it on a medium-high heat.
5.
Add the cherry tomatoes and garlic to the frying pan. Season with salt and pepper and fry for 3-4 mins, till the tomatoes are just beginning to soften.
6.
While the tomatoes are cooking, carefully drop the pasta into the boiling water and simmer for 2-3 mins, stirring occasionally, till just tender. When the pasta is cooked, use tongs to lift it out of the water into the pan with the tomatoes. Add the basil leaves to the pasta and tomatoes and toss together.
7.
Serve the pasta and tomatoes topped with torn bocconcini and grated Parmesan.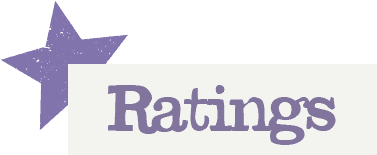 You'll need to log in to leave a rating & comment