Grilled Plaice with Herby Tomato Sauce & Rosemary Potatoes
2 people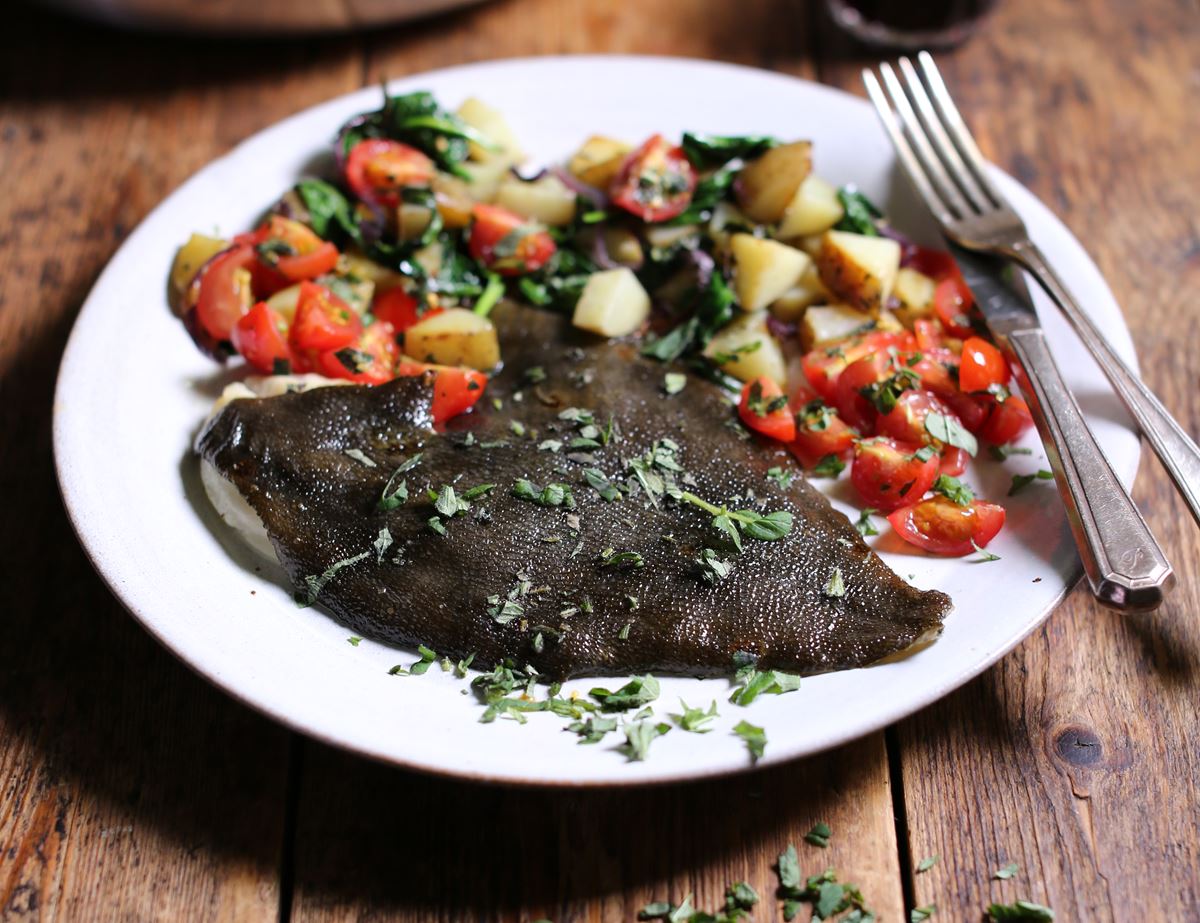 Plaice fillets are grilled till tender and then dressed with a tomato and oregano salsa based on the classic French accompaniment, sauce vierge. Served with rosemary, spinach and lemon-flecked potatoes on the side.
Ingredients
500 potatoes
Sea salt
1 red onion
2 garlic cloves
A handful of rosemary, leaves only
Freshly ground pepper
3 tbsp olive oil
250g cherry tomatoes
A handful of oregano, leaves only
1 lemon
2 plaice fillets
50g baby leaf spinach

Method
1.
Scrub the potatoes and chop into bite-sized chunks. Slide the potatoes into a pan and cover with cold water. Sprinkle in a pinch of salt and bring to the boil. Cover the pan with a lid and simmer for 10-15 mins, till tender when pressed with a fork or skewer.
2.
Meanwhile, peel the red onion and thinly slice it. Peel and thinly slice 1 garlic clove. Finely chop the rosemary leaves.
3.
Pour 1 tbsp oil into a large frying pan and warm to a medium-low heat. Add the sliced onion, garlic and rosemary. Sprinkle in a pinch of salt and pepper. Fry for 10 mins, stirring occasionally, till softened.
4.
While the onion fries, make the tomato and oregano salsa. Quarter the cherry tomatoes and slide into a bowl. Finely chop the oregano leaves. Peel and grate the remaining garlic clove. Add both to the tomatoes. Grate in the lemon zest and squeeze in half the juice. Add 1 tbsp oil and a pinch of salt and pepper. Stir and set aside.
5.
When the potatoes are tender, drain them and allow them to steam dry in a colander for 2 mins. Tip the potatoes into the pan with the onion and rosemary. Keep the heat low and stir every so often. The potatoes will pick up a little colour, while you cook the plaice.
6.
Heat your grill to high. Line a baking tray or grill pan with foil. Rub a little salt and pepper and 1 tbsp oil into each plaice fillet and lay them, skin-side down, on the baking tray or grill pan. Slide the fish under the hot grill and cook for 3-5 mins, till the white flesh flakes easily when pressed with a fork.
7.
Stir the spinach into the potatoes and squeeze in the lemon juice. Stir to just wilt the spinach leaves.
8.
Divide the rosemary potatoes and plaice between 2 warm plates. Spoon over the tomato and oregano salsa and serve.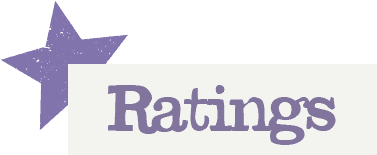 You'll need to log in to leave a rating & comment